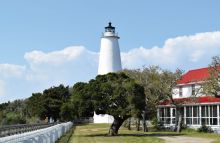 In the spirit of reciprocity for our Outer Banks visitors, I have a tidbit of insider information for you: When the locals from Manteo, Nags Head, Duck and the rest of the northern Outer Banks want to get away, they head to 
Ocracoke Island. 
That's because Ocracoke is the perfect package. It's easy to get to, but it feels far away. It's small and off the beaten path, but it has a wealth of quality shops, restaurants and things to do for all sorts of visitors. It's got an impressive stretch of beach, but it also has a charming village set around a beautiful boat harbor. Whether you're going for a day, a weekend or a week, and whether you're traveling there from one island north or two states over, Ocracoke has the magical ability to erase your worries as it engulfs you in its carefree aura.
There are hundreds of things to love about Ocracoke Island, but here are 10 to start with. 
The Ferry  
Part of the joy of visiting Ocracoke is the ferry ride you have to take to get there. It's possible to fly in on a small private plane or come in your own boat, but most people arrive by ferry. A free car ferry makes numerous daily trips from Hatteras village, and two fee-based ferries run from the west (Cedar Island and Swan Quarter) several times a day. After slowly cruising the sound waters with not much to do but watch the ferry wake and sea gulls, you'll be well on your way to the island state of mind.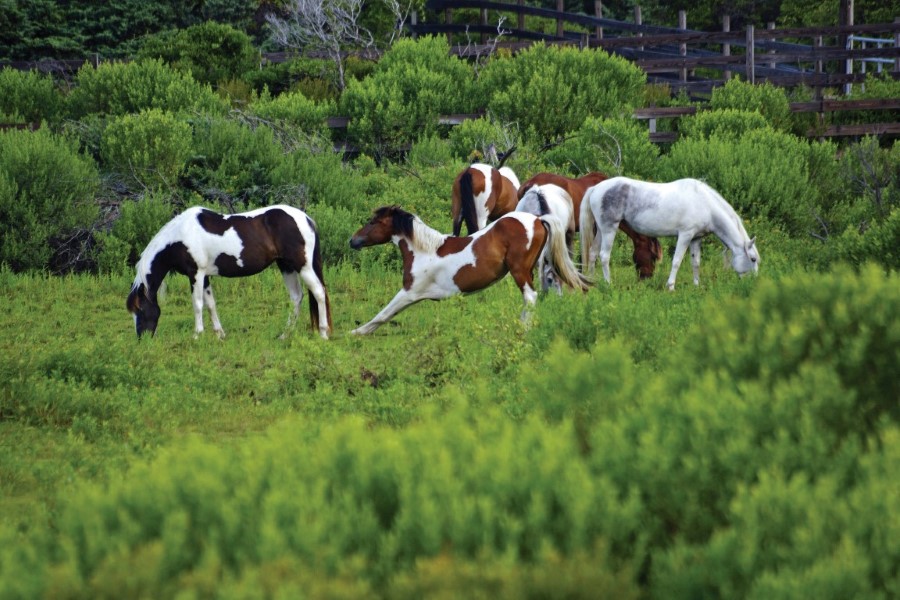 Ditching the Car
Walking to dinner, biking to the wine bar – nothing feels more like a vacation than parking the car and forgetting about it. You can drive around on Ocracoke, but in the small, compact village you don't really need to or want to. In fact, with the new passenger ferry you don't even have to bring your car. You can get everywhere you need to go on foot, bike or golf cart – which is exactly what most everyone does. 
The Pace
Ocracoke operates at a different pace. I'm not talking about the businesses – nobody will leave you waiting too long for anything you've ordered, and the service in the establishments is all top-notch. Rather, it's your own internal clock that seems to unwind on Ocracoke. Rushing seems ridiculous here. You'll find yourself pausing to watch a heron fish in a creek or lingering in a hammock – without an ounce of guilt. 
Nature
Ocracoke's beach is a dream – 13 miles of wide, clean, sparsely populated and, best of all, undeveloped beach. You can drive on it (with a National Park Service permit) or, new this year, you can hire a service to take you out there. Or just drive to an access and walk on. Shelling, swimming, surfing, surf fishing, sandcastle building and relaxing await you. Other ways to get up close to nature include hiking in the maritime forest or boating on the sound waters.
What It's Not 
Some of us love Ocracoke for what it's not. This is not a place for wild partying (there are a couple of restaurant bars with live music, but they're pretty low key). There are no stoplights and the streetlights are minimal (stargazing is a real thing here, just wait and see).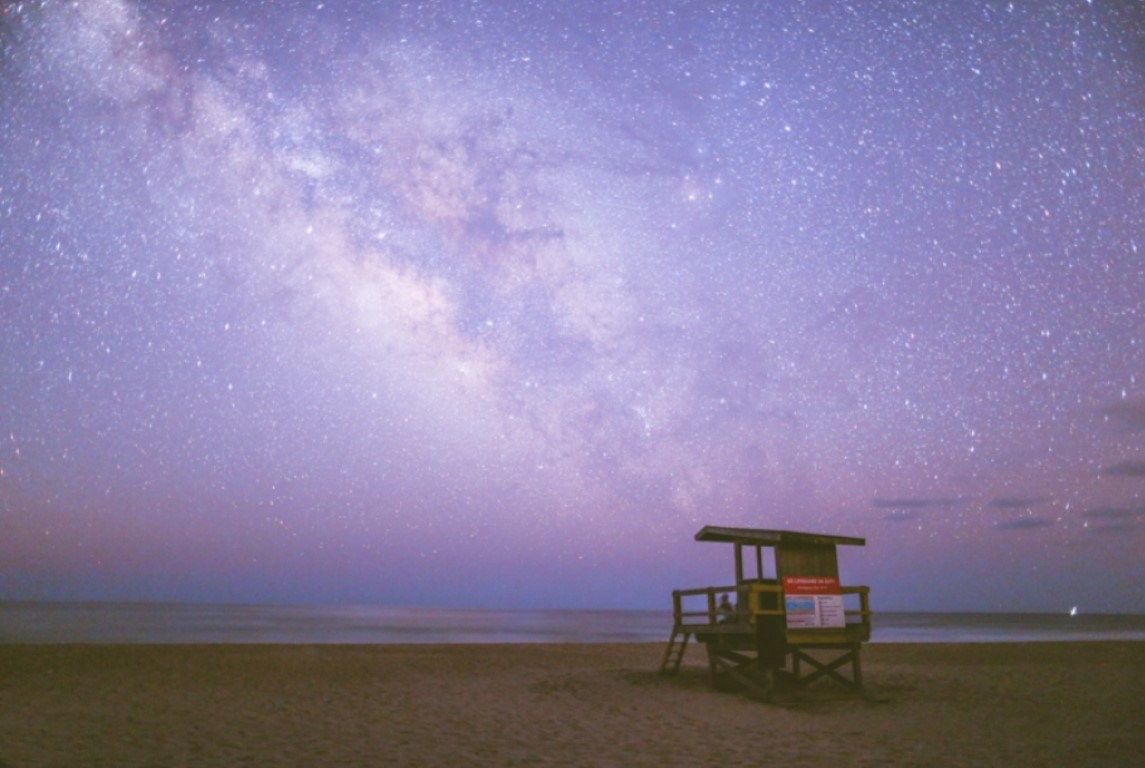 O'Cockers
Ocracoke locals (there are only about 1,000 of them) are a friendly bunch, and they make you feel welcome on their island. The person selling you jewelry, booking your surf lesson or checking you into the hotel is often the owner of the business, and they are genuinely happy you're there. Don't hesitate to strike up a conversation with a local; they'll steer you in the right direction. And the residents welcome visitors at their churches, community center, library, school playground and celebrations.
Eats
You'll be surprised how many dining options you have on Ocracoke Island. For such a small island, there's a great variety: coffee shops, food trucks, a brewery, fine dining, pubs, delis, bakeries, Italian, Greek, Mediterranean, Mexican, Thai and more. Seafood is the star of many menus, and much of that seafood is local: gamefish like tuna and mahi mahi, inshore fish like drum and flounder, shellfish like blue crabs, clams and N.C. brown shrimp. Woccocon Oysters, farm-raised in the waters around Ocracoke Island, are exceptional, so look for them on local menus.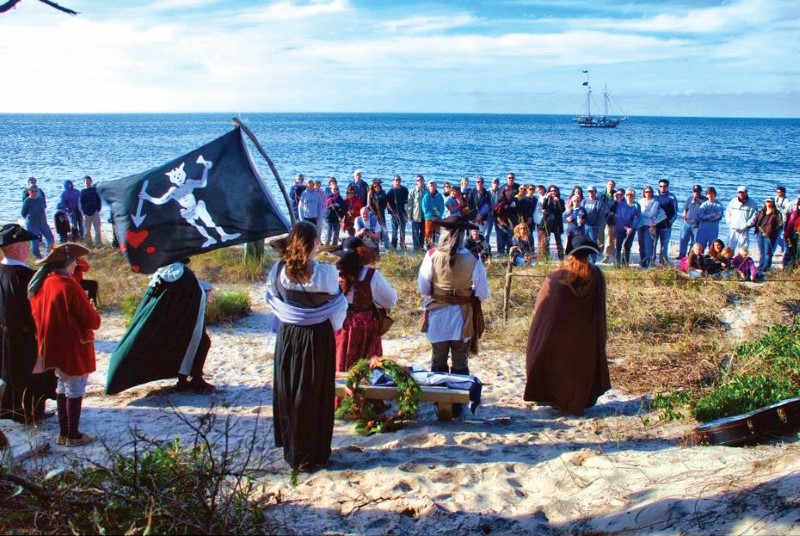 Ways to Spend Your Time
Some people come to Ocracoke to do nothing, but for those who like to be active there's plenty to do. In the outdoors there are watersports galore, like SUP rentals, surf lessons, kayak tours, fishing charters, bike rentals, golf cart rentals, horseback riding, ghost and history walking tours and more. You can snap photos at Ocracoke Lighthouse, take a boat ride to uninhabited Portsmouth Island or walk through Springer's Point Nature Preserve. Indoors, you can listen to live music in a variety of venues, see a play at Deep Water Theatre and view exhibits at the Ocracoke Preservation Museum, Working Watermen's Exhibit and Blackbeard Exhibit. There are also spa services, a gym and yoga classes. One popular activity on Ocracoke is getting married, and there are numerous vendors who put on show-stopping island weddings.
Mom and Pop Shops
Poking around in the village shops is one of the favorite things to do on the island. Several gifts shops, a classic bookstore, a thrift shop, a tea and spice shop, sweets shops and more are found throughout the village, and they're all locally owned. Ocracoke's art and craft galleries feature the works of island, regional and national artists, and you'll always find a souvenir within them.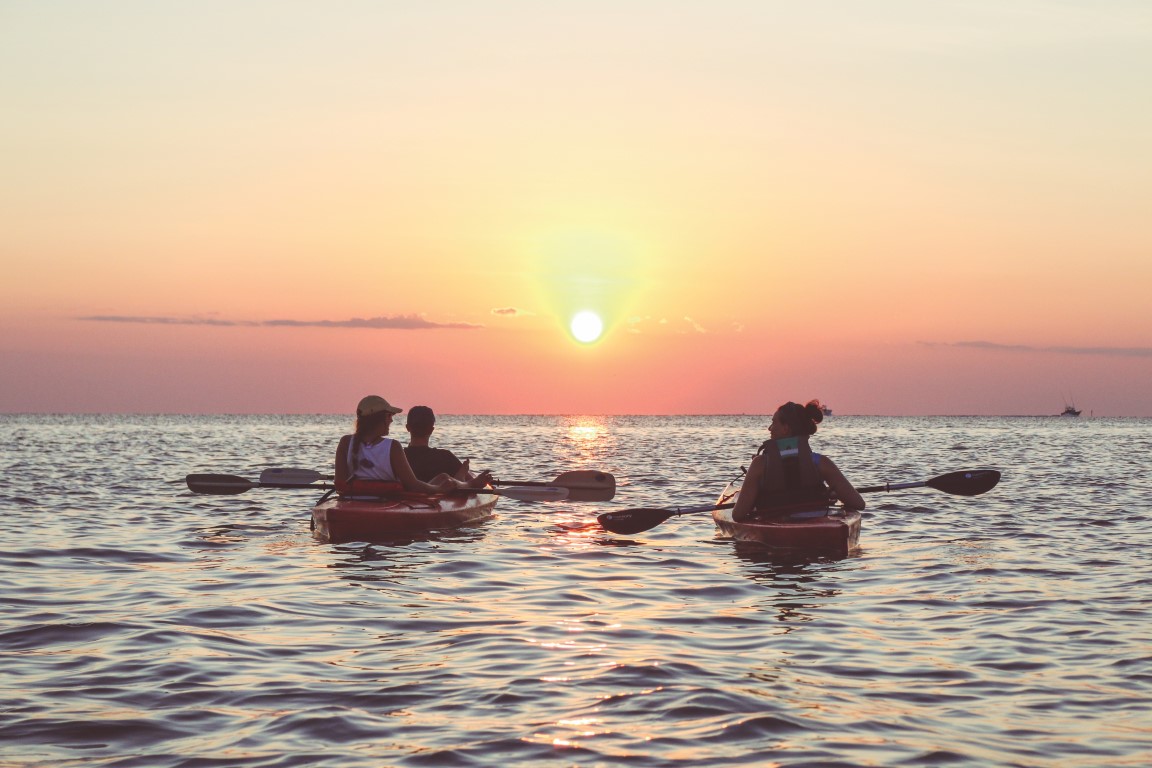 Places to Rest Your Head
The island offers numerous styles of accommodations: charming bed and breakfasts and inns, two campgrounds, a wide variety of rental cottages, rustic lodges, old-school motels, modern-style inns and more. 
If you want to know more about the island, pick up a copy of Ocracoke Civic and Business Association's 2019 Walking Map or visit visitocracokenc.com.
Ocracoke Events 
Ocracoke locals are expert event planners. Here's a taste of what they have coming up in 2019. 
Book your room reservations early for these weekends.
Ocracoke Island-Wide Yard Sale: April 13
Ocracoke Waterfowl Festival: April 20
Clam Chowder Cook-Off: April 20
Ocracoke 5K, 10K & Half Marathon: April 27 - 28
Ocracoke Invitational Surf Fishing Tournament: May 1 - 3
British Cemetery Ceremony: May 10
OVFD Firemen's Ball: May 25
Ocrafolk Festival: June 7 - 9
WOVV Women's Arm Wrestling Tournament: June 13
Independence Day Fireworks & Celebration: July 3 - 5
Fig Festival: August 16 - 17
Seafood Festival Health Center Benefit: August 31
Island-Wide Yard Sale: September 21
Blackbeard's Pirate Jamboree: October 24 - 27
Festival Latino de Ocracoke: November 8 - 10
Unofficial Turkey Trot: November 28
Parade of Boats: November 30
OPS Historic Home Tour: December 7
OWWA Oyster Roast & Shrimp Boil: December 28
For information about the Ocracoke ferry routes and schedule: http://www.ncdot.gov/ferry or call: 1-800-By-Ferry