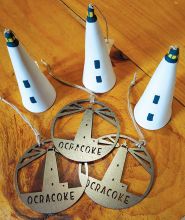 Filled with the fine-quality American handcrafts of more than 150 artists, Village Craftsmen is an Ocracoke Island tradition. Over the last 51 years the gallery has garnered a loyal following of customers who come to collect the new works of their favorite artists as well as to see the creations of the up-and-coming craftspeople the gallery has discovered. 
But what if you couldn't get to Ocracoke Island this year, and, as a result, missed your annual visit to Village Craftsmen? Don't worry – you can still find the unique, meaningful gifts you would have brought home from Ocracoke thanks to the magic of Facebook. This year, Manager Amy Howard and her staff will be offering Facebook Live videos showcasing and selling their merchandise – everything from earth-toned and ocean-hued pottery to sterling silver jewelry and Ocracoke-shaped necklaces, wooden utensils to hand-cast bronze bells and stained glass.
From December 1 to 11 (excluding the 5th and 9th), Village Craftsmen will offer its Facebook Live Shopping events just in time for holiday gift giving. Be sure to like Village Craftsmen (Facebook:@villagecraftsmenocracoke) to get the details about these live events.
The gallery will then close until the beginning of March 2022 to get ready for their 52nd season of welcoming Ocracoke visitors.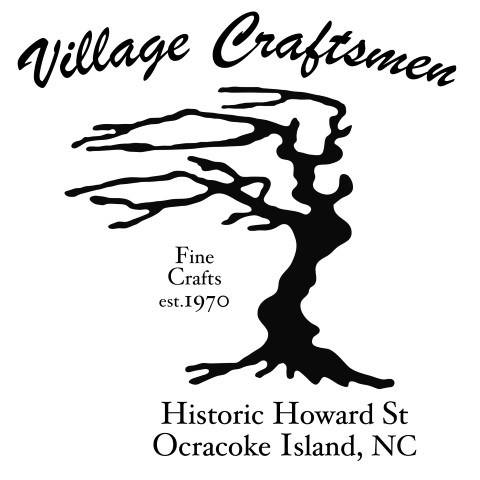 (252) 928-5541
villagecraftsmen.com
170 Howard Street, Ocracoke, NC