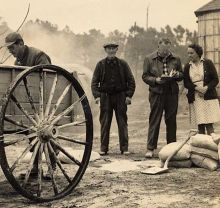 Seven generations ago, a shipwreck brought Jacob Francis Wright to the shores of Duck, North Carolina. Wright bloomed where he was planted, so to speak, and the family farmed and fished in the area for generations. Over time the family added farmland and expanded their business, even acquiring an abandoned cotton gin. The gin itself was built in the 1920s, and by the late 1960s the Wrights converted the historic building to a market, selling produce and plants from their farm. "It turned into a country store there in the gin, then we grew at that location and ventured over to the beach," says Candace Wright, manager and family member. The evolution flowed from there, and today The Cotton Gin has three charming locations in Corolla, Duck and Nags Head and is rebuilding the original in Jarvisburg. 
The Cotton Gin is filled with a variety of curated coastal-driven merchandise where you can truly find something for everyone. Coastal clothing and activewear abound for the whole family as well as accessories and jewelry in such brands as Vera Bradley, Pandora, Spartina, Brighton and Scout. There's plenty of nautical home décor, too, as well as Christmas items, toys, drinkware and so much more. "It's just unreal the amount of merchandise and the variety we have," says Wright.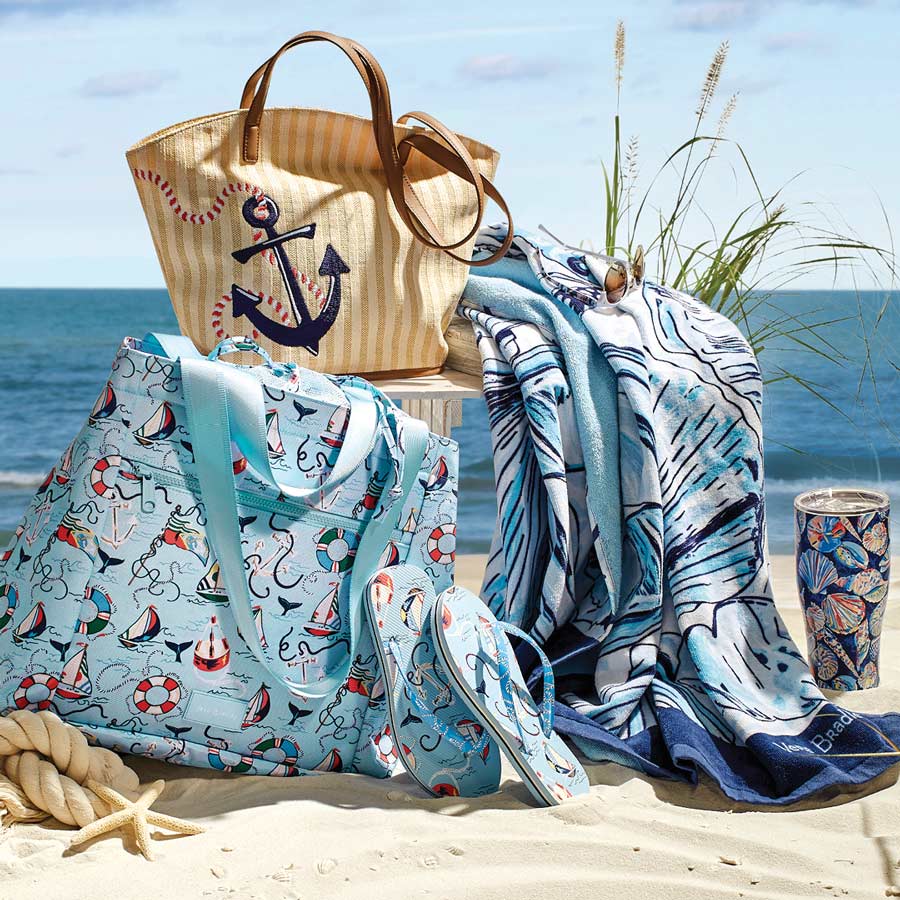 And, while you could easily spend hours browsing, if members of your family aren't so partial to shopping, The Cotton Gin locations feature a wine bar with wines from the Wright's neighboring business called Sanctuary Vineyards. Adjacent to the original Jarvisburg location of The Cotton Gin, Sanctuary Vineyards produces award-winning wine using age-old methods to farm the land that's been in their family for generations. You can buy bottles to take home as well as wine accessories like tumblers and glasses.
For the adventurous members of your family, The Cotton Gin and Sanctuary Vineyards also partner with Kitty Hawk Kites to offer fun adventures and tours. The Outer Banks has a fascinating history with aviation. Even though these Wrights are not the same Wrights of first flight fame, The Cotton Gin and Kitty Hawk Kites have evolved along their airy path to include hang-gliding tours departing from the Jarvisburg location. Various tandem adventures will get you up in a hang glider to experience the Outer Banks from the air.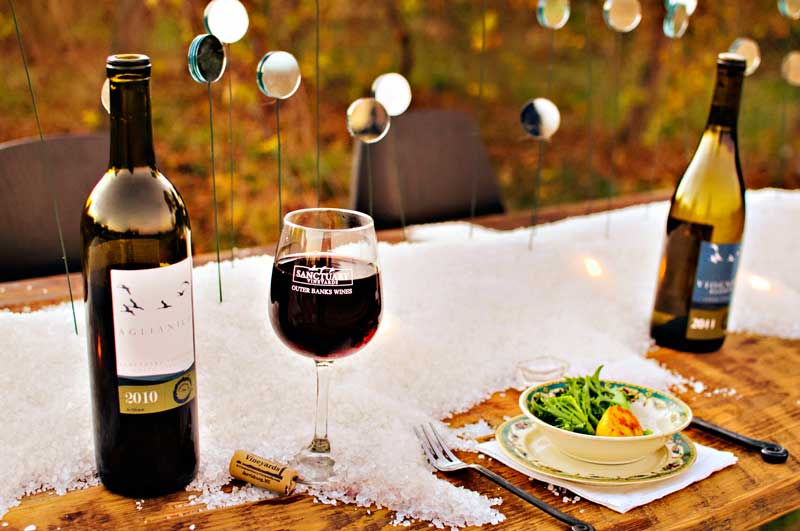 Or for a family-friendly evening that everyone will enjoy, you can come out to the Jarvisburg location for their summer wine-down. Featuring acoustic music and wine tastings every Thursday on the Sanctuary lawn, their Acoustic Sunset is a casual event where kids and pets are welcome. You can bring your chair or picnic blanket and settle down for a fun and relaxing evening on the farmland where the Wright's story began.
From a working farm to a simple farmers market, The Cotton Gin has evolved into a coastal shopping paradise, complete with wine produced from the Wright's land and airborne adventures that give you a birds-eye view of their home for seven generations. Now that's making a fruitful life and truly blossoming where you're planted.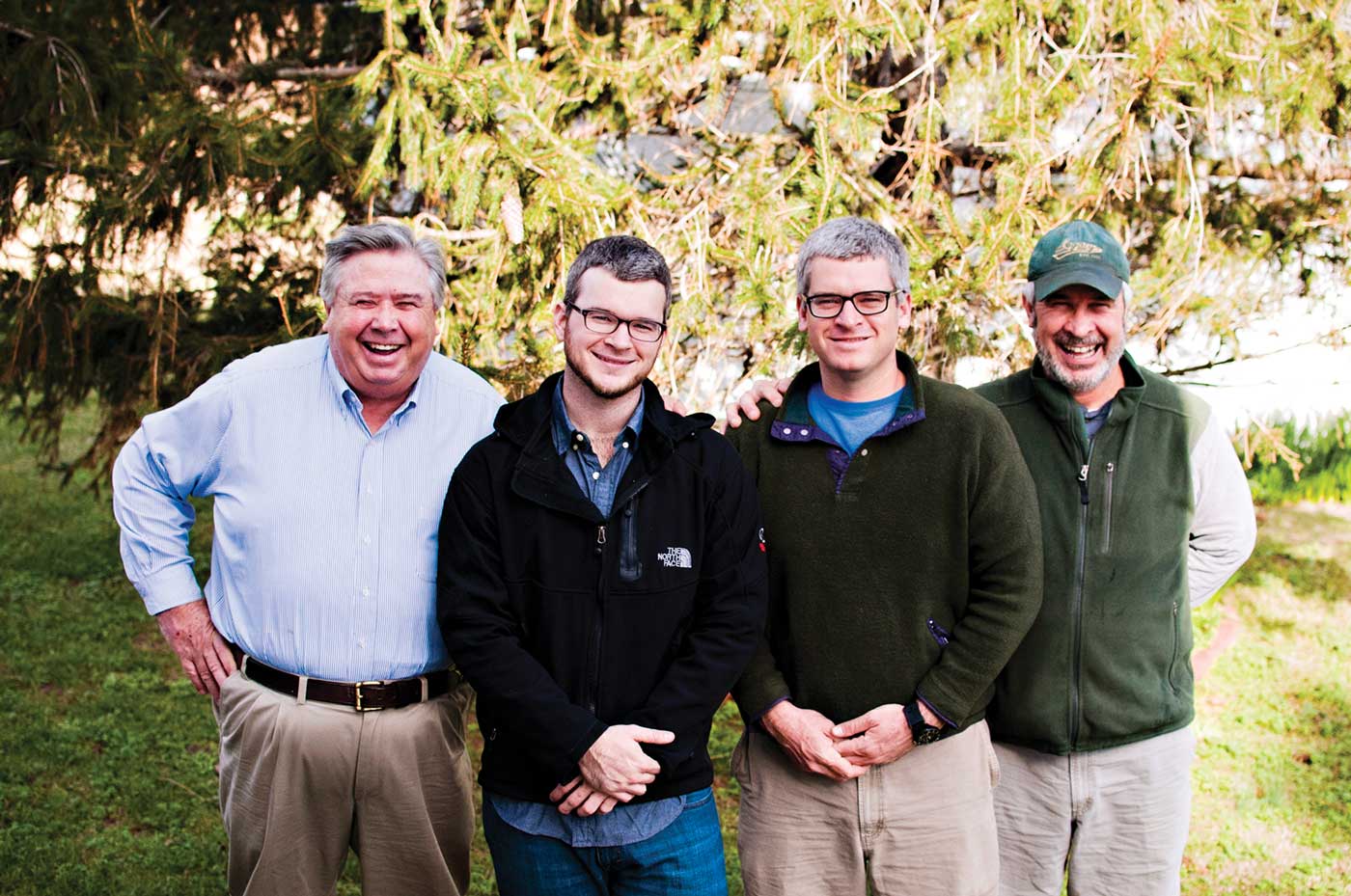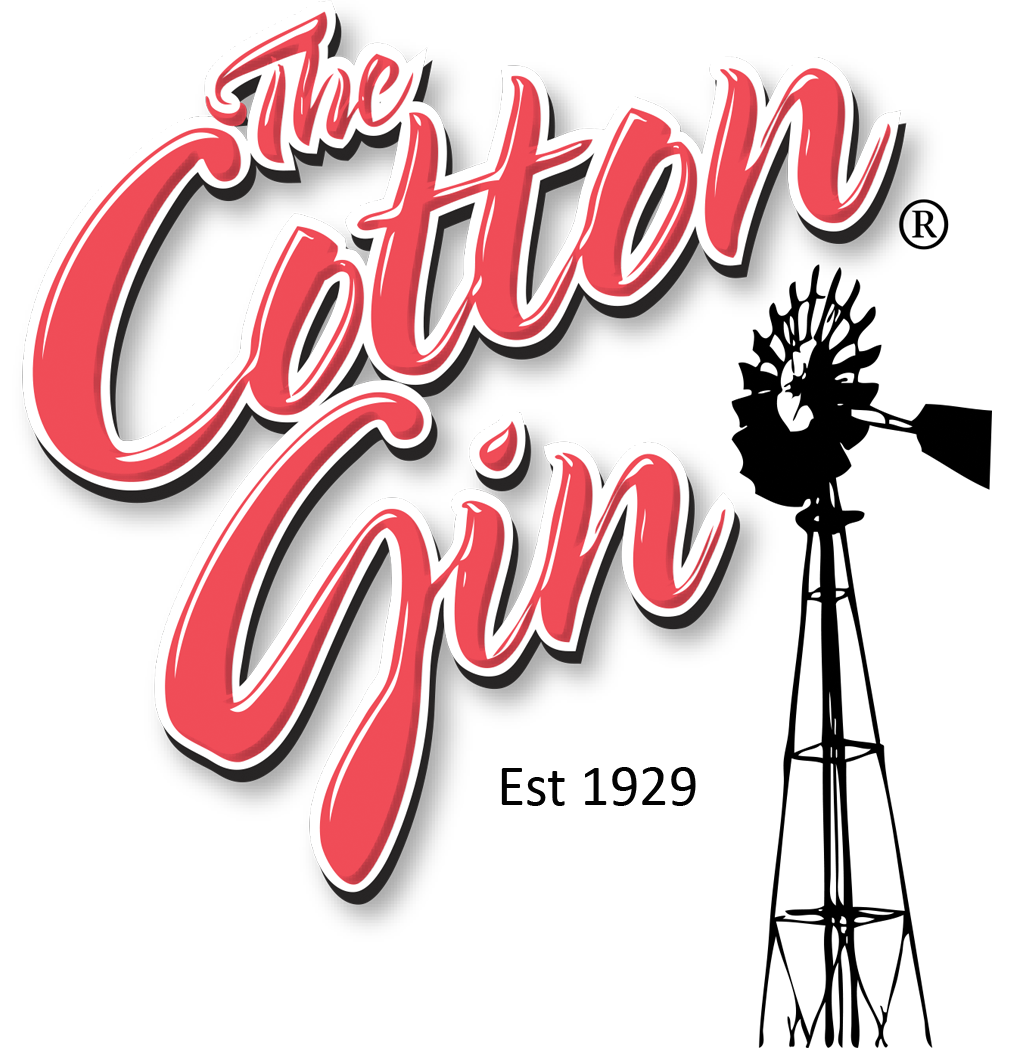 Jarvisburg: (252) 491-2387 | 6957 Caratoke Highway
Corolla: (252) 453-4446 | TimBuck II
Duck: (252) 261-2387 | 1185 Duck Road
Nags Head: (252) 449-2387 | The Bypass, MP 14.5

(252) 491-2387 
7005 Caratoke Hwy
Jarvisburg, NC 
---