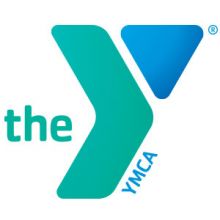 Tis the season for New Year resolutions, and for lots of us that means taking stock of our habits and deciding which ones we'd like to change. It's not surprising then that it's also a season when many of us are thinking about ways to become more healthy and, well, active. 

At the Outer Banks Family YMCA, these are the types of goals that everyone can work toward all year round…whether you already have an established fitness routine that just needs a bit more variety or if you're just starting out. With everything from an indoor and an outdoor pool to state of the art cardio and strength training equipment, racquetball court and dozens of entertaining group exercise classes such as Zumba, Pilates, Aquafit, Yoga and KettleWorX, there's truly something that's sure to suit all types of interests at the YMCA. 
Want a little more help or even an extra bit of incentive to meet your goals, however? The YMCA has you covered there too with their online FitQuest program that lets you track your workouts and plan your nutritional needs with helpful tools such as your own computerized Meal Planner and a Grocery Assistant. Or for those who prefer an even more personalized and hands-on approach to meeting their fitness goals, the YMCA also offers their Y-Change program that lets you work with an experienced coach in a small group setting over the course of six weeks in order to learn about and implement more healthy habits. Y-Change is designed to meet the needs of groups of all ages — from 8 years old and up — and you can also sign up for Y-Change Family sessions if you want to kick-start some new healthy routines with all your loved ones together!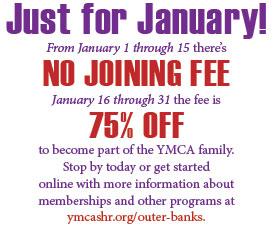 But being active isn't always just about exercise, and showing how well they understand that is where the Outer Banks Family YMCA really shines. "We work hard to be much more than just a gym," says Executive Director Katie Burgus. "We're here for everyone — families, seniors, young adults, teens, kids — and it's not only about staying within these four walls. That's not necessarily something you see everywhere else."

You don't have to look very hard to realize what she means. Since the day the Outer Banks Family YMCA opened its doors in 2001, they've been an integral part of the beach community in many ways. From being active participants, volunteers or donating to worthwhile causes such as the annual Kitty Hawk Carnival, the Outer Banks Seafood Festival and a number of marathons, to being the host site of the after prom party for local youth and providing a social space for children's parties, the YMCA has long shown a tireless commitment to community involvement. Some of the (perhaps) less well-known activities that the YMCA offers their members certainly also bear this out, including personal financial management programs, nationally recognized CPR and First Aid certification classes, special summer and holiday camps, Safe Sitter courses for early teens and a monthly Parents' Night Out, which is an extension of their excellent daily child care services.
 
For anyone who's ever walked through the front doors of the Outer Banks Family YMCA, you already are familiar with what we're saying. On any given day, the YMCA lobby is a familiar cozy scene, filled with groups and individuals who have gathered there to browse through some magazines, catch up on homework or simply grab a cup of coffee and socialize with their neighbors…even if they never work out. "We're always listening to our members because ultimately this is their Y," Katie says reflectively. "Everyone contributes in some way to the atmosphere here and the results are really amazing. It's what we're fundamentally all about — creating a space for that particular culture of community where people can feel encouraged to come together and just have fun on their wellness journey."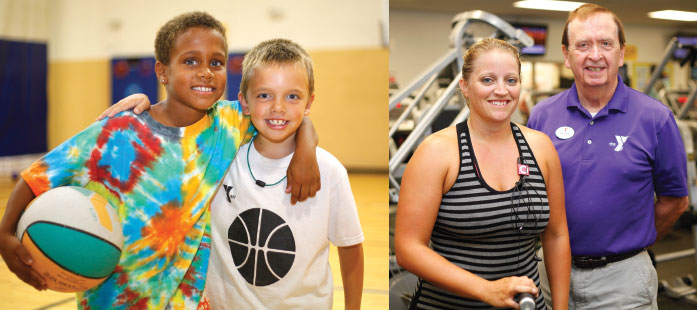 This level of dedication to strengthening community ties also means that if you're ready to make some positive changes at the YMCA in 2015 but you're not sure it fits your budget, the YMCA can help with that too. Through their Open Doors program, membership fees can be calculated on a sliding scale so that no one is turned away due to financial need. "It's really important that we fulfill our mission, and a huge part of that is making sure that our facilities and our programs are 'for all,'" Katie says. 

This is just one more example of the many ways that the YMCA recognizes what it means to be an active part of one's own community — by taking our interdependence to heart and offering up the many different kinds of support we all need sometimes to reach our goals. A wellness journey is, after all, just that. A journey. No matter where you end up (or even where you start) it's the small steps you take with others along the way that will always make the biggest difference.
For information on membership and activities at
the Outer Banks Family YMCA 
call (252) 449-8897
or visit ymcashr.org/outer-banks