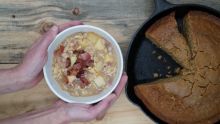 Hatteras clam chowder, fig cake, oyster dressing, terrapin stew, old drum, pone bread – it's not gibberish, I swear, but staples of the briny, buttery culture sprinkled over the Outer Banks. These traditional foods were once the sustenance that fueled the folks who settled in the islands' earliest fishing villages. Today, we still revere several of the signature recipes as seasonings for our heritage; they're passed down in families through generations, appear in local restaurants or receive a dedicated place in holiday feasts. 

We often like to talk about our down-home, Outer Banks culinary specialties. However, if we really want to know local food, dismiss those notions of pulled-pork barbecue and blackened fish tacos. Traditional dishes from when the first folks settled on the Outer Banks are still enjoyed today, but depending on how long you've been around – and how adventurous your palate is – not all of them are easily found today. Say you're visiting the islands; you might dabble in Hatteras clam chowder or a slice of fig cake. If you live here, you likely know the mouthwatering wonders of sweet potato biscuits and oyster stew. And, for many natives, born and bred, your holiday spread always includes oyster dressing, and you know the comforting taste of chicken in pastry.

To appreciate the significance of these seemingly humble foods, we have to understand what life was like for the first families who ventured to settle on these remote islands. Livelihoods were rooted in the fishing industry. Agriculture was left to the mainland, where the land was less apt to experience ocean or sound flooding. Reaching the Outer Banks required either crossing the sound by boat or driving in, via the beach, from Virginia to Corolla. Those first settlers wouldn't have been driving, so maybe make that something like following the beach down from Virginia into what is today Corolla. Food deliveries were few and far between, and cold storage powered by electricity had yet to make its way here. As Orville Wright wrote in a letter home when he visited in 1903, "Our pantry in its most depleted state would be a mammoth affair compared with the Kitty Hawk stores." 

Folks were thrifty. They fished in these waters and sourced game from the swamps, marshes and forests. What they didn't eat fresh was salted and preserved for future use. Most every household kept chickens for eggs and a garden that supplied them with vegetables including tomatoes, squash, peppers and more in the summer. Potatoes and onions also did well in the sandy soil and lasted well beyond the growing season, and in the winter they made the base for many soups, stews and hot dishes. 

For the local go-to protein, fish really was the chicken of the sea. And I don't mean tuna. Herring, drum, mackerel, trout, flounder, bass and bluefish and more filled these waters. Shallow waters held an abundance of oysters, clams, crabs and scallops; gathering them was a job frequently given to children. People prepared them by frying, broiling or baking. When not eating seafood, people could count on game from wild boar, ducks and geese. 

Maybe you noticed we haven't mentioned one of the top crustaceans found in local restaurants and seafood markets today. While shrimp were frequently gathered up amongst their catches, fishermen, until the 1950s, saw them as pests. Farmers on the mainland could use them as fertilizer, so fishermen traded them for corn – which served as a cornerstone ingredient in local specialties. 

After wonderful hours spent combing through old cookbooks and recipes from local churches and auxiliary clubs, I'm sharing some of these cooking traditions with you. Maybe these are foods you've tried before – they may even be customary in your household. Others may give you a taste of something new. For more ways to cook like an Outer Banker in the old days, some of the local booksellers and smaller markets carry collections of recipes from established families' kitchens, old restaurants, winners of bake-offs and cooking competitions and more.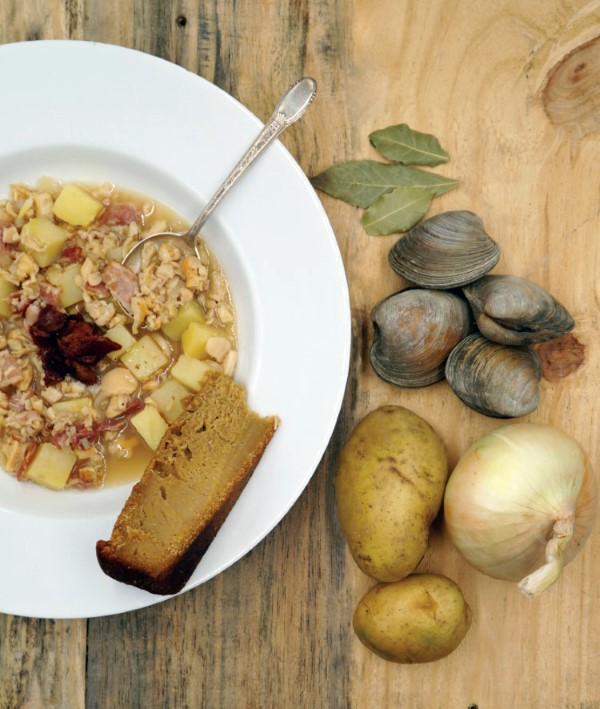 Hatteras Clam Chowder
Not surprisingly, the local clam chowder recipe shares the same base with old drum (see recipe below). These waters produced a ready supply of clams, and once cleaned they could be canned. Still common among menus at restaurants on the Outer Banks, the Hatteras clam chowder ditches the creamy base of the New England stuff since fresh dairy was not always on hand.

•  1 quart of clams, washed and chopped
•  3-4 slices of fatback (bacon or salt pork), diced
•  1 pint of clam juice, strained 
•  2 quarts of water
•  2 bay leaves (if you're feeling fancy)
•  3 medium potatoes, cubed
•  2 medium onions, diced

Fry the fatback in a large pot, then add all the ingredients, except the potatoes. Bring to a boil and cook for about 30 minutes. Turn down the heat and add the potatoes, cooking them until they're soft. Salt and pepper to taste. For variations, after the potatoes are done, reduce the heat and add corn dumplins'. Let simmer for about 10 minutes. 
Clothesline Fish
Before cold storage came around, fish couldn't be stored without drying and curing it. Folks would turn to their household appliances for assistance, which, in some cases, was the clothesline. Mrs. Grizelle Fearing, a renowned cook on Roanoke Island, offered her method in the Roanoke Island Cook Book. She instructed salting and peppering the herring and attaching it to the clothesline. Hang it in the late evening and leave it overnight until noon the next day.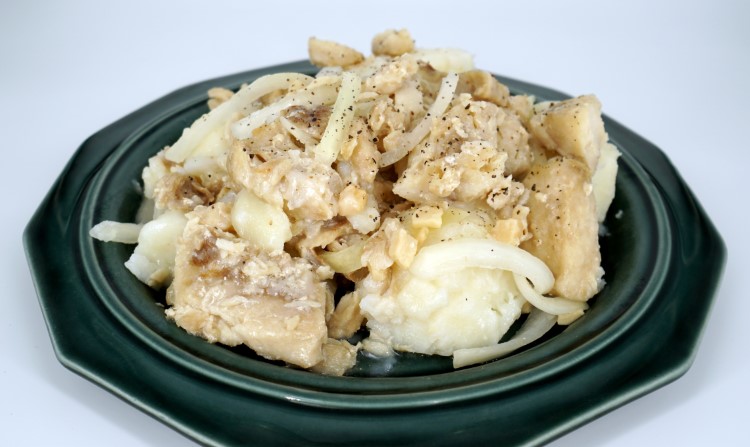 Old Drum
Perhaps one of the Outer Banks' most coveted recipes, old drum is a dish known to feed the entire family and sometimes even the entire village. When fishermen brought home a 50- to 60-pound red drum they needed a dish to match the amount of meat it produced and simple enough to put out food fast. Cooking drum, the classic way, is still referred to as, "the ceremony," and a contributor to Hatteras Kitchens from Ladies Auxiliary of Hatteras Volunteer Fire Department explained it best: "As in a tossed salad, half the pleasure of eating is in watching the mixing. So it is the ritual with the Hatteras drumfish." (Note that old drum was traditionally used in this recipe, but today it is illegal to keep red drum of that size.) 

•  1 drum fish 
•  8 medium potatoes
•  1/2 pound of bacon or salt pork
•  1 medium onion or bunch of scallions
•  Salt and pepper, for serving 

Descale and fillet your fish. (The traditional recipe recommended hanging it up high and descaling it with a garden hoe.) Cut it into fist-sized chunks and boil it in an ample supply of salted water until it's tender. Lift the fish out of the water in chunks and set on a platter. Next boil eight medium potatoes, whole with skins, in a pot of water. When they're done, you can mash them or leave them whole.  Dice about half a pound of salt pork or bacon and fry it up to get those lip-smacking cracklins'. Put them into a bowl with the grease and keep warm. Mince a medium onion and put it in another bowl. 
Now, the ceremony: Put a heap of the potatoes on each plate and add a chunk of the fish to it. Douse both with a spoonful of the cracklins' and grease and a sprinkle of onion. Salt and pepper to taste, and serve it alongside a generous hunk of cornbread. You ain't ne'er had anything like it. For variations, garnish with hardboiled eggs or parsley. 
Corn
Corn is king! Since the mainland farms grew it in abundance, its meal was always on hand to fill the breadbasket and accompany the mains. Cornbread, hushpuppies, pone bread, spoonbread – it's impossible to even say these names without a Southern inflection, no matter where you're from. While cornbread and hushpuppies still appear on many local menus today, we see spoonbread less frequently (a softer variation of the meal, almost like a bread pudding) and pone bread (imagine a sweeter version of cornbread) is nearly obsolete.

In the early 1900s in Corolla, a boarding house was run by a woman who baked cornbread for all three mealtimes: Start the day with baked cornbread, grits, eggs and fried potatoes. Make sandwiches on split cornbread for lunch, and for dinner, serve garden vegetables, a piece of fish and – what else? – cornbread. A pastor, one of the boardinghouse's longer-term guests, once said in his dinner blessing, "Cornbread is rough, and cornbread is tough, but thank the Lord we have cornbread enough. Amen."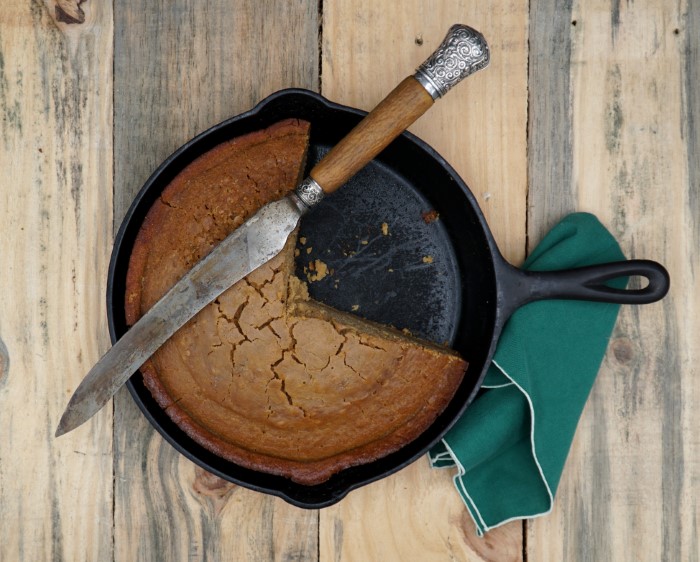 Pone Bread

•  5 cups of cornmeal
•  1 cup of flour
•  6 tbsp. sugar
•  3 tbsp. molasses
•  4 cups of hot water
•  1 cup of cold water
•  2 tbsp. shortening
•  1 tsp. salt

Mix meal and molasses in a bowl, add hot water and stir well. Add sugar, salt and cold water. Add flour, mix and cover for a few hours. Melt the shortening in a 2-quart baking dish (bonus points if you use a cast-iron skillet!), pour in mixture and bake at 350°  for one hour, then lower heat and bake at 300° for 1½ hours, covered. Enjoy with honey and butter.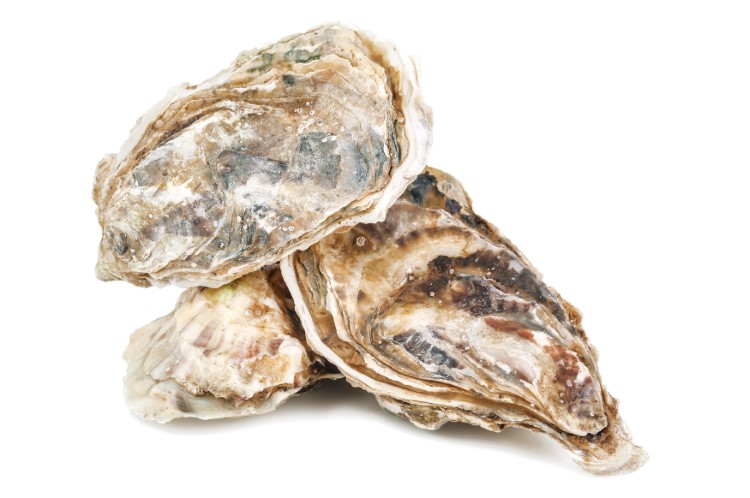 Oysters
Oysters reign supreme as the local shellfish of choice on the Outer Banks. They're easy to get and even easier to prepare. The beauty of the oyster is that it's traditionally enjoyed in many forms: raw on the half shell, roasted, fried or put straight in stews, casseroles and stuffings. People on the Outer Banks in the 20th century cooked with oysters regularly. The bivalve remains alive and well in the current Outer Banks' food culture: In the cooler weather, locals use oyster roasts to gather friends, and every Thanksgiving spread includes a place for oyster dressing. And indulging in a bowl of oyster stew on a cold winter night is a simple pleasure that's been passed down from the early fishing villages to today.
Oyster Stew
 
•  12 oysters
•  2/3 cup chopped celery
•  1 tbsp. of chopped onion
•  3 tbsp. butter
•  1 10-ounce can of cream of mushroom soup
•  1 cup of milk
•  1 tsp. of salt
•  Dash of pepper
•  2 tsp. of sherry (optional)

Remove oysters from shell (if not using the jarred kind). Saute celery and onion in butter. Then add the oysters, turn down heat and add the mushroom soup, milk, salt and pepper. Cook over low heat, stirring occasionally. Add sherry just before serving.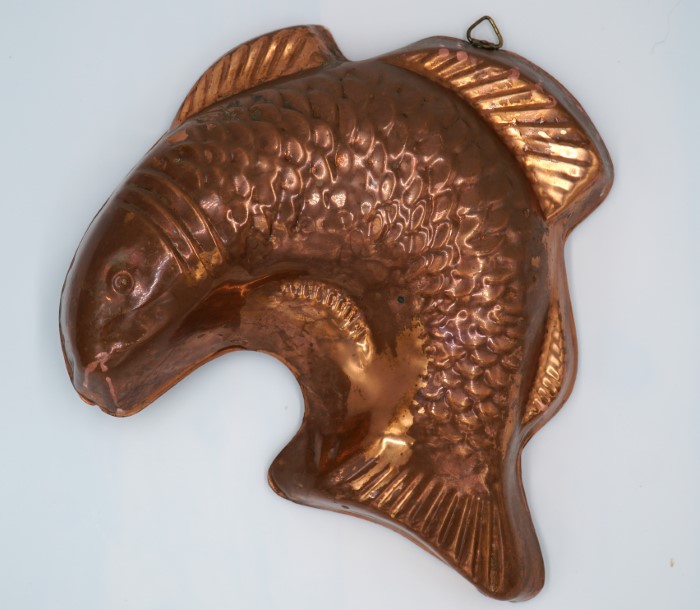 Salad
In exploring the Outer Banks' cooking history, the most alarming truth my research uncovered was people's interpretation of salad. Cabbage grew in many gardens on the islands, but don't expect any old salad recipes to call for a green – unless it's green gelatin. That congealed Jell-O salad rage I've heard whisper of through old cookbooks was the choice preparation for fruits and vegetables on the Outer Banks.

The logic made sense: Most salads typically included Jell-O, mayonnaise and a canned fruit of some sort – all things that lasted for months in the pantry when shipments of fresh groceries happened infrequently. For a show-stopping centerpiece at your next holiday meal, here's the most unsurpassed salad recipe I encountered:
Cucumber Salad

•  1 cucumber, cut fine
•  1 cup of onion, cut fine
•  1 cup of cottage cheese
•  1 cup of mayonnaise
•  1 tbsp. of horseradish
•  1 pinch of salt
•  1 tbsp. of vinegar or lemon juice
•  1 package of lime Jell-O
•  1 cup of water
•  1/2-1 envelope of unflavored gelatin

Dissolve the gelatin and Jell-O in water and let cool. Mix the remaining ingredients together, and pour the gelatin mixture over them. Get out your Jell-O mold (you know the one), grease it, pour in mixture and chill until firm.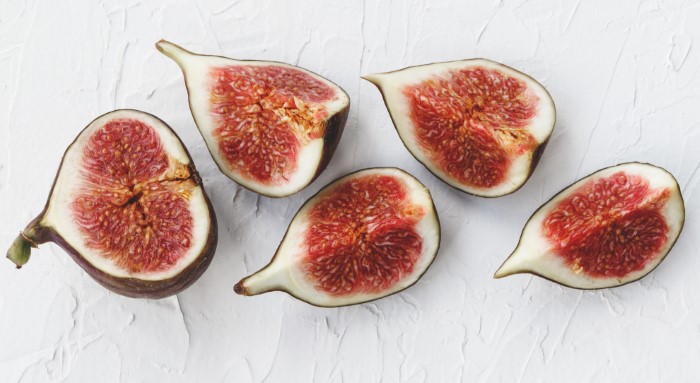 Figs
For an Outer Banks icon, turn your attention to the humble fig. On Ocracoke Island, the fig grows in at least nine species, and from the island's first settlers to today, it remains a cornerstone in the culture. From fig trees outside of folks' homes, fig preserves in the pantry, fig cakes in the shops to the annual Ocracoke Fig Festival in August, we wouldn't do the island's history justice without talking about the signature sweet – and increasingly common souvenir – fig cake.
Today, fig cake is a treat sold from Ocracoke shops, given to friends and entered into the time-honored annual fig cake bake-off. Longtime island natives Margaret Garrish, Marie Womac, Frances Kemp, Iva O'Neal and Etta Spencer all shared the same recipe, and it continues to endure over the generations.
Fig Cake

•  1 cup of salad oil
•  1½ cups of sugar
•  3 eggs
•  1 tsp. of baking soda, dissolved in hot water
•  2 cups of flour
•  1 tsp. of nutmeg, allspice, cinnamon, salt, vanilla (each)
•  ½ cup of buttermilk
•  1 tsp. of vanilla
•  1 cup of preserved figs, chopped
•  1 cup of chopped nuts (I like walnuts)

Beat the eggs then add the sugar and oil and mix. Sift the dry ingredients together. Alternating between the two, add the dry ingredients and the buttermilk to the egg mixture. Next, include vanilla and fold in figs and nuts until just combined. For an oblong pan, bake at 325° F for 45-60 minutes, or for a tube pan, bake at 350° F for 60-70 minutes.