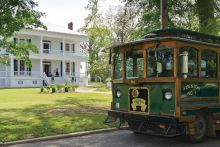 Edenton, NC, sits on the edge of close by. If you're staying (or living) in Nags Head, for example, you can get to Edenton in just a little more time than it takes you to get to Corolla. 
If you're driving in from Raleigh or points west to come to the Outer Banks, the cut off for Edenton is right there on U.S. Highway 64, and within 10 minutes, you're there. The town is worth the trip. It's a place with plenty of modern-day appeal in the form of shops, restaurants, things to do and annual events, yet it has retained the essence of its heritage as the very first capital of North Carolina back in 1722. Its buildings and even the feel of the town harken to this Colonial era in an accessibly historic way.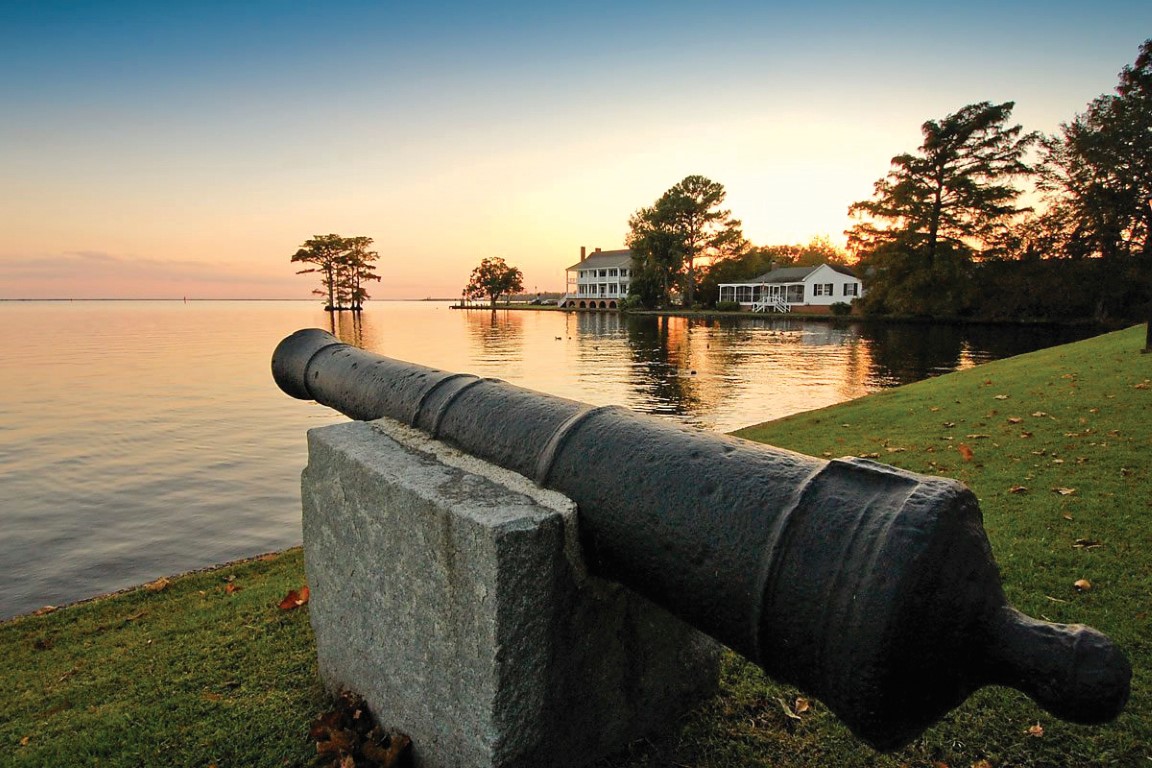 It's surprising how many say they've never been to this charmer of a town. But then there are those people who make a visit here a regular event because they've discovered what a nice, off-the-beaten-trail experience an Edenton trip is. The town is so laid back that, even in the height of summer, you can head there for a visit and feel yourself relaxing. Meandering around the historic waterfront town center is one way to spend the day, dropping into shops, pausing for lunch or saving the meal out for dinner, grabbing a coffee, visiting the historic houses and museums. Another activity that's quintessentially Edenton is to wander along the streets lined with beautifully restored, gracious homes, some dating to the 1700s, and just get lost in imagining the lives that have passed through them. What was life like in that house over the past 300-plus years? What celebrations were there? What day-to-day experiences played out inside those walls?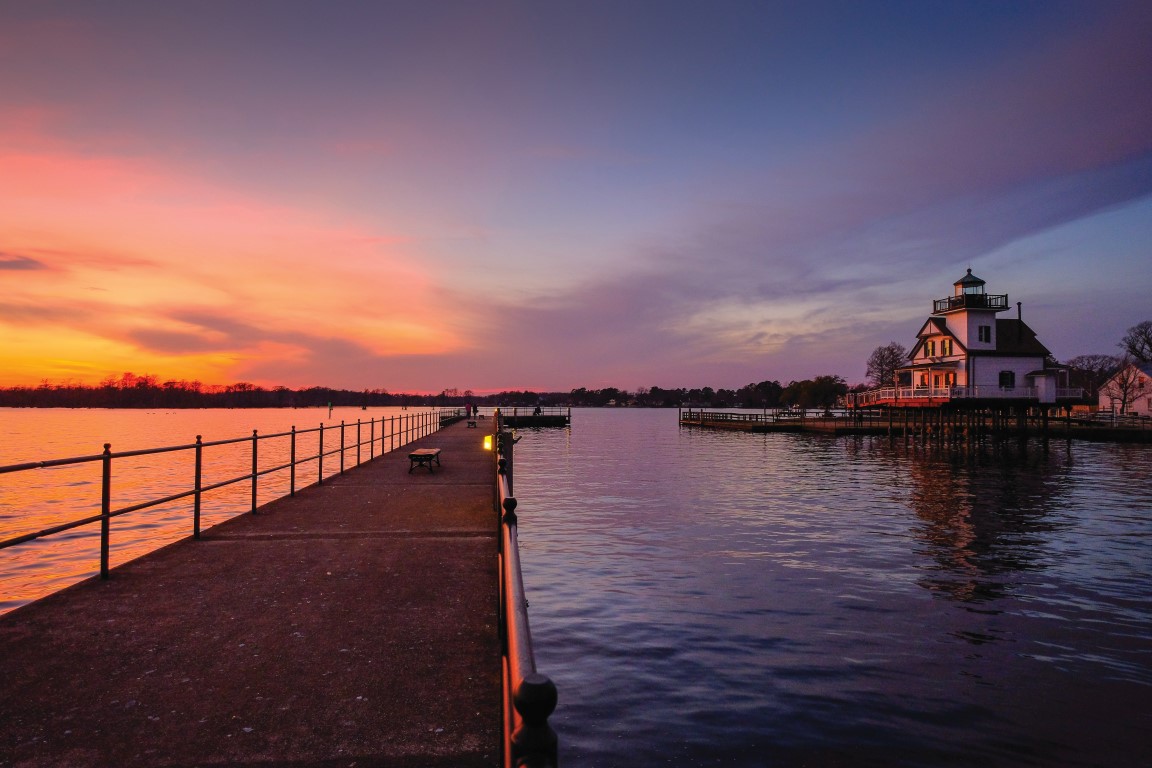 Many folks who live for boating and wetting that line definitely know Edenton due to its easy accessibility to the Chowan, Roanoke and Alligator rivers and the Albemarle Sound. Fall and winter are prime times for striped bass, speckled trout and yellow perch fishing, and the pristine waterways also beckon canoers, kayakers, SUPers and other boaters. Sections are designated as North Carolina Birding Trails and Canoe Trails, and there are waterfront campsites if you're an avid outdoors lover.
Because the town has such a pretty backdrop, situated as it is on the Albemarle Sound, it's not surprising that some pretty cool events happen here year round. And, during this fall and winter season, the town hosts several of their most popular annual ones. We're highlighting them here so you can put them on your calendar of Must Do events.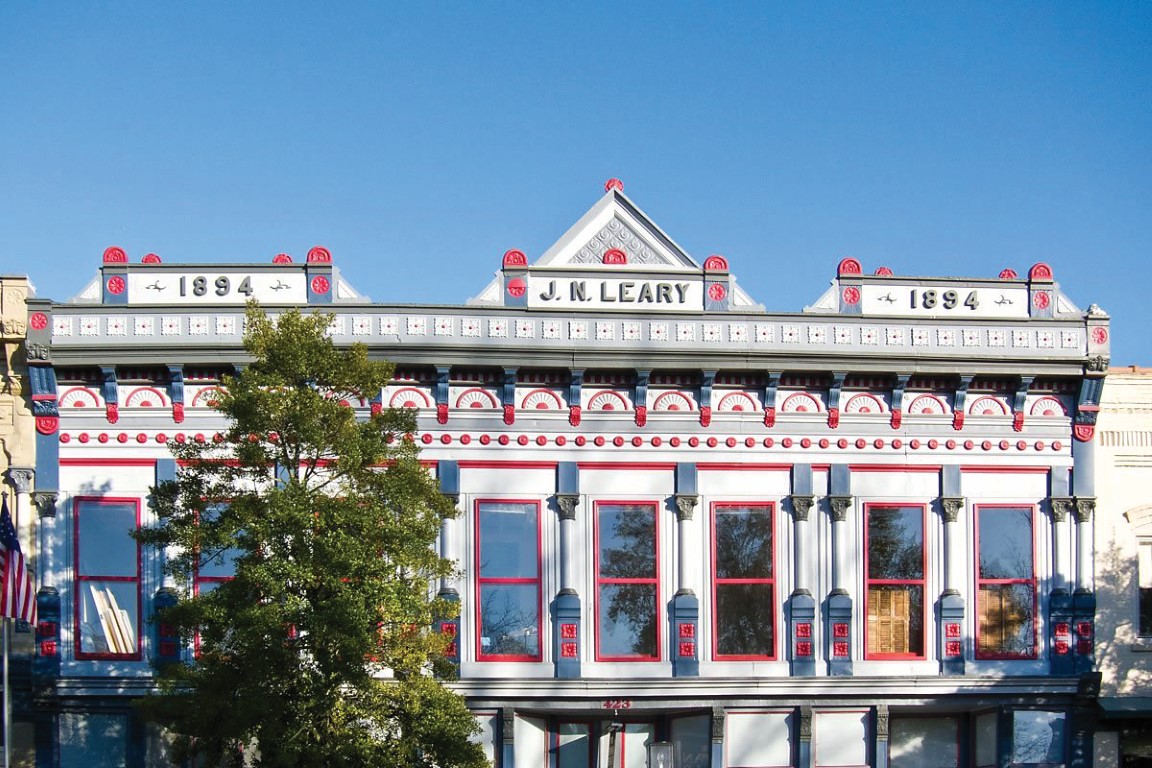 But don't wait for an event to head to Edenton. Pop on over from the Outer Banks or plan a stop there on your way to spend time here on these barrier islands. You'll probably learn a lot about the state's history, which is nice, but you'll also fill your memory up with some sweet scenery and small town experiences.