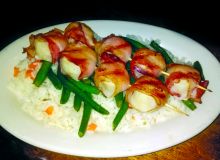 Welcome, Anglers! – along with the local crowd, first-timers and visitors that return year after year – to Gaffer's Sports Pub on the main stretch in Ocracoke.
This fusion of 100 percent local seafood and Key West-inspired ambiance draws crowds first thing in the morning for breakfast and keeps them late into the night when the great tunes start playing . . . and don't stop.
At Ocracoke's liveliest food and music destination, you can grab a shrimp BLT or indulge in succulent dinners like the stuffed flounder, caught in local waters by local fishermen. The staff is local too, so when you're sitting at the bar surrounded by quickly disappearing steamed oysters, they will tell you tales about the eccentric little town while shucking the oysters for you.
As you might expect of an anglers' watering hole, the restaurant's namesake is a type of fish – a Mahi Mahi dolphin (not a flipper dolphin) according to co-owner Ashley Harrell. Fishermen also use a hook-like device called a gaff to pull large fish into the boat after reeling them in.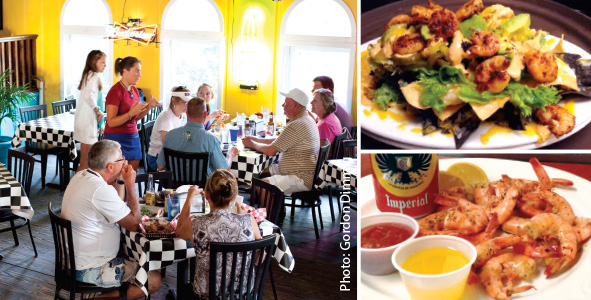 Ashley and her counterpart, Jason "Red" Harrell, bought the restaurant three years ago and decided then and there to serve local seafood and only local seafood, with Red having been a commercial fisherman before getting into the restaurant business and Ashley having worked at Gaffer's since its opening. And that's far from the only improvement the Harrells have brought to the eatery.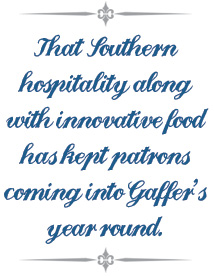 From Memorial Day to Labor Day this year, Gaffer's hosted 57 different bands from all over the country with a variety of sounds from Southern rock to reggae. Ashley said, "We've had a band from just about every state it seems." The music doesn't stop in the off-season either . . . in fact, it's live every weekend. The Harrells have introduced all kinds of entertainment options for the Ocracoke crowd such as a poker league in the summertime, football viewings in the fall and holiday parties throughout the year. With the help of chef James Stewart, they've come out with new menus every year, keeping in mind dishes that customers have requested. And a recently added outdoor dining area has made Gaffer's one of the largest restaurants in Ocracoke in terms of seating. 
"There's always something going on," said Ashley. "We're real big about teaching our employees that our restaurant is like our living room too. You want to make sure you talk to everyone. We like to know two or three things about people before they leave the restaurant."
That Southern hospitality along with innovative food has kept patrons coming into Gaffer's year round. And it's a good thing too because Gaffer's is just about the only place on the island that serves food after 10 p.m. Not sure what to order? Ashley recommends the blackened shrimp nachos – a humongous pile of goodness that could feed a crowd of four or five with Gaffer's signature chipotle sour cream on top. They've also got the locally proclaimed best chicken wings on the Outer Banks with 18 homemade wing sauces that pack a punch.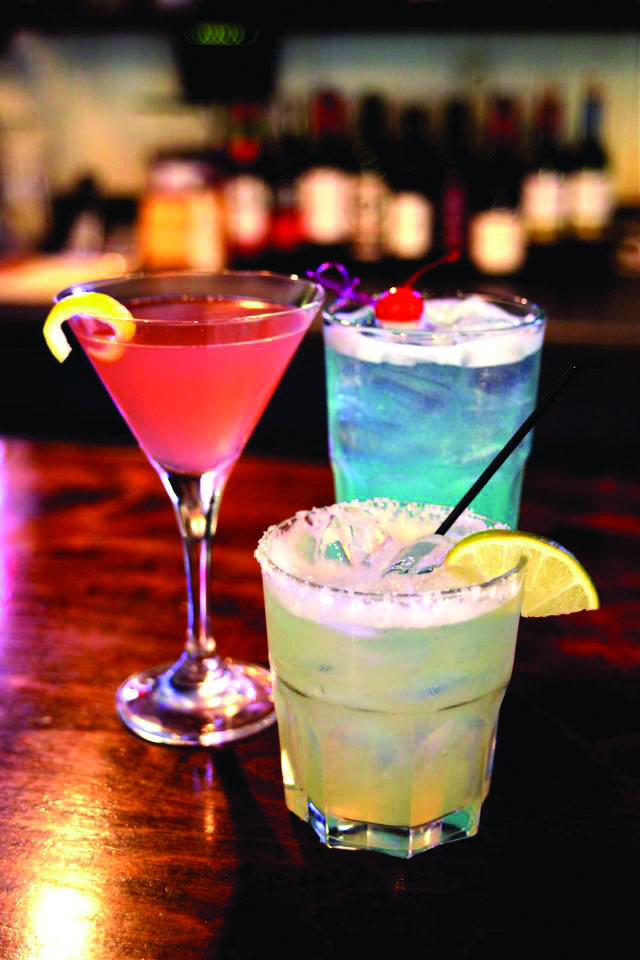 While you dine, you might notice Ashley and Red waiting tables, bartending or running to the back to wash dishes. They're the type of owners that do it all, including catering special events in the restaurant's newest venture. So when fall hits, they're ready to take a nice, deep breath along with the rest of the local working community.
"October, November and December are our favorite months," Ashley said. "It's not such a rush. You really get to sit down and talk with people in the fall. That's where we make a lot of our longtime friends and customers."
Angler or not, you'll find something special at Gaffer's. Have a sit-down with the owners this fall and mark your calendars for some of their events too. You can expect great big gatherings for football games, a family-style Thanksgiving dinner and the annual Halloween party. Last year's costumed event left the restaurant transformed into whimsical scenes from The Wizard of Oz, and we're excited to see what theme the Harrels have cooked up this time.
Gaffer's Sports Pub is open 365 days a year for breakfast, lunch, dinner and late night.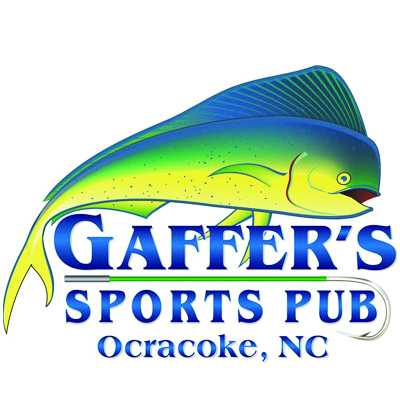 (252) 928-3456
1050 Irvin Garrish Highway, Ocracoke