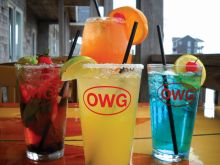 For six years now, vacationers and locals alike have celebrated Avon's Open Water Grill, the waterfront stunner of a restaurant with dazzling views, a casual ambiance and delicious food known for its freshness and ingenuity. When you're at the beach, a trip to Open Water Grill reminds you that you're really and truly at the beach. Imagine dining at sunset with the Pamlico Sound lapping under the boards of their deck, seagulls cawing and a salty breeze caressing your bare arms. Imagine walking inside in your flip flops and feeling perfectly comfortable even as you order the most flavorful, freshest seafood you've ever tasted. Imagine your favorite dishes homemade with no processed ingredients, along with mixed drinks using fresh fruits and the best spirits and divine desserts prepared by the staff pastry chef. All of these aspects have made Open Water Grill the success that it is.

Owners Martin and Ryan and their staff at Open Water Grill are passionate about food. They bring in fresh and local seafood all season while the restaurant is open and train all winter to come up with the best and most inventive new menu items. "We don't consider getting ready to reopen the following year a sprint," says Martin. "It's a marathon that starts the minute we close in the winter." They consider the restaurant their test kitchen in the off-season, a place to experiment and play with ideas. Open Water Grill's staff is constantly on the prowl to figure out the fastest delivery methods to ensure the freshest ingredients. Additionally, their chefs travel during the off season to fall in love with food from different regions of the world.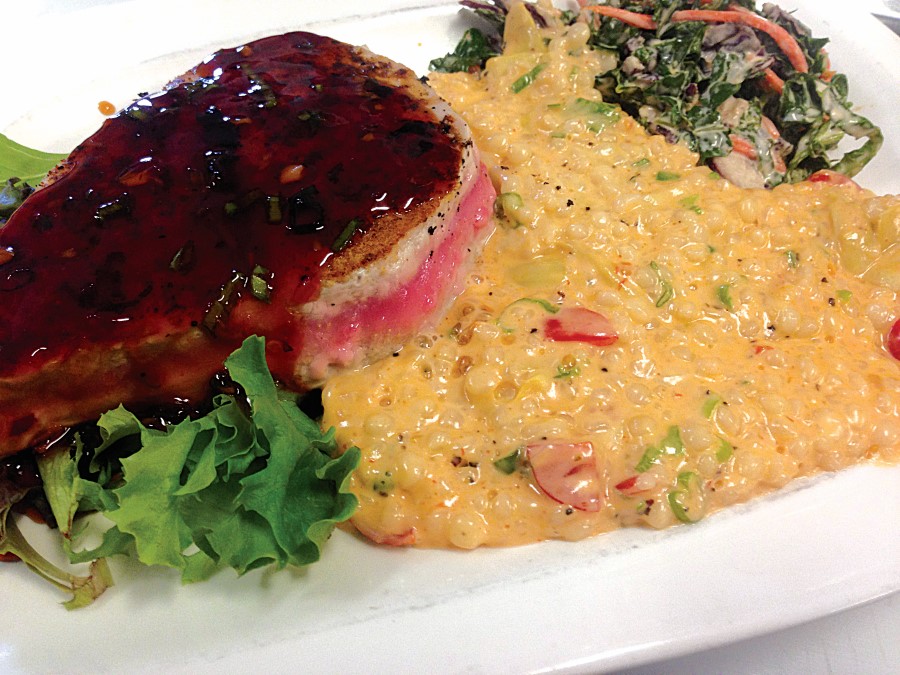 Their chefs' penchant for travel shows up in their inspired and inventive menu items; this year Open Water Grill's menu is organized by global region. From Asian to Cajun, Tex-Mex to Italian to the crab legs and steaks of an American Supper Club, the new menu items all have one thing in common: They're made in house with high-quality ingredients and no processing. 
And Open Water Grill's culinary around the world tour has an inspiring new landing spot: a second location in the village of Hatteras.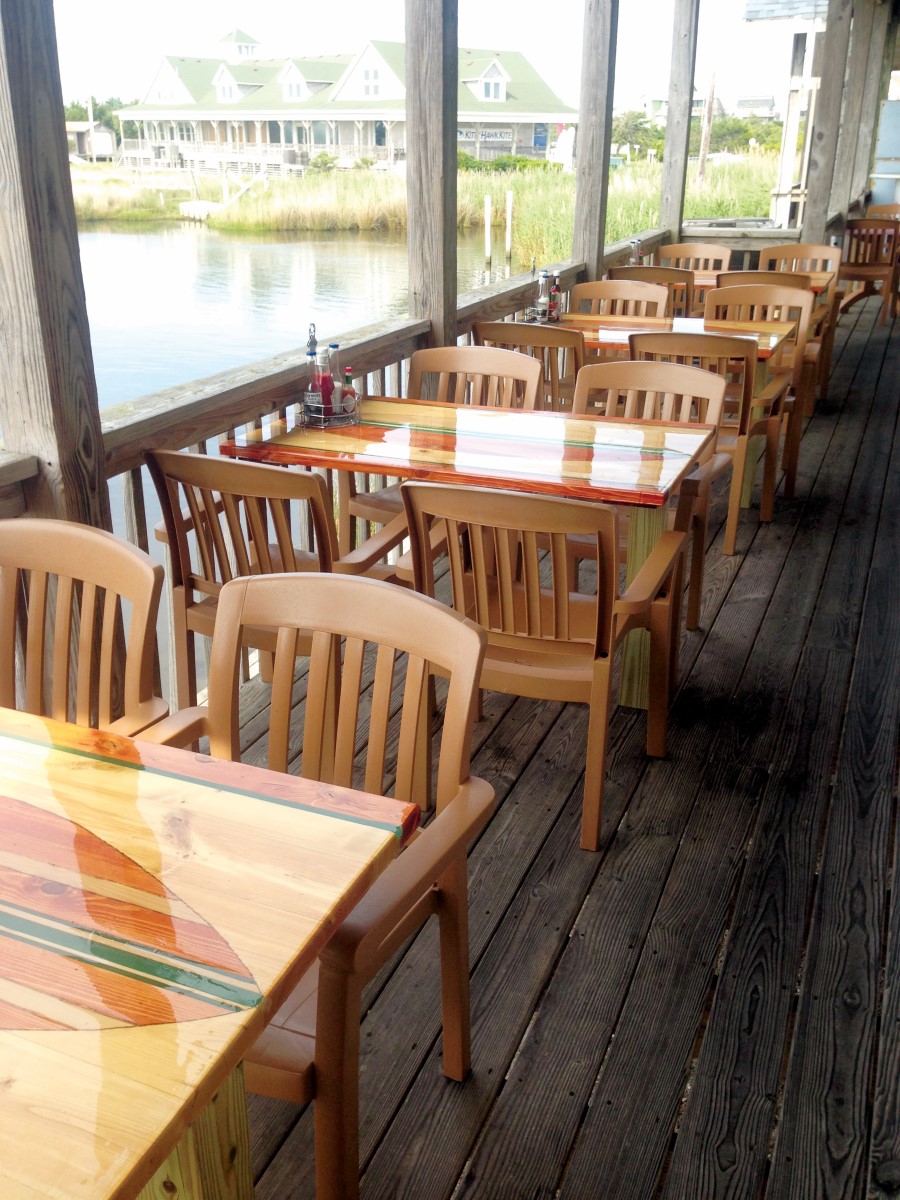 The new location has plenty in common with its elder sibling. It's right on the water in the building that used to house the Austin Creek Grill at Hatteras Landing. A landmark Hatteras restaurant, the new tenants aim to live up to Austin Creek's standards. With outdoor seating and two stories affording panoramic views, the new location of OWG certainly doesn't lack in the views department. They'll offer lunch here, so along with the regular menu items you'll also be able to get burgers, pizza and casual lunch items. But this is no ordinary burger and pizza lunch. "We took the food that we love to eat and said, 'Why can't we make this better?'" says Ryan. They met with Italian chefs to consult on the sauce and artisanal crust on their pizzas. Burgers are hand-pattied with fresh, interesting toppings. Open Water Grill truly goes above and beyond to take the processed part of the procedure out of your favorite dishes, making them fresh and wholesome. The new Hatteras location also features dinner and late-night, and its ample seating provides lots of options for large parties.
Both locations of Open Water Grill's world tour menu include many options, all of them tempting. Their beef fajita is made with actual ribeye. Shrimp tacos feature amazingly large, fresh shrimp pulled from Outer Banks waters; the Asian ginger tuna is also local. The noodles for the orange shrimp lo mein stir fry are made in-house, and the orange duck uses real duck breast simmered and sliced with homemade sauce. "We wanted to take everyday food that often lets people down and transform it into food that lifts them up while they're on their vacation," says Ryan. OWG is also not afraid to throw the heat. They feature regionally based sauces to spice things up, and you can either throw it yourself at your table or they can do it for you as part of your meal. "I don't want to go bland!" Ryan says.
Bland is certainly not a word that's used in connection with Open Water Grill, and while the food is exceptional, the atmosphere is laid back, beachy and fun. The chefs agree that it's what's on the plate that matters, and while they want you to look at the plate and find it beautiful, the picture is less important than the flavor. "If you want scallops that are real scallops they might not always be round and perfect," says Martin. "But it's fresh and it's wonderful and it's real." With desserts like the World's Ugliest Chocolate Cake, Open Water Grill plays with the visual aspects of casual fine dining, always with the focus on flavor and a side of fun.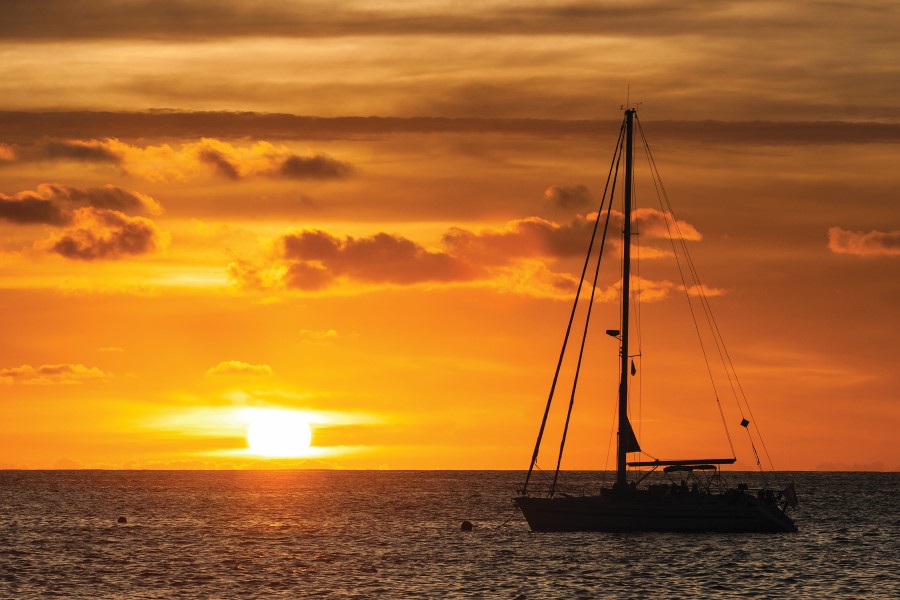 Open Water Grill was built on the principles of freshness, ingenuity, flavor and fun, but their secret ingredient is passion. From traveling the world looking for the newest recipes and techniques to bringing creative twists to old favorites, Open Water Grill's success hinges on their desire to keep growing and changing, always while serving the freshest, most delicious food.  "I'm passionate about it!" says Martin of his latest menu. "This is going to be the best year with the most research we've done into food ever. It'll be noticed by the customer." For waterfront beach dining at its best, give Open Water Grill a call in either Avon or Hatteras to make your reservation today. 
---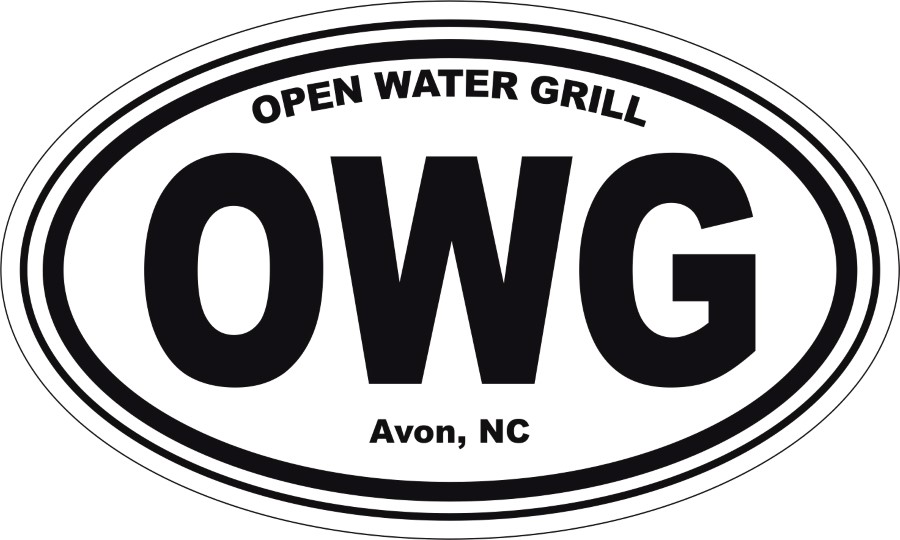 39450 NC Hwy. 12, Avon
58848 Marina Way, Hatteras
(252) 505-0159
www.openwatergrill.com
---