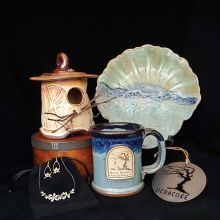 One of the happiest journeys in life is the ferry ride to Ocracoke for a magical vacation. When you finally have to bid farewell to the island, it is gratifying to have a keepsake of your visit to take home with you. It might be a scallop shell or even a scotch bonnet that you found washed up on the beach.
Or it might be a hand-crafted memento. To keep island memories alive, generations of Ocracoke visitors have stopped at Village Craftsmen. It is a time-honored island tradition to stroll under the live oaks on Howard Street on your way to the island's longest-running gallery. In business for 52 years, Village Craftsmen features fine-quality local, regional and national handcrafts from more than 150 artists, with a focus on pottery, jewelry, wood crafts, glass and metal work. 
Some visitors come for visual reminders of their stay – a necklace shaped like the island or an ornament reminiscent of the windswept trees so characteristic of local landscape. Others are loyal to a particular potter or jeweler, adding a piece from that artist's collection every year. Some are there to buy gifts such as wind bells, etched drinking glasses or tea made from island yaupon for their family, friends and fellow Ocracoke lovers. 
Almost all of the artists featured at Village Craftsmen have a heartfelt association with Ocracoke or live or vacation on the island. You can feel that loving connection with each item you take home.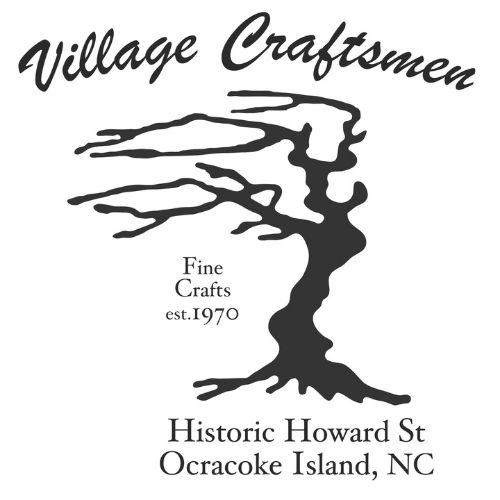 (252) 928-5541
170 Howard Street, Ocracoke
---