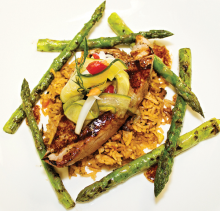 A Restaurant Entrepreneur's Journey Home
There are two new additions to the Corolla restaurant scene this season. The Salt Water Grill, opened in May last season and boasting a brand new bar, and The Crafty Cow, a just-opened craft burger and beer establishment. The two distinct places have different approaches but one important thing in common: the passion of one very dedicated entrepreneur, Chuck Read.
"I've always loved restaurants." Read is talking about when he was growing up and his grandparents on his father's side would take him to dinner all the time. "Whenever I was with them, we were going out to dinner." Read remembers being 8 or 9 years old and sitting at the table for three hours through courses and cocktails, after dinner drinks and desserts. That was when he fell in love with restaurants and food. This love deepened as he became older and formed an appreciation for his mother's, Alice, cooking and the selection of items available in the family pantry. "There were always interesting things on hand like hearts of palm, artichoke hearts, good bread and cheeses etc. My mother's palate and love for good food, in particular gourmet salads, reinforced my appreciation and helped to broaden my culinary exposure growing up."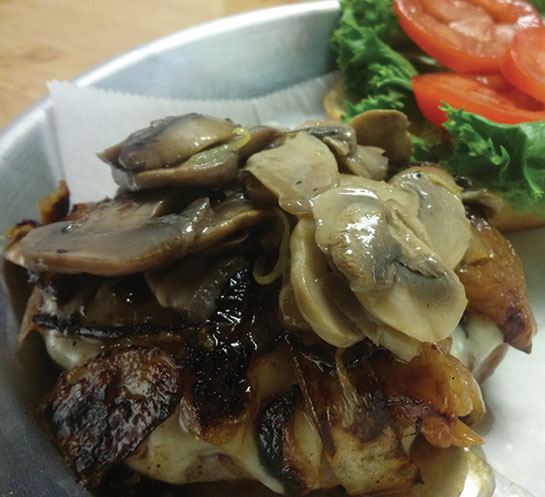 Read's journey began at age 16 when he found himself working as a dishwasher and prep cook in an Italian/Mexican joint near his hometown in suburban Philadelphia. His first assigned job on his very first day was to clean the grease traps, the absolute worst job in the industry, hands down. Today when he addresses budding chefs he tells that story saying," If that's your very first job on your very first day and you stay there, something about that business is telling you, it's for you."
Even though Read knew in his heart that the restaurant business was for him, he pursued a degree in criminal justice, which he never used. Instead he worked his way through a string of restaurants, transitioning from the low end of the totem pole to managerial positions, and with every step upward Read's passion for the overall operation of the business bloomed.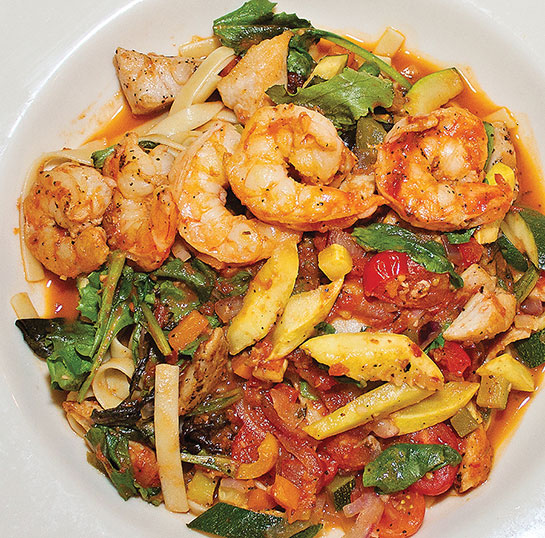 Another passion that Read shares with his family is for the Outer Banks. He says that he's been coming down here for as long as he can remember. Read's grandparents had a farm in Kitty Hawk Village. His grandfather, George Hoffman, a retired NY State trooper, was actually the first mayor of Kitty Hawk (a wood cutting with the word Hoffman that his grandfather carved hangs on the wall of Salt Water Grill). Read's parents actually honeymooned on the Outer Banks. Before the roads extended north, the Read clan would load up the family suburban and drive up to Corolla to picnic on the beach. "It's kind of funny that my restaurant is in the same spot I used to come with my family to have picnics."
After a few grueling winters in New Jersey, Read found himself at a crossroad. When his grandfather suffered a stroke, Read came to the Outer Banks to help his grandmother and decided to stay for awhile. His parents then relocated here, and Read met a young woman and ended up staying longer than he planned. He spent five years at Elizabeth's Cafe in Duck. "Everything that came through the door, I tasted." Read is talking about some of the most amazing wines in the world, which he attributes to the development of his palate not just for wine, but for food as well. At Elizabeth's he learned how to pair food and wine and counts his time there as a big part of his education. It was here Read realized he wanted to open his own restaurant.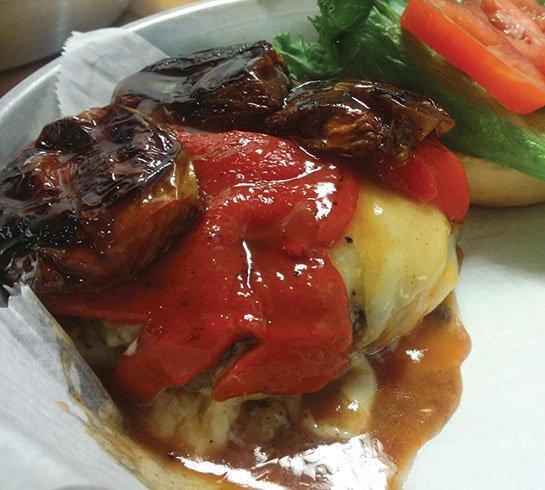 It didn't happen overnight. Read immersed himself in everything he could about the restaurant business. When he was laid off for the winter, he decided to head north to stay with his girlfriend, who was living in Brooklyn at the time, and glean what he could from northern restaurants. In New York City Read roamed the streets after his girlfriend went to work, popping into all of the restaurants he had read about, sampling food, having a glass of wine, soaking it all in. He fell in love with the city and at the same time fell full on in love with his soon to be wife.
With money running low, Read began preparing to go back to the Outer Banks. It was then he received a call from a head hunter looking for a front of the house manager for a restaurant owned by Mariano Riviera, New York Yankee pitcher. After a successful interview and some savvy negotiating, Read found himself working for a Hall of Fame pitcher and making a big league salary.
Unfortunately the failing economy took its toll. Even though Read saw things falling apart, he stayed on, learning valuable lessons in a difficult time. Finally, when his paycheck wouldn't cash, Read walked away. Richer in knowledge and even more passionate about his dream, Read embarked on a series of restaurant jobs that eventually led him back to the Outer Banks where he worked at Duck Woods Country Club and Paper Canoe.
It was at the Paper Canoe where Read had the opportunity to build a restaurant from the ground up, a valuable lesson he has used to good measure in the opening of The Salt Water Grill and The Crafty Cow. In The Crafty Cow, Read installed a hand-tinted polished concrete floor that beautifully complements the warm wooden booths, bar and cabinets that Read cleaned, polished and re-stained. He installed a brand new bar in the Salt Water Grill this winter. His hand is on everything.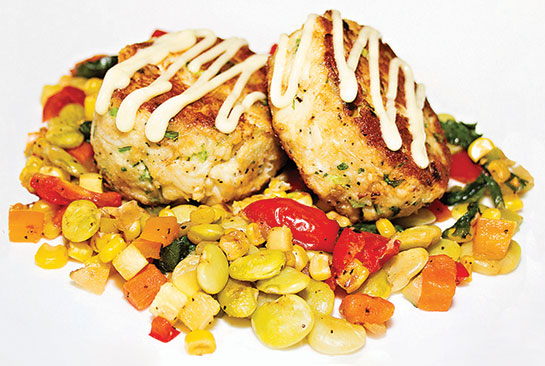 The Crafty Cow is tucked away in a courtyard behind the Food Lion in Corolla and is the first true burger bar on the Outer Banks. Read considers it "the adult version of a college bar." Along with 12 specialty burgers including American Kobe Beef and Bison, diners also have a "build your own" option. Emphasis is on good casual food that you won't find anywhere else and a large selection of craft beers and wines by the glass for you to enjoy while you dine inside or outside in the cozy courtyard where the best local live music is featured five nights a week.
Around the corner in the front of the Monteray Plaza shopping center is the Salt Water Grill. A blackboard with "Welcome" written on it above the day's specials greets you as you enter through a comfortably furnished patio surrounded by wooden planters full of rosemary, grasses and flowers. Inside the space is warm and open, inviting you to sit down at a craft paper-lined table or at the bar. Anywhere in the restaurant is perfect for parties of all shapes and sizes. The menu is a reflection of the passion that Read brings to his restaurants, and he is constantly tasting and adjusting the dishes head chef, Mark Purdue, puts before him, collaborating with him to create the perfect end result. He states, "We do everything in house."
You might ask when this passionate visionary rests? The answer is Sundays when both restaurants are closed. "Sunday is family day."
(252) 453-3212
in the courtyard at Monteray Plaza | Corolla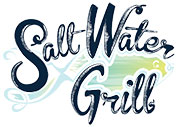 (252) 453-2101
811 Ocean Trail | Corolla