We all know what a bucket list is, right? As we learned in the movie of the same name starring Jack Nicholson, a bucket list is all the things you hope to do before you kick the proverbial bucket.
The whole idea is to do things you've never done, have new adventures and make time for recreation and things you enjoy. Bucket lists are for the fun things in life, the things you want to do, not that you feel like you should do or have to do.
For many people, traveling to a remote island like Ocracoke is an item on the bucket list. Going to a place where a ferry or small plane is the only means of transport is a thrilling escape from ordinary life. If you haven't been to Ocracoke before, it should definitely be on your bucket list because there's no place else like it.
But what about once you get to Ocracoke Island? The island is the perfect place to check a few more things off your bucket list. Here are a few to get you started.
Drive on the Beach
There aren't many places in the world where you can drive right out on the sand alongside the ocean, but you can do it here. You need two things: a four-wheel-drive vehicle and an ORV permit from the National Park Service. If you don't have your own four-wheel-drive, you can rent one on the island. The permit costs $50 for 10 days or $120 for a year and is available at recreation.gov. 
TIP: Make sure you lower the air pressure in your tires before you drive on sand.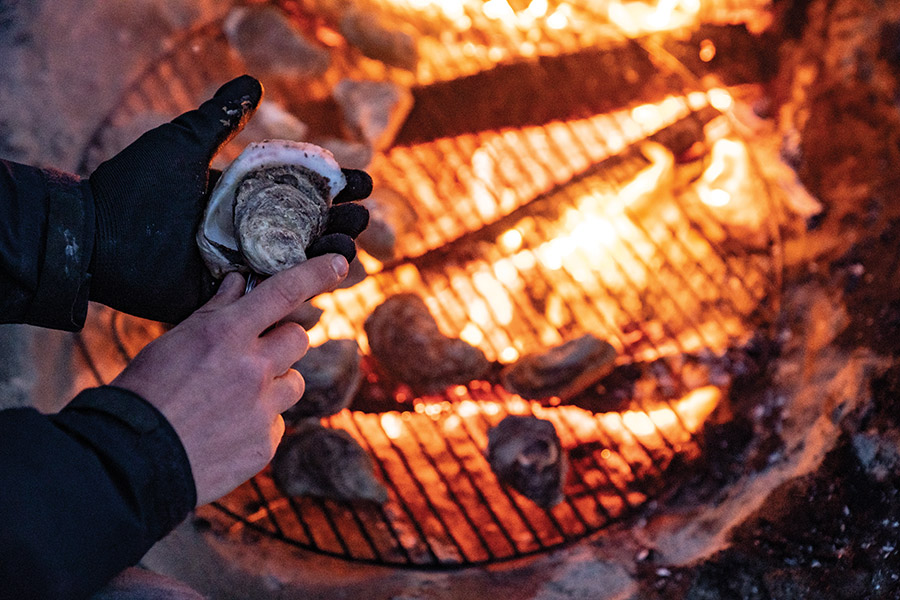 Roast Marshmallows over a Beach Bonfire
Lingering around a beach bonfire as the light fades into evening is such a magical experience. Collect your firewood, kindling, hot dogs and s'mores supplies from the Ocracoke Variety Store, grab a shovel to dig a wide, shallow hole and head out to the beach (drive if you want to!). Cape Hatteras National Seashore allows beach bonfires as long as you download and print a free permit.
TIP: Don't forget the matches and long sticks for roasting marshmallows.
Find a Scotch Bonnet, Sanddollar or Sea Glass
Despite being North Carolina's state shell, Scotch bonnets are rare finds in North Carolina, and finding one is on the bucket list for many shell seekers. The hot spot for Scotch bonnets in North Carolina is from Cape Hatteras to Cape Lookout, of which Ocracoke is right in the middle. Other rare and lucky Ocracoke beach finds include whole sand dollars and bits of sea glass that have been rubbed smooth in the ocean. 
TIP: Get out there early and look for shell beds to sift through.
See the Milky Way
If you've lived in a city or town your whole life, you may not have seen the Milky Way because even the slightest bit of lighting can make it impossible to see in the night sky. But the undeveloped Ocracoke beach is as dark as it gets, and from that vantage, the night sky is glorious. You'll see the cloud of stars known as the Milky Way along with constellations, planets, satellites and, often, shooting stars and meteors. 
TIP: Don't forget to bring a flashlight when you go to the beach at night.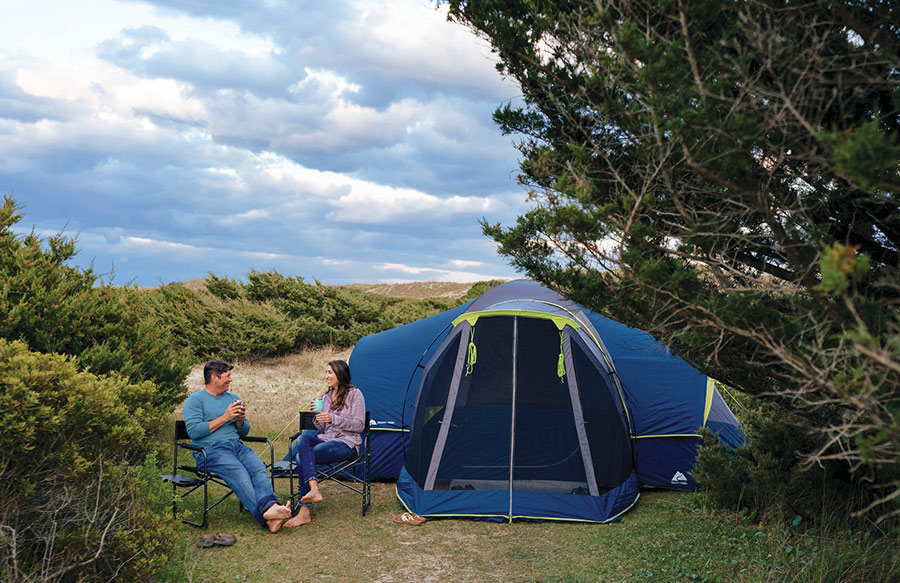 Camp by the Ocean
Cape Hatteras National Seashore's Ocracoke Campground is right beside the ocean, nestled just behind the row of oceanfront dunes. When you camp here, whether in a tent or in a camper with the windows open, you'll be lulled to sleep by the sound of the waves crashing. To go really off the grid and sleep literally within sight of the ocean waves, get yourself one island south to Cape Lookout National Seashore's Portsmouth Island where primitive beach camping is allowed. See nps.gov/calo for more information. Boat rentals and private ferries are available to take you to Portsmouth, but there are no amenities or services on the island, so bring anything you could possibly need.
TIP: If you're tent camping, bring extra-long tent stakes for the sand.
Take a Polar Plunge
You've got to jump in a cold ocean at least one time before you leave this earth! It takes some nerve and self-pep talk to get yourself to do it, but taking that dip is the most invigorating of life experiences. In fact, many people often turn around and take a second plunge immediately after their first because it feels so good. The average ocean temperature in winter is around 64 degrees F, so it's not dangerously cold.
TIP: Always check the ocean conditions before you swim, and be sure to have a buddy along.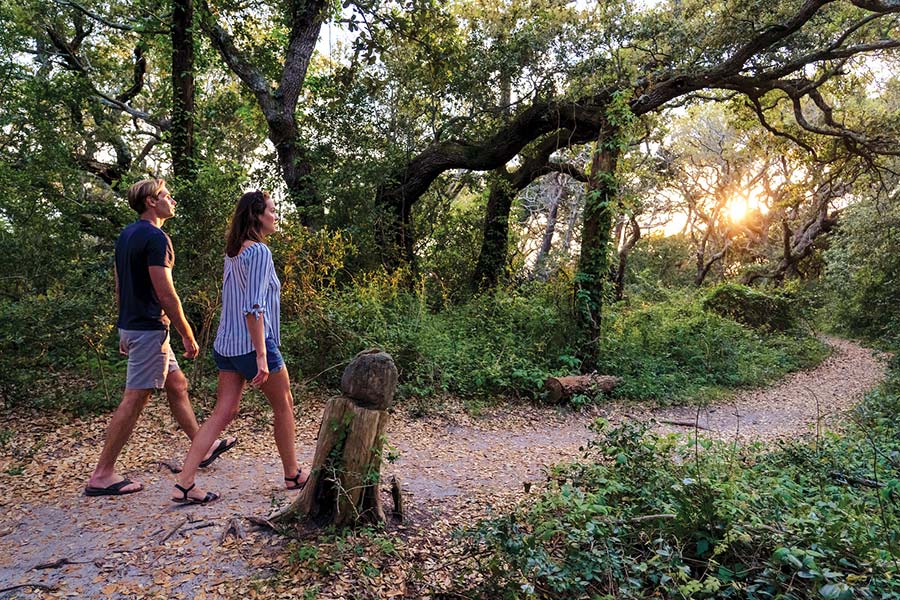 Explore a Ghost Town
At the aforementioned Portsmouth Island, you can walk through the post office, school, church, homes and life-saving station of a village that was abandoned by its residents many decades ago. It's not technically a ghost town because the buildings are maintained by Cape Lookout National Seashore staff, but walking through the buildings of an unoccupied village in one of the most remote East Coast islands is an eerily beautiful experience. The island is only reachable by private boat or private ferry, which you can charter in Ocracoke village. 
TIP: Bring bug spray in the warmer months and always bring water and snacks.
Catch a Fish in the Gulf Stream
Of all the places to fish from on the Outer Banks, Ocracoke has the shortest run to the Gulf Stream. This means you get to the fishing grounds faster and that the charter boat rates are less expensive. The Gulf Stream is a river of warm water, a current actually, out in the Atlantic that makes for a great place to catch tuna, dolphin and billfish. Just seeing the spectacular tropical color, birds, sea turtles and other sea life of the Gulf Stream is worthy of the bucket list, but catching a fish there makes it extra special. Charter boats in Ocracoke can take you there, and if weather conditions are poor offshore, there are plentiful inshore and nearshore fishing opportunities around the island. 
TIP: Take seasickness medication the night before, just in case, and always tip the mate.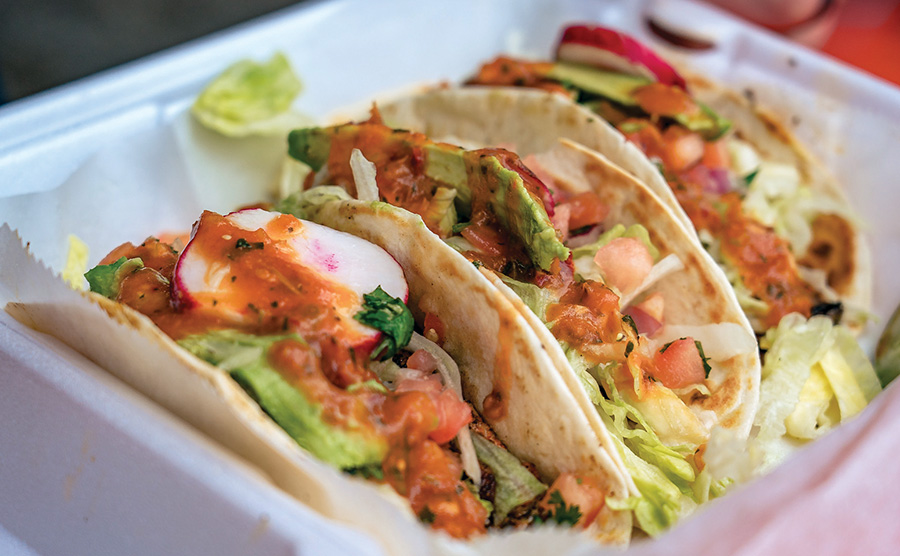 Eat Like an O'Cocker
Locally harvested seafood is an entirely different thing than the imported seafood you eat in chain restaurants or buy in most grocery stores. Greentail shrimp, typically harvested locally from late August through November, are sweet and plump delicacies that actually taste like little bites of lobster. Thanks to oyster farms and wild beds, oysters are harvested all year round in the waters around Ocracoke. You'll find local shrimp and oysters in local restaurants, or you can buy them at the seafood market and have your own shrimp steam and oyster roast. 
TIP: Steamed oysters and shrimp are made better only by melted butter.
Live Life Unplugged
What would it be like to be disconnected from the world for a weekend or even a week? Though the island has the internet and WiFi just like everywhere else, it seems easier to unplug and detach from the news cycle and social media when you're here. Spend your time biking to the grocery store and restaurants, hiking through maritime forests, fishing, shell seeking, stargazing, swimming, paddling, porch sitting and hammock napping and you'll forget all about that insidious, mindless scrolling. 
TIP: The internet won't even notice you're gone.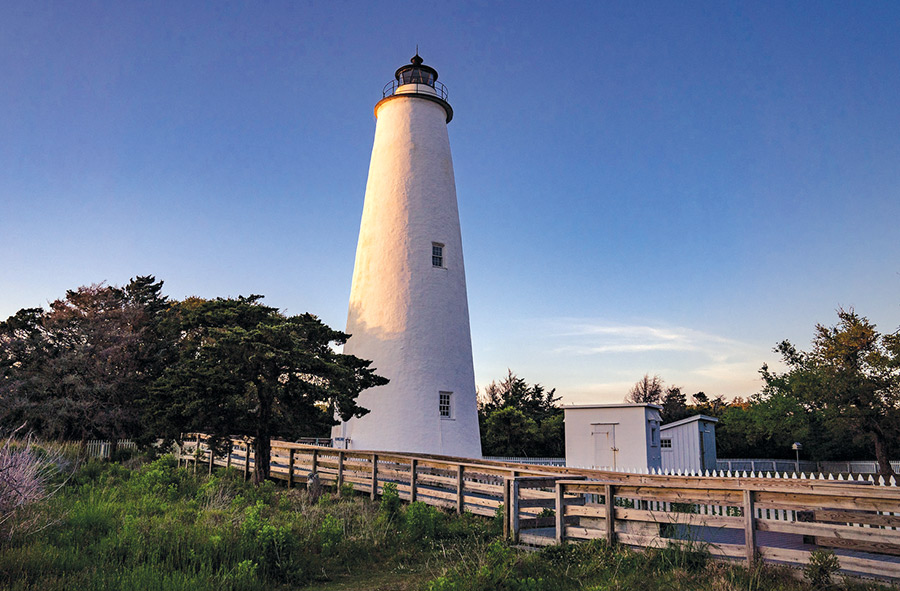 Ocracoke Events Fall 2021
For a small island of only 700 residents, Ocracoke has an amazing number of festivals and events. Here are a few you can enjoy this fall. Please check visitocracokenc.com for updated information as dates could change due to COVID.
Blackbeard's Pirate Jamboree
October 29 and 30
Scallywag 5K, 10K and Half-Marathon
November 13 and 14
Festival Latino de Ocracoke
November 20
5K Turkey Trot on Ocracoke Island
November 25, Thanksgiving morning
Ocracoke Silver Lake Harbor Holiday Boat Parade
November 26
Holiday Gift Market
November 27
Ocracoke Preservation Society Historic Homes Tour
December 4
Ocracoke Preservation Society Wassail Party
December 7
Community Holiday Lighting
December 18