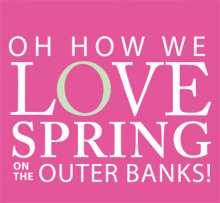 COLORS
First, beyond anything and all...the colors. (I know, you thought I was going to say the warmth, but that's just too obvious. But keep reading - I'll get there.) Everywhere you look, there's new color: the marsh greens up; trees start budding out with pinks and whites; people emerge from the dark-colored clothes hibernation of winter in bright, happy colors; the sky begins its shift into a different blue; birds show up with their vibrant reds, oranges and blues; houses go from a closed up gray hue to a wide open, cleaned up Spring shine.
WARMTH
And now...warmth. Yes, it is lovely to open your door and feel a rush of something other than cold. And after this winter, with its gracious offering of snow and below freezing days, temps even in the 60s feel practically balmy. We crawl out of our winter shelters and stretch our arms - and moods - toward the sun, and we feel reborn. Now, it's only a few short months before we can hit the beach and dive into that ocean.
KINGFISHERS AND OSPREYS
The return of kingfishers and ospreys - feathered harbingers of Spring. First, you hear the way-up-in-the-air cry of the ospreys. It's unmistakable and almost eerie. But it's like a siren call for the return of warmth. They circle, searching for their nesting spots, ready to bring in a new generation of offspring with Spring herself. Then there are the kingfishers, those jaunty, proper- looking little fellows who seem to perch in perfect position to observe the happenings of the people world. Time was, they especially liked to claim their place on the telephone lines that crossed the Nags Head/Manteo Causeway... when those lines were above ground. It felt like a panel of judges, watching every move, ready to score you on your driving techniques.
SOFT SHELL CRABS
Soft Shell Crabs! Hmmm, maybe they should even be #1 in this list. And, yes, we know that these tasty critters don't grace us until around the full moon of May. But that's still Spring, so we're claiming it here. Isn't it grand to live in an area (or visit it) where so much bounty of life surrounds us? Soft shells surely top the list for many of us, but being able to eat local shrimp, drum and other such yummy bites sure does make for niceness.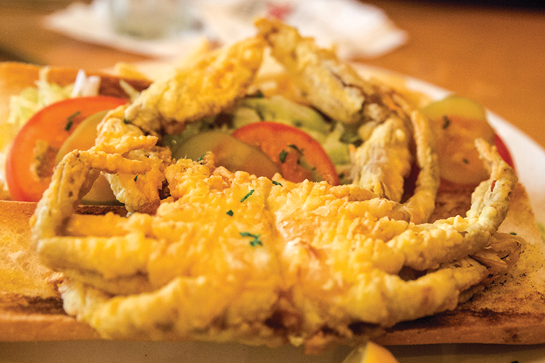 DOGWOODS
The dogwoods in bloom. All over the Outer Banks, dogwoods punctuate the landscape in Spring with their good luck-shaped flowers in pink or white. They're girly, giggling trees...happier than others, it seems, that the warmth has returned to the earth. Take a drive down Dogwood Trail in Southern Shores or around Mother Vineyard on Roanoke Island and giggle right along with them.
HUMMINGBIRDS
The return of the hummingbirds. Quick! What was that flash of vibrant cobalt blue or iridescent gold/green that flitted by on wings made invisible by motion? Yes, the flying work of art, the sweet nectar hunter, the hummingbird.
EXCITEMENT IN THE AIR
That quickening excitement in the air. It's a feeling of promise and a fresh start after the winter. Weather, yes, but more so in the people as stores open their doors and plans start for a new season.
WALKS ON THE BEACH
Extended walks on the beach where the sun is hot on your back yet your feet are still chilly in the shallow water. It's like having your body in two seasons. Most, except the surfers and the training lifeguards, wouldn't dare let their entire body submerge yet. Also, since the
beaches aren't as packed as they soon will be, Spring is great sea glass hunting time (shhhh...don't tell anyone else).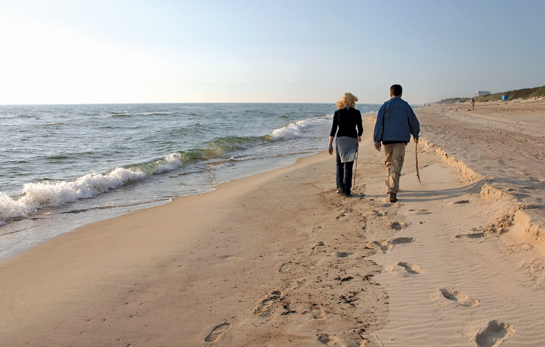 ---