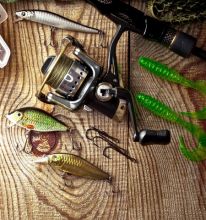 That this area is a great place to fish is an understatement. Currituck County is uniquely positioned among brackish sounds, freshwater ponds, black-water swamps and the salty Atlantic Ocean to offer one of the most diverse selections of seafood in the entire country. Generations of local families have been fishing here for hundreds of years, and they know how to get it done, no matter the salinity of the water. Locals also know the sweet spots for shrimp and blue crabs, and they know that no species is going to be caught in the same way as any other and definitely not with the same bait. For outsiders, finding a good bait and tackle shop and seeking their advice is the secret to getting the good fish stories started.
Currituck Sports on the mainland in Barco is on the top of the list for getting to know a few legendary, local fish-tale tellers. Stopping by is like revisiting history. When stepping onto the front porch, a sense of place becomes immediately apparent, and the feeling is affirmed upon walking through the front door. The circle of mismatched chairs in the middle of the room sets the scene, even when they are unoccupied. Stories are just hanging in the air around them, waiting to be spun.
"Come back about 5:30 in the mornin'," says Curley J. Mills, who provides bait and helps run the store for owners Ed and Sybil Lane O'Neal. "That's when all the good stories are told. That's when the regulars come in. Ed opens at 5 and then the rest follow." 
Currituck Sports was opened in 1969 by Sybil's parents, Willa and Ralph Lane. The storms weathered by both the inhabitants and the building have ceased to be counted, though you can find marks on door jams referencing several of them by name. Fishing and hunting displays cover the bare plywood floors, the walls are filled with history-laden memorabilia, and the coolers are filled with everything from bloodworms to squid to chicken necks. There is a deep comfort here, a calming energy, almost like being in a grandparent's home.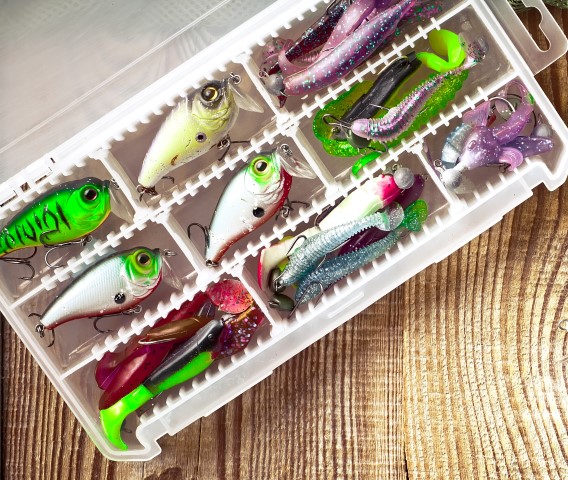 Listening in to the locals talk shop, recollections heard are often shared with the deepest appreciation of family and tradition. Stories are funny and clever and always told with a deep awareness of and respect for the giving and the taking of the local waters. Fishing can be dangerous, and even some of the most seaworthy and beloved have not returned to shore. Those who have been caught up in fishing line, felt their waders fill or heard a motor die and returned to tell about it form strong and immediate bonds. Their experiences are told and then retold at places like these so they will not be lost. These stories are rarely found on social media. This is old-school social.
Tales told are about all sorts of harrowing feats, sudden weather changes, unusual catches and gracious bounties as well as the simple stories of the determination and grit of the local community that depends on wild-caught seafood. There are love stories and lessons about neighbors and kin and even a few of the folks who pass through every year; what is caught is only sometimes the most important part of the story. 
Occasionally stories even get out about the regulars themselves, especially one in particular who crafts fine and highly prized Currituck shove poles. Originally used to navigate shallow ponds and sounds where motors were prohibitive, the long, narrow, handcrafted, hardwood poles have garnered Currituck native Newton Hampton a fan club. Made from a single piece of ash, the same wood used to make baseball bats, the poles have been spotted on all sorts of boats doing a variety of jobs, most involving pushing away from something.
"People call from all over the place for his poles; some drive for hours," Mills says. "We usually have a few in the store. Most folks special order 'em, though. He can make any size. Most are 10, 12 or 14 feet." The poles are round and smooth but one end is almost flat, with a slight curve, for shoving off from the bottom or away from a dock.
Also on the list of old-school Currituck mainland shops is Ralph's, a convenience store right on the Currituck Sound. It's known as Currituck Sports 2 since it's owned by Sybil and Ed, who you'll remember from above, and named for Currituck Sports founder Ralph Lane. Since Ralph's has a boat ramp, fish tales can often be heard in the parking lot or inside, where they sell nightcrawlers and a small amount of tackle, especially for catching bass in the North River area.
Currituck County's more contemporary bait and tackle shops can be found across the sound in Corolla. They might not have old-timers showing up to spin yarns before the sun rises, but they do have super-knowledgeable staff who are more than willing to share what they know about fishing. And if you hang around browsing and taking your time making selections, you'll likely soak up some of the local fishing scoop by pure osmosis. At OBX Bait & Tackle and the two locations of Corolla Bait & Tackle, you can get fishing reports and any of the equipment or bait you need plus advice on when, where and how to catch a fish in the ocean or sound. Both businesses also book inshore and offshore fishing charters; with their advice you can find the one that is best for your party.
Currituck Seafood Markets
If a visit to a reputable fishmonger is as close as you can get to a fishing rod or a crab pot, an assortment of fresh-off-the-boat catches can be found at these locations. You'll find fish caught in the inshore, nearshore and offshore waters along with crabs, shrimp, clams or oysters, depending on the season. Remember: Fresh is best, so eat what's locally in season. 
Frog Island Seafood: 3997 Caratoke Highway, Currituck | (252) 453-2879    
Beacon Seafood: 6378 Caratoke Highway, Grandy | (252) 457-9999
Tarheel Produce: 6954 Caratoke Highway, Grandy | (252) 491-8600    
Bluewater Seafood Market: 501 Old Stoney Road, Corolla | (252) 453-9921
Dockside North Seafood Market: 819 Ocean Trail, Corolla | (252) 453-8112    
Butcher Block: 807 Ocean Trail, Unit E, Corolla | (252) 453-3663
Seaside Farm Market: 787 Ocean Boulevard, TimBuck II, Corolla | (252) 453-8285
Currituck Bait and Tackle Shops
These shops are where you need to go for your fishing needs, from advice to equipment. Even if you do not fish, hunt or have a need for swamp boots, try something new and take a self-guided tour into the lifestyle of a local. Visit a few of these good neighbor bait and tackle shops, ask if you can sit a spell and then listen.
Currituck Sports: 4306 Caratoke Highway, Barco | (252) 453-2480    
Ralph's: 3581 Caratoke Highway, Maple | (252) 453-2302
Corolla Bait and Tackle: 1070 Ocean Trail (next to the Inn at Corolla Light) and 601 Currituck Clubhouse Drive in The Shops at Currituck Club, both in Corolla | (252) 453-9500
OBX Bait and Tackle: 815 Ocean Trail, Monterey Plaza, Corolla | (252) 453-3339

Currituck Outer Banks Visitor's Center:
(252) 453-9612  |  500 Hunt Club Drive, Corolla
Currituck County Tourism Department & Welcome Center:
(252) 453-2947, (877) 287-7488  |  106 Caratoke Highway, Moyock