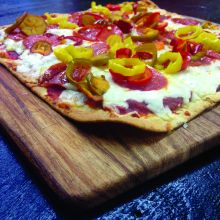 The Surfin' Pig Deli in Avon operates on the core principal that families vacation at the beach to enjoy one another's company. "If I rented a $5000 a week house with the best view in the world, I wouldn't want to sit inside of a restaurant seven days a week," says Surfin' Pig manager Martin Shaffer.
Martin's business offers deluxe ingredients for cooking at home alongside fresh, restaurant-quality food that can be picked up or delivered ready-made. Situated in the heart of Avon in the building that used to be Village Grocery, The Surfin' Pig is not a grocery; rather, it's a deli and party store that offers a vast array of goods and services. While the centerpiece of The Surfin' Pig is their homemade barbecue, they also have fresh sushi, flatbread pizzas, an expansive salad bar, oils, spices, cooking paraphernalia, wine and beer, breakfast and coffee. They're open late, and anything in the store (including wine and beer) can be delivered to your rental house for the enjoyment of the whole family.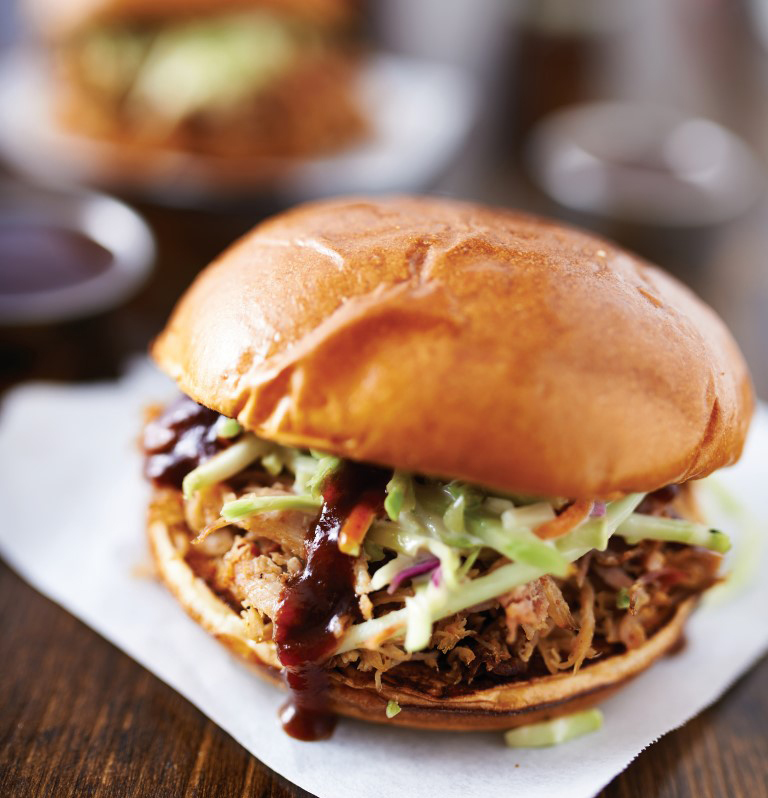 Martin Shaffer is a city boy, having grown up in Washington D.C. He always liked the country, though, and had a fondness for the ocean, making Hatteras Island a perfect fit. He's owned businesses for most of his adult life and moved to Avon in 2011. "I wanted to open up a place where I could express myself and not worry about being choked out by the big guys," he says of the franchises prevalent in big cities. In 2012, Martin opened Open Water Grill, a successful Avon restaurant. But he noticed something missing in Avon's food scene: barbecue. "This may be the ocean and this may be a beach place," Martin says, "but it's North Carolina, home of the worlds' greatest barbecue." To that end, all the 'cue at The Surfin' Pig is made from scratch. "We use spices I'd never even heard of," Martin says. "One of the sauces has 35 items in it." You can check out their giant vats and paddles in The Surfin' Pig's open kitchen, staffed by trained chefs who've traveled from as far away as Boston to work there. "It really is intense what these guys do to produce this product," Martin says. "We do this every single day. At 10:30 in the morning it's coming out of the smoker; at 11 it's going into people's mouths. That's how fresh it is." 

The Surfin' Pig is a full-service deli too. "I really, really wanted to serve a good sandwich," Martin says. And, the one I had sure fit that bill! A major function of the deli is the 100-plus-item salad bar. "If you love the salad bars the stores up the beach offer, ours is better than that," Martin says. The salad bar features ready-made food (think taco bar) to more traditional salad items and toppings such as chicken and shrimp. It's also part of their produce section; you can choose freshly chopped peppers, for example, and use them to top a flatbread pizza you then take home to bake. A sushi roller with 15 years experience is on staff; he can do made-to-order rolls and also creates fresh, pre-made packs. There's a coffee bar and breakfast in the morning, and the deli stays open late.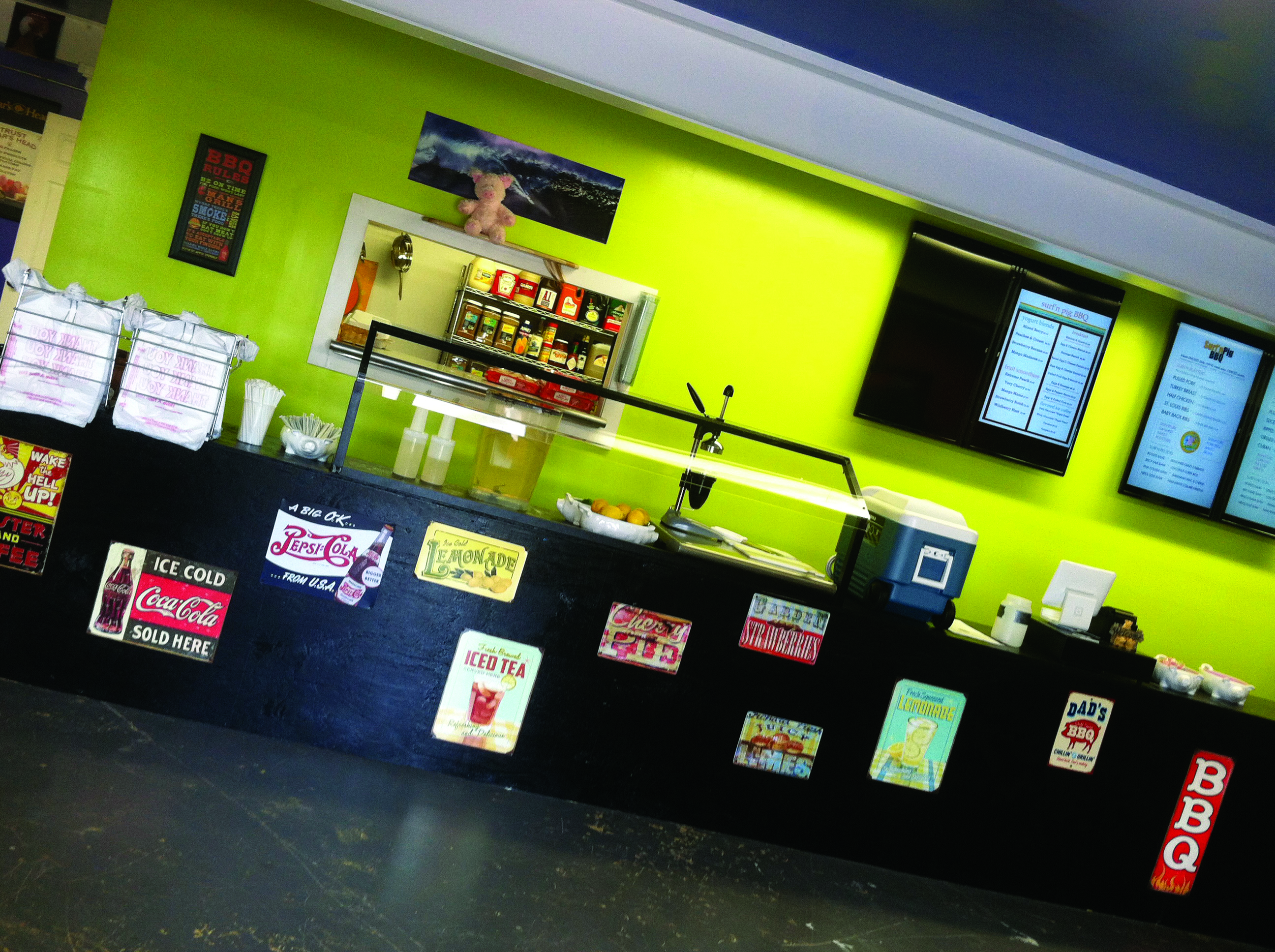 Cooking together is something that families with busy schedules may not get to do often at home, but The Surfin' Pig has a host of options for vacation meals you can prepare together, including meat, seafood and cooking accoutrement such as oils and seasonings. "It's going to bring the family together," Martin says. "It's a good thing because everyone is gathered around talking, spending time together, not worrying how loud they're being. They're doing the stuff that a lot of people at home, with work and schedules, don't have time to do." You can even rent a high-quality grill and a margarita mixer for celebrations at your rental house, and – let us stress it again -- everything in the store can be delivered. "No one is ever going to be dying and say 'I wish I'd grilled out less,'" Martin jokes. You can talk to one of the chefs in the open kitchen for cooking advice and browse the cooking extras, such as 13 different oils (!) and 15 varieties of vinegar.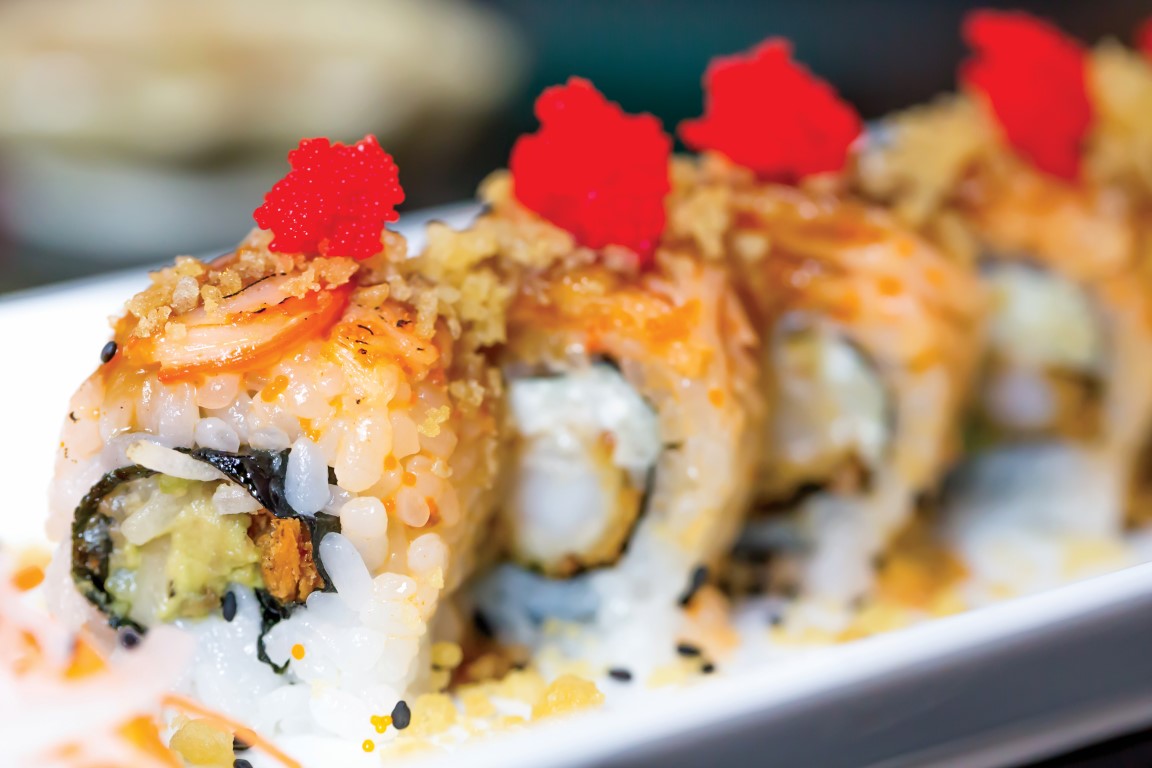 The beach has a way of working up your appetite; a day of salty breezes and swimming and sunshine deserves an evening filled with restaurant-quality food enjoyed in the comfort of your beach house. "If it's not fresh and top quality we're not carrying it," Martin says of The Surfin' Pig's offerings. Whether it's ingredients to prepare meals together as a family or freshly made Carolina barbecue, The Surfin' Pig features a vast array of options for your vacation cuisine. "It's why you came here on vacation, right? To spend time together!" Martin insists. "You go to the beach together; you break bread together." We agree with him…that's just the way it should be. 
---
(252) 995-9998
40618 N.C. Highway 12 • Avon