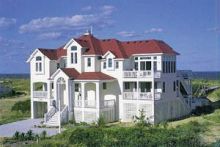 "We are always evolving toward better ways to operate to make sure the customers have a great experience." When Doug Brindley, owner and founder of Brindley Beach talks about customers, he is not only talking about the hundreds of owners and renters his company services, but also about the people who work for him. "They are my customer and the owners' customer too," he states. "When we understand that, we really have the ability to work together to provide a great vacation experience and enjoy it along the way."
Providing a great vacation experience is what Brindley Beach is all about, and that experience begins at the top, with Doug Brindley.
One thing you notice about Brindley is that he stands out. Often in his signature white cowboy hat, Brindley makes sure he is known by every single one of his owners. He not only personally initiates each new homeowner into the company, but he also provides them with his cell phone number. "If you don't get what you want," he states, "don't get frustrated, get Doug."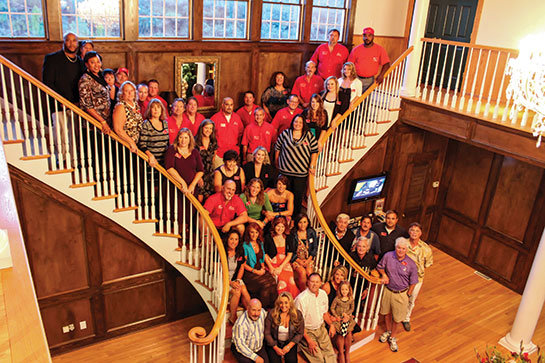 His phone rarely rings, however, because his staff gets it right the first time. Speaking of his team, Brindley can't say enough about how great they are. The Brindley Beach staff knows customer service and hospitality. The folks taking the reservations are dynamic and exciting, and everyone is trained in the department they are working in from reservations and housekeeping to sales and maintenance, resulting in a strong, productive staff. And a happy one. With the simple mission statement "Service First... Fun Always" Brindley Beach has created a culture of happy. If Brindley does not hear laughter when he walks down the hall, something's wrong. "That's important. It has to be important." he smiles, "All we have to sell is happy. Happy owners, happy guests, then we're happy.."
Success didn't happen overnight. In 1998 Brindley found himself on the floor of the New York Stock Exchange selling his company in an IPO. "It was pretty exciting, a neat day." He went on to say that working with an international corporation, a board of directors and all those things that go along with being publicly traded made him realize that it wasn't for him and certainly not for his company. He wanted a more hands-on approach, something personal with a mom and pop feel. "It's what the owners enjoy and certainly what the guests enjoy," he says. "So now I am mom and pop, and this is Brindley Beach, the way it should be, the way I want it to be, and it works nicely. I'm hands on."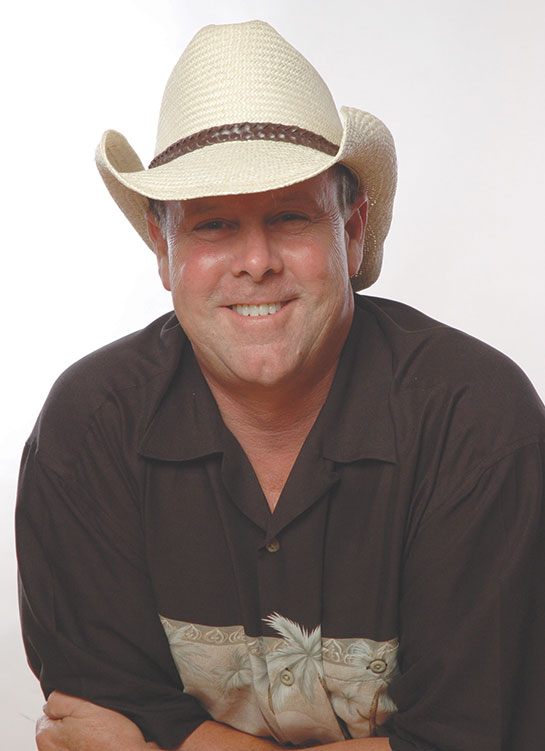 That hands-on approach was an example that Brindley's father set back in 1972 when he and his brother in-law started the first cable company on the Outer Banks called Outer Banks Video. His father, who worked for AT&T, knew how to transmit data over wire. They erected a tower connected to wire that went a few miles in two directions. The cost was $12 for the summer to hook in. It had the first weather channel on it, a rotating camera that was set up in the family shed out back that went back and forth on a thermometer, a clock, a wind gauge and a tide gauge.
Brindley has come a long way from his humble beginnings as a local lifeguard, budding accountant and novice Realtor, recounting how, in the beginning of his career, he would sit on the side of the road under an umbrella killing mosquito and talking to people driving by. "Sittin' and Swattin," he said. "That's what we called it. That's how we sold. Now it's an office instead of an umbrella.
Brindley has been in real estate here for 30 years. With the acquisition of ResortQuest Outer Banks in 2009, a merger that doubled the size of Brindley Beach's inventory, Brindley Beach has a full-time staff of 37 and 500 vacation homes, from the traditional beach cottage to the magnificent oceanfront estate, all of which come with Brindley Beach's exceptional service.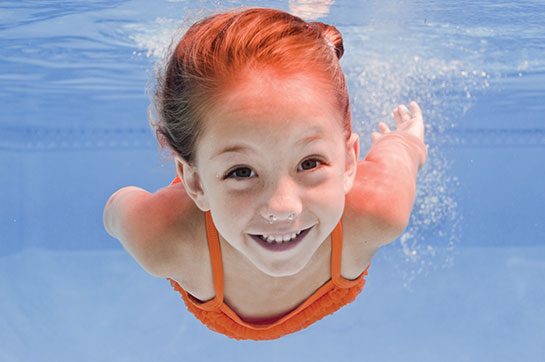 But what is truly exceptional is that Brindley finds the time to give back to the community. For the past four years Brindley Beach has hosted the Womanless Beauty Pageant, raising more than $200,000 for local charities. Held at Kelly's Restaurant each year, the event draws hundreds of people and is always a sell out. Brindley Beach also holds an annual gathering for all the homeowners to show them how much they are appreciated while also showing them a good time. Giving back is important.
Brindley is quick to acknowledge his gratitude for this abundance and most importantly, the best part of his story, his wonderful wife, Joan, and their beautiful daughter, Reagan, who is on the cover of the Brindley Beach magazine every year.
As we all know, gratitude is just another form of happy.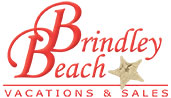 (877) 642-3224
1023 Ocean Trail • Corolla, NC 27927