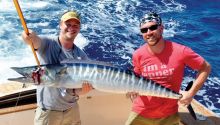 When Russ King was growing up, his family vacationed on the Outer Banks. His father took him and his brother, Stephen, fishing every year – starting on the piers and Bonner Bridge catwalk when they were younger and then inshore and nearshore charters as they got older. In the afternoons, they'd head down to Oregon Inlet Fishing Center to watch the offshore charter boats come in with their catches. A wide-eyed young Russ loved seeing the wahoo, mahi mahi and tuna flung on the docks and the marlin strung up on the marlin boom.

Finally, when the boys were old enough, their father booked a Gulf Stream charter with Capt. Sam Stokes on the Fight-N-Lady. Russ remembers showing up at Oregon Inlet Fishing Center in the pre-dawn hours and heading out through the inlet in the company of all the legendary Outer Banks captains on their locally built boats. The trip was a success, and at the end of it, he was on the other side of the daily dock ritual – now it was his fish being thrown on the docks before the eyes of the curious onlookers.

That first Gulf Stream experience left a major impression on 8-year-old Russ. "It was forever imprinted in my mind," he says. His family continued to fish on the Outer Banks on their vacations, and in between those trips, Russ, a self-described "fishing nerd," would follow the Oregon Inlet Fishing Center fishing reports, checking in to see what was being caught and day-dreaming about their next trip.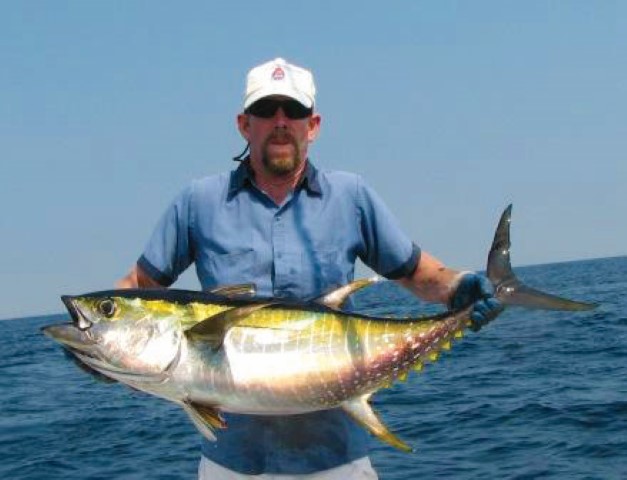 Russ's most memorable fishing trip came decades later, when he took his own son and daughter offshore fishing out of Oregon Inlet Fishing Center. When his 15-year-old son caught a white marlin on his first offshore trip, a third generation of Kings was hooked on fishing. "Seeing his reaction out there was priceless; he had the biggest grin of any of us," Russ says. "The memory that was created is something I will cherish for the rest of my life." 

Now Russ is in a position to help other people make their own fishing memories. After 46 years of vacationing here, he "staked his forever flag on the Outer Banks" in the fall of 2018. He and Stephen and their sister, Kristen King Robinson, are the new 20-year leaseholders of Oregon Inlet Fishing Center (OIFC), with Russ as the on-site, hands-on manager.

"It's my dream job," he says. "I'm still pinching myself every day." 

The National Park Service still owns the land, marina and buildings, but the King siblings now run the marina business. While Russ previously had a career in the chemical manufacturing field, not fishing marinas, the King family does own and operate a flight operation at an airport in Wisconsin, which Russ describes as "basically a marina for planes."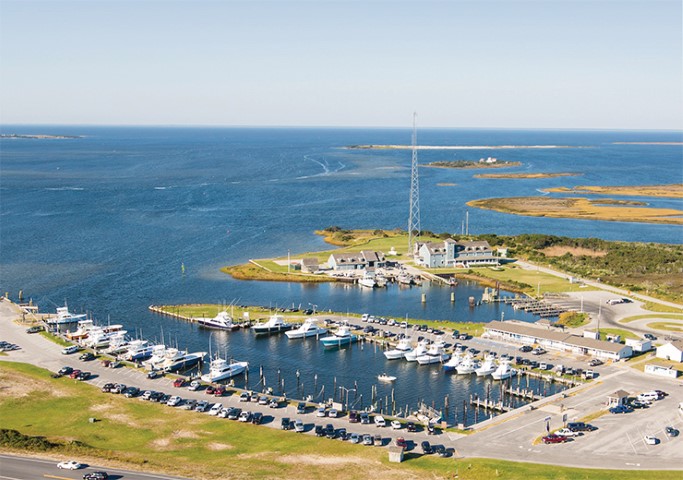 This new ownership is a big change for OIFC, which was formed in 1973 as a shareholder corporation made up of captains and boat owners. A group of 16 legacy shareholders had been running the fishing center for the last couple of decades.

With its fleet of colorful Carolina-style boats, highly experienced local captains and proximity to Oregon Inlet and Gulf Stream, OIFC grew to legendary status, synonymous with Atlantic offshore fishing and an iconic fixture on the Outer Banks. 

"It's the premier sportfishing marina on the East Coast," Russ says. "People come from all over the world to fish here."
The Kings are bringing in fresh updates and ideas while making it a point to remember the legacy of the captains who created the fishing center. "We will honor everything they did," Russ says.
They started with cosmetic work around the site and an update of the store facilities. This winter they revamped the store interior with new floors and a new ceiling and fixtures. "It looks completely different," Russ says. Kristen is in charge of restocking the store with fresh goods and new brands of apparel, while making sure they have all the bait, tackle, hardware, sunscreen, sunglasses, hats, ice, snacks and drinks that everyone expects. They are launching an online store, too, so that anyone can purchase OIFC apparel from anywhere in the world.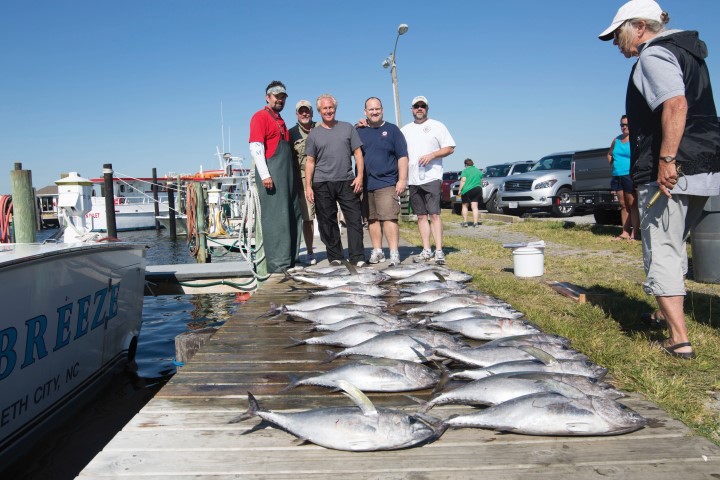 Next on the list are improvements to the bulkheads around the site. They're also stepping up their social media game on Facebook, Instagram and Twitter and enhancing the quality and reach of their fishing reports. 
Oregon Inlet Fishing Center is home to 48 inshore and offshore charter boats as well as the Miss Oregon Inlet head boat and The Safari dolphin tour and sunset cruise boat. The marina offers centralized booking for all of these boats. Future steps include making the online booking process even easier while at the same time always having a live person available to talk to. For those who have little fishing experience, a representative can help with decisions about which type of charter is best – sound, inshore, offshore or head boat. And if someone wants to fish but doesn't have a full party, the representatives can help them book a makeup charter with other anglers – a practice that makes fishing more affordable.  
There's something for everyone at OIFC: Come to the docks and see the fish in the afternoon. Stop in the store and pick up some OIFC gear. Go out for a two-hour cruise on The Safari or spend a half-day on the Miss Oregon Inlet. Book an inshore charter for a half-day on the sound. "Or take the leap and go offshore and catch the big guys," Russ advises.
There's also the National Park Service boat launch on site. Boaters can come in to the marina to gas up and shop in the store for snacks and drinks. 
As for the future, Russ says he is dreaming of a new building with an old Coast Guard architectural style. He'd like to see the store on the first floor with a portion of that area honoring the history and heritage of the founders, maybe a wall of fame. He'd like for there to be a picture window into the fish-cutting room, and he would also love to see a restaurant here again, maybe above the store on the second floor, where there would be views of the sound, ocean and bridge. 
"When I was coming here in the '80s, it was a tradition to go to Oregon Inlet Fishing Center and eat in the restaurant and see the catch being brought in. I'd love to see this as a destination like it used to be."
Russ is thrilled with his new job and excited about what's to come.
"This place played such an important role in my life when I was growing up," he says. "I'm so honored to be taking it to the next level. My brother, sister and I now stand on the shoulders of captains and boat owners who have gone before us, and we will build on this legacy of sportfishing on the Outer Banks."
But most of all, he wants to facilitate fishing memories.
"The most important and rewarding part of this will be providing opportunities for tight lines and life-long memories. Just like in my family, the love of fishing is being passed down from generation to generation. I want to see other families creating those memories too. If I can do that, I can sit back and say that's enough enjoyment right there."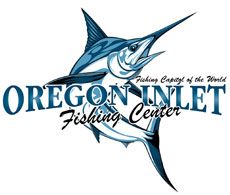 Book Your Charter at:
(252) 441-6301
oregon-inlet.com
Located 8 Miles South of Whalebone Junction on NC 12 on the Cape Hatteras National Seashore