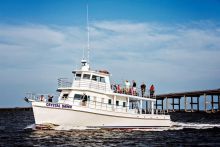 When it comes to family-oriented Outer Banks fun, there's nothing better than getting on the water. And few people know more about all-ages fun on the water than the Foreman family.
Owners and operators of Crystal Dawn head boat in Manteo, the Foremans have been entertaining families in the sounds around Roanoke Island and Oregon Inlet for more than 40 years now. They are experts in fishing – and catching! – and showing people what the Outer Banks looks like from the deck of a boat.
It all started with Captain Allan Foreman, the original owner of Crystal Dawn. Thanks to his grandfather's offshore fishing boat, the allure of the sea snagged Allan at an early age. He bought his first charter boat while still in college and after graduating came straight to the Outer Banks to work as an offshore fishing captain. He then purchased the stable and sturdy Crystal Dawn head boat to offer the fishing experience to even more people. For nearly four decades, Big Al, as he was known, converted landlubbers to sea lovers on the decks of the inshore head boat as well as on his offshore charter boat, Country Girl. Big Al delighted in telling the stories of the local waters and barrier island environment, and he loved helping visitors and his fellow locals catch fish. 
Big Al ran the boats, and his wife, Vanessa, herself from an Outer Banks seafaring family, ran the business end. Meanwhile, one of their sons, Charles, was falling in love with the fishing life as well. Charles grew up on the water and began working as a mate on the Crystal Dawn at age 12. By age 17 he had his captain's license and was running the boat. In his 20s he became mate on the Country Girl, working alongside his father for eight years.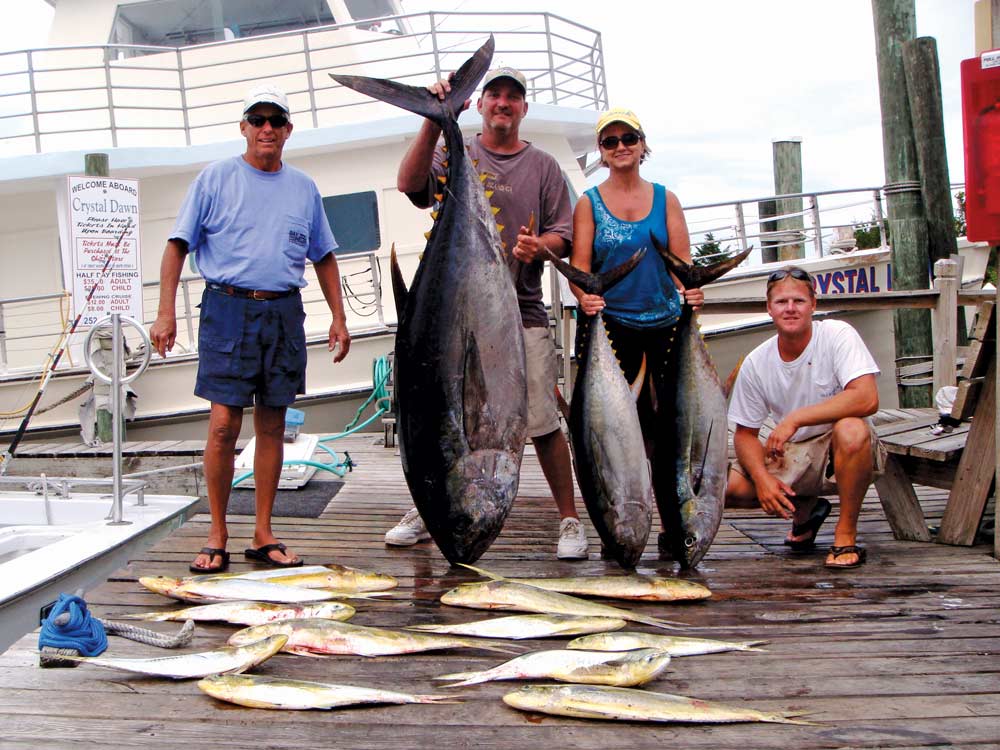 Sadly, Big Al passed away in 2017, and Vanessa has since retired, but their legacy lives on. Charles and his wife, Meredith, are continuing the Foreman family fishing tradition as owners of Crystal Dawn and Country Girl, providing their customers with memorable days on the water.
Though Charles is now the full-time captain of Country Girl, his experience as captain of Crystal Dawn, as well as Meredith's experience as a mate on the boat, provide them with the insider knowledge they need to hire the right staff and make the best decisions for their customers. And as parents to two fishing kids, Banks and Saylor, they know exactly how to take care of families on Crystal Dawn. 
Every year the Foremans welcome thousands of families, many of them returning time and again for a few simple reasons.
An Easy, Family-Oriented Activity
Head boat fishing is an entertaining activity for all ages, but it's especially great for young children. Everything you need is provided, even the help of a mate, so the learning curve is quick. The trips are exciting because you're seeing new things and almost always catching small fish like flounder, grey trout, spot, croaker, puppy drum, sea mullet, bluefish and more. Most importantly, the trips are a half-day (four hours), which means that just about the time the kids are ready for a change of pace, you're back at the dock. You can choose a morning or afternoon trip. All you need to bring is snacks, drinks, sunscreen and a cooler to take home your catch.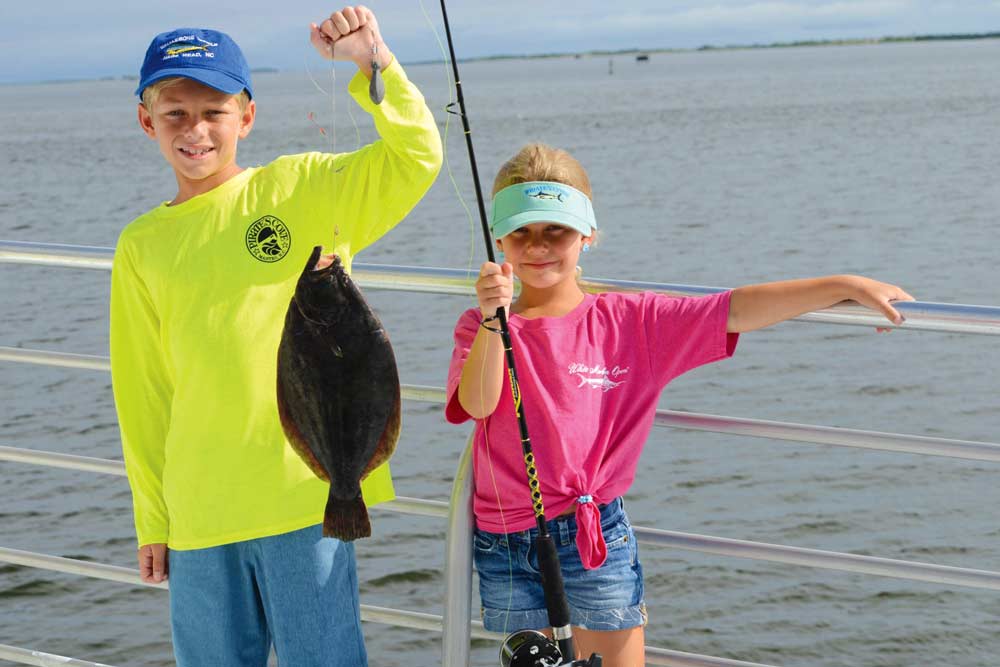 A Stable, Sturdy Boat
One of few wooden boats remaining in the area, Crystal Dawn is a dependable and safe 65-foot boat powered by twin diesel engines. The boat is equipped with all the necessary U.S. Coast Guard-approved safety equipment as well as all the latest fishing and safety technologies. It offers shaded seating on the lower deck, indoor bench seating perfect for an indoor rest and upper deck seating in the sun. Fishing trips are limited to 50 people so everyone has adequate space and the mate's attention.
More than Fishing
If fishing is not your thing, Crystal Dawn offers nightly Roanoke Island Sunset Cruises. These cruises will put you within sight of Elizabeth II, Roanoke Marshes Light, Jockey's Ridge and Bodie Island Lighthouse, and along the way you might see ospreys and pelicans diving and even dolphin cavorting in the sound. The captain points out the sights, so you won't miss a thing. The boat is also available for Party Boat Cruises, perfect for bachelor and bachelorette parties, weddings and celebrations of every sort for up to 97 passengers.
Fishing Fun
Half-Day Inlet and Sound Fishing
$48 adults, $38 child (ages 4 to 10), free for children 3 and younger
June, July, August: 7 a.m. to 12 p.m. or 12:30 to 5 p.m.
May, September, October: 8 a.m. to 1 p.m.
Private Inlet and Sound Fishing
Up to 50 anglers – call for availability and prices

Roanoke Island Sunset Cruises
$25 adults, $20 child (ages 4 to 10), free for children 3 and younger
June, July, August: 6:30 to 8 p.m.
May, September, October: 6 to 7:30 p.m.
Private Party Boat Cruises
Up to 97 guests – call for availability and prices
Tickets sold in advance. Book online at crystaldawnheadboat.com/book.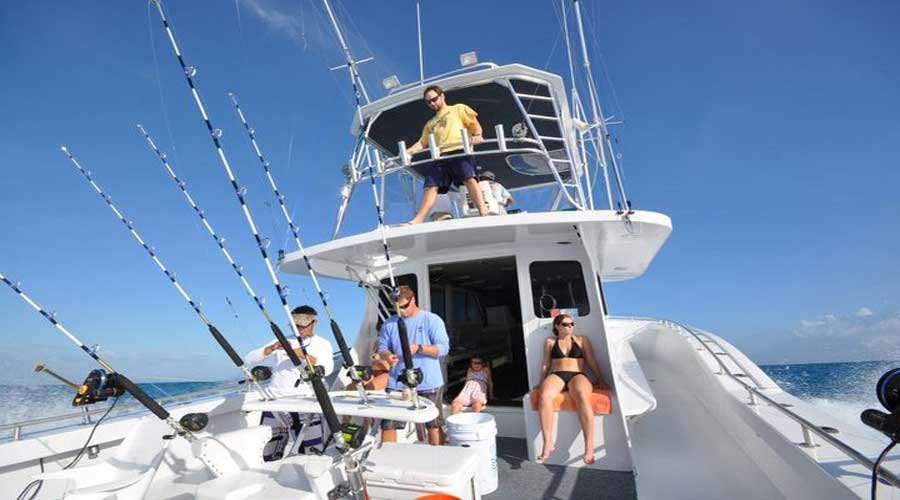 Head Offshore
Crystal Dawn's sister ship, the 57-foot Country Girl, heads offshore to the Gulf Stream for full-day, big-game charters. You might catch tuna, dolphin (mahi-mahi), wahoo, blue and white marlin or sailfish. If you've got a big group, this is your boat. Country Girl is roomy and can accommodate up to 12 anglers per trip, whereas most charter boats can only accommodate six. It's equipped with all amenities for a safe, comfortable, fun and successful trip. Country Girl is also available for bachelor/bachelorette parties, ocean wreck fishing and ashes at sea dispersals. Captain Foreman and mate Lee Collins are known for their fishing knowledge, experience and friendly hospitality.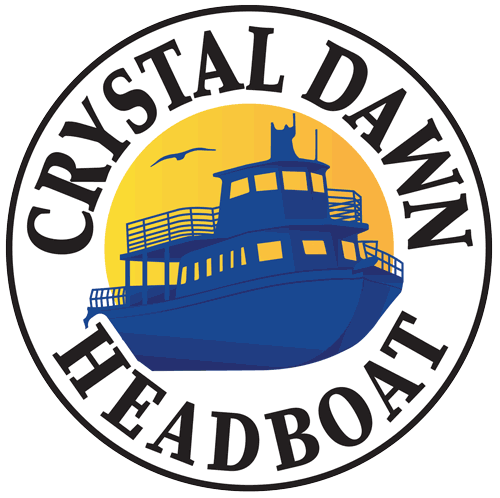 (252) 473-5577
2000 Sailfish Dr, Manteo, NC 27954
crystaldawnheadboat.com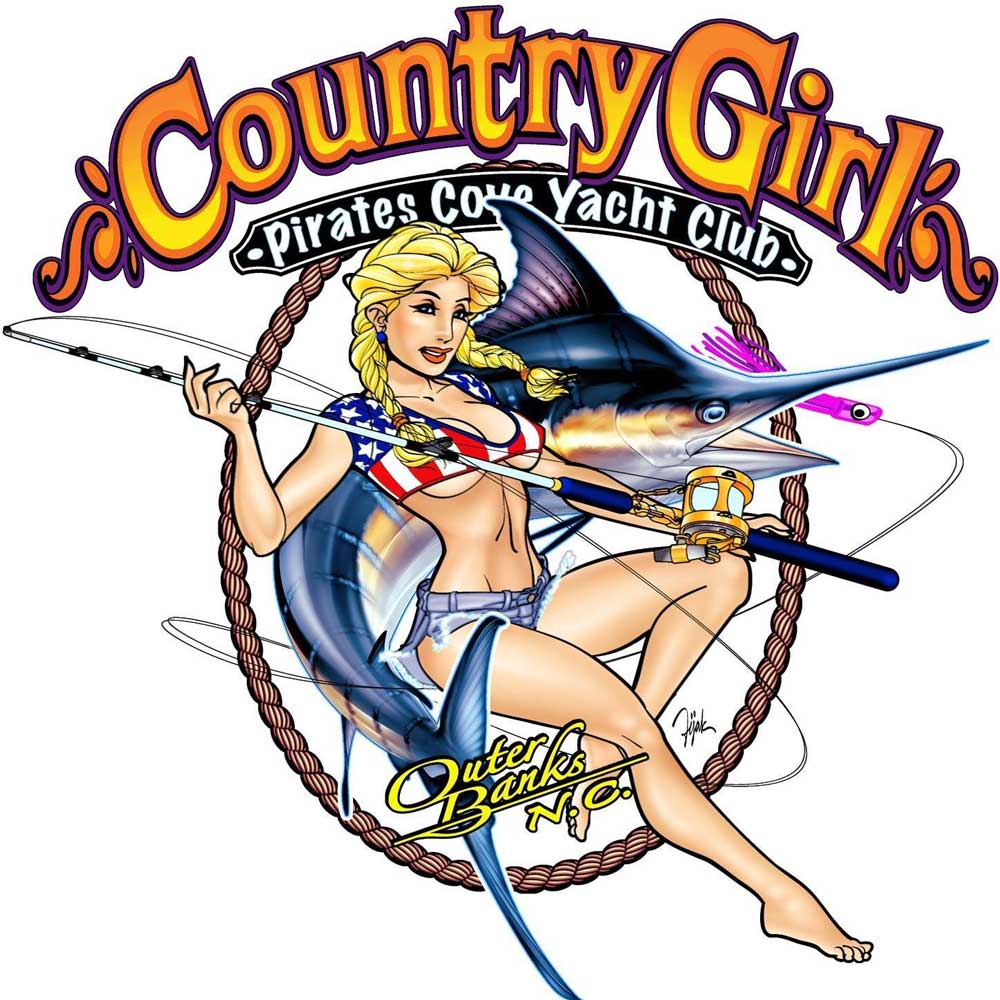 (252)473-5577
2000 Sailfish Dr, Manteo, NC 27954
countrygirlcharters.com
---