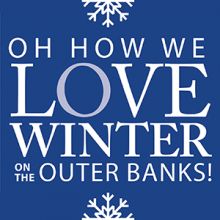 Just because the skies have turned gray, the water frigid and the winds blustery doesn't mean that we batten the hatches and take shelter until warm weather returns. Winter offers us many opportunities for renewal and discovery.
BIRDWATCHING
The fall migration is long gone. Even the gulls are scarce on the beach as their country cousins flock inland to forage freshly plowed fields. Grackles work the dunes erratically, squawking and veering like a gang of drunken sailors making their way back to the ship. Far out, the gannets high dive, sending plumes of white over the school of fish they are working. Further in, a line of sea ducks wing close to the water as pelicans pass them inside the bar, gliding and weaving along the crest of rolling waves.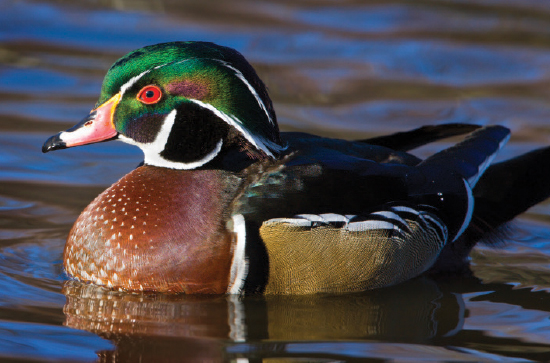 In the woods and along the sound, native species and those that join them here in winter feed on seeds and berries and the generosity of those who tend feeders. Birdwatching in winter is not a solitary activity; you can still find plenty of company with those who enjoy the winter here as much as we do.
WINTER STARS SEEN THROUGH NAKED TREES
The cold, crisp air seems to sharpen the sparkle of the stars on these long winter nights. And, when you're looking up through tree branches unclothed by the warm-weather leaves, it all just seems sorta magical. Try it. Grab a few blankets, lay them under a naked tree and gaze up through the branches. Stay there for awhile. See? It's amazing.
OYSTER ROASTS
Whether you like your oysters raw, steamed or not at all, there's nothing more fun than a good old-fashioned oyster roast. The recipe is simple: Take the steady flame of an open fire, throw on a piece of metal to diffuse the heat, add plenty of oysters and cover with wet burlap. Blend in lots of friends, enough oyster knives, condiments and crackers and you're there--as long, of course, as you don't forget the beer and those who don't eat the wonderfully succulent bivalve. But, who on earth would that be?!
WEARING WADERS
Water fowling is a time-honored tradition on the Outer Banks. There's hardly time to dry out the waders between the run of fall fishing and the first wave of waterfowl that opens an early season. With seasons for various fowl from January through March, there's plenty of time to don those waders in winter. For those not lucky enough to see the sun rise or set from their own duck blind, there are opportunities to hunt on nearby public lands. There are also an increasing number of guides and services available that cater to this popular sport. We all probably have friends who disappear into the blinds on the first day of legal hunting who we don't see again til Spring. Ahhhh, the Outer Banks life.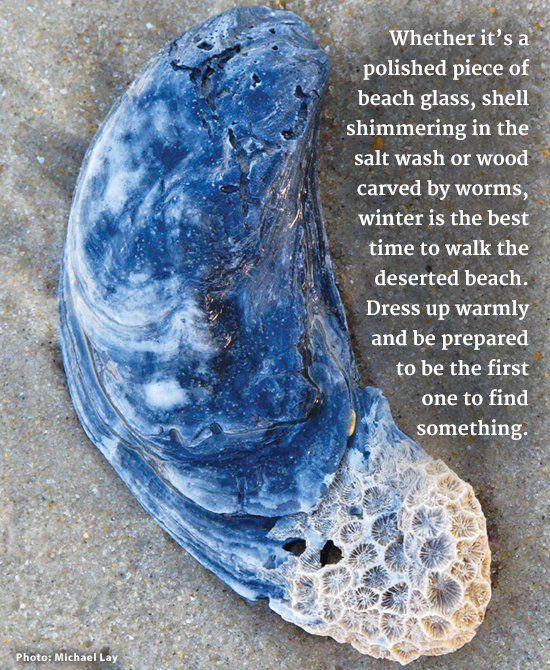 BEACHCOMBING
Just as there's nothing like a good Nor'easter to toss up plenty of jetsam on the beach, there's nothing like being bundled up for the job of beachcombing the Outer Banks in winter. The trick is the same you'd teach a young sailor: Head into the wind first and save the downwind run for coming home. You'll know when your eyes water and ears sting with the cold that it's time to turn your back to the wind's buffet and have a bit easier time finding the treasures you might have missed on the trek up the beach.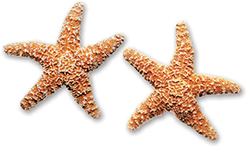 Whether it's a polished piece of beach glass, shell shimmering in the salt wash or wood carved by worms, wind or wave you're after, winter is the best time to walk the beach. Dress warmly and be prepared to be the first one to find something.
SIGHTSEEING
Now is the time to visit those places you sent everyone else to last summer. Even though one may find abbreviated hours and seasonal closings in winter, there is no problem planning a morning, afternoon or whole days full of activity. Haven't been to the Wright Memorial since the Centennial of Powered Flight? It's time to go. Entertaining weekend guests? Visit the Graveyard of the Atlantic Museum or the North Carolina Aquarium.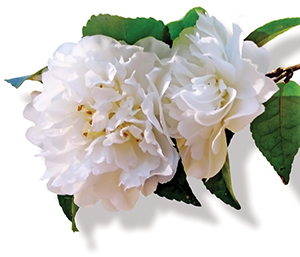 Even though the Elizabeth II winters in Mann's Harbor, that doesn't mean you won't enjoy the newly installed exhibits when Roanoke Island Festival Park reopens. For camellia lovers, there is no place like the Elizabethan Gardens. Pick a rainy day and you're assured of having the place to yourself. Now is the time to enjoy the most of this place where we love to live.
ROADS THAT DON'T SCARE YOU TO DRIVE ON THEM
Yes, we adore our in-season visitors, but...dang if they can drive! Swerving from the right-hand lane across to the center lane; using the turn lane as a conveniently uncongested road just for them; slamming on breaks at 55 mph because they just saw that place they wanted to go to. We all have our examples. But, the glorious day arrives, usually around late November, when you toodle down the Bypass and realize you haven't put your breaks on once, not once, from Kitty Hawk to Nags Head! It makes you want to pull over, stand on your hood and cheer.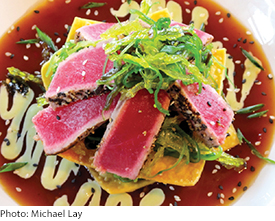 RESTAURANTS YOU CAN GET INTO
Yahoo! No more hour-long waits to eat a meal at one of your favorite Outer Banks restaurants! I don't care what you're eating, it tastes better when you get right in and you know - or at least recognize - most the other diners. And, don't worry: If there are some visitors sitting beside us, we'll welcome you with the space and time to have a nice little chat.
VISITING
Winter is the time to catch up with friends. For those who live and work here in summer, juggling jobs, family and visitors can leave very little time for oneself, much less for others. For those who stay the winter, time is always found to enjoy those friendships we've missed while too busy. Now, while the winter winds whine, is a good time of year to relight that flame of friendship.
---
About the Author: Horace Whitfield
Horace Whitfield moved to the Outer Banks 40 years ago to devote his time to writing. It didn't take him long to realize that he didn't want to be a poet; he just wanted to live like one. He is known as a captain who can build his own boat, sail it to a point beyond the horizon and return to plant a garden that will feed a family. Horace moors his sailboat Next Step off the Manteo waterfront and spends time rehabbing an old barn in Jamesville, NC, where he gardens and writes.