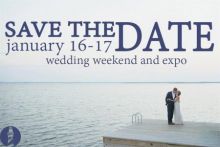 It's finally here — the weekend soon-to-be brides and grooms have been anticipating since they first decided to say their vows on the shores of the Outer Banks. Although I expect by Sunday evening, the weekend's festivities will have built anticipation for another very special day.
As spring approaches, we are on the verge of wedding season — the milder months on the Outer Banks in which newlyweds can walk alongside the Atlantic without fear of a speedo appearing in the background of their wedding photos. The atmosphere is more secluded and befitting of an amorous getaway, and guests appreciate the less than sweltering temperatures too. It's a time that caterers and officiants, musicians and photographers are also eagerly awaiting, and this weekend they will all be gathered in one place to meet the couples and assist in planning the perfect seaside wedding.
Outer Banks Wedding Weekend and Expo
More than 200 wedding professionals, tours of the most sought after venues on the coast and the chance to win an Outer Banks Dream Wedding . . . the Outer Banks Wedding Weekend and Expo is not to be missed if you are planning your nuptials at the beach. The 18th annual expo presented by the Outer Banks Wedding Association is a two-day event for brides and grooms with wonderful giveaways, booking incentives and, best of all, the opportunity to personally meet the beach's best wedding professionals. To avoid being overwhelmed, I suggest researching some of the vendors in advance so you know where to start at the expo. Tickets are $20 in advance, and the expo will take place on Saturday, January 16 and Sunday, January 17 from 10 a.m. to 3 p.m. each day at First Flight Middle and High schools.
Outer Banks Wedding Guild Show and Workshop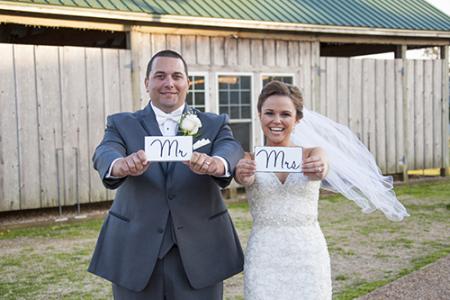 Also happening this weekend is the first annual Outer Banks Wedding Guild Wedding Show and Workshop, held at The Pointe Golf Club. Local wedding vendors will be on site to answer questions and provide information about their services including catering, special event homes, officiating, photography, reception entertainment and wedding planning. There will be a workshop held each day focused on how to successfully plan a wedding on the Outer Banks in terms of timing, transportation, how to plan for the weather, permits and more. Led by local wedding professionals, these workshops will prepare brides and grooms for the unexpected. (Candles at a breezy reception? Not a good idea.) The Outer Banks Wedding Show and Workshop is happening Friday, January 15 from 7 to 9:30 p.m. and Saturday, January 16 and Sunday, January 17 from 9 a.m. to 6 p.m. Admission is free, and The Pointe Golf Club is located just 10 minutes north of the Wright Memorial Bridge in Kitty Hawk.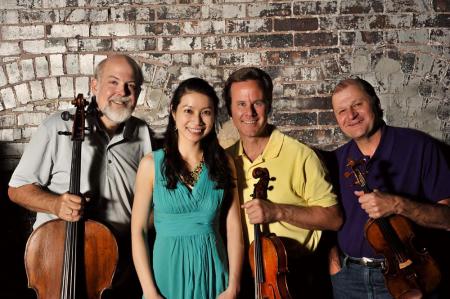 Amara Piano Quartet
From Pulitzer Prize-winning authors to poets, painters and talented musicians, the Bryan Cultural Series has been entertaining and educating the Outer Banks since their first event in 2013. And to kick off this year's slew of cultural happenings, they are bringing the Amara Piano Quartet to in Kitty Hawk. Described as a combination of innovation and tradition, the musicians are known for performing beloved classic music as well as new compositions. Sounds of a cello, viola, violin and — of course — the piano will fill All Saints Episcopal Church on Sunday, January 17 at 4 p.m. Tickets are $15.
The Slave Wrecks Project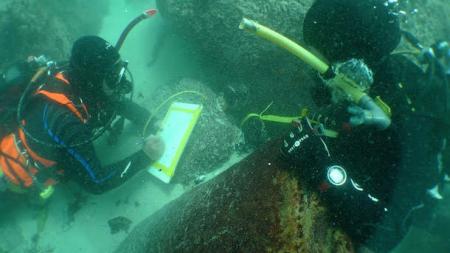 For those of you who haven't been to the UNC Coastal Studies Institute for a presentation, I seriously recommend it. This week, a free maritime heritage-themed lecture will explore various aspects of the slave trade from Africa and how it played a role in shaping our history. More than 590 slave vessels were shipwrecked in the 16th through 19th centuries and are presently in danger of being plundered for private gain. The purpose of The Slave Wrecks Project is both to use maritime archaeology to advance our understanding of the slave trade and to protect the sites of shipwrecked vessels. Maritime archaeologist, Jaco Boshoff, with the Iziko Museums of South Africa will be the speaker at this week's event, which takes place on Friday, January 15 at 6 p.m. All are welcome to attend!
Brides and grooms are getting excited for Outer Banks Wedding Weekend and the local nightlife is too. There is a ton of great music to be heard this weekend as well as a painting party and trivia night. Visit our Nightlife & Events page to plan your nights out at the beach.