Fishing is a lifestyle on the Outer Banks – and often a lifestyle that extends back through generations. There are the kids fishing on the piers after school and the surf fishermen hoping to catch their dinner close to shore. And then there are the fishermen who earn their living from the ocean, regularly setting a course for the Gulf Stream for days at a time. Many of our local anglers have fathers, grandfathers and great grandfathers who fished for a living too, and although the sport remains the same, much has changed in the industry over time.
There's celebrations of our watermen's heritage throughout the year – all of which I recommend – but the one I've got in mind is coming up fast this weekend, and it's a must see for both the fishing enthusiasts interested in history and the foodies who are craving local seafood prepared by some of the best chefs on the Outer Banks. There are all kinds of great tunes and games for the family too. In fact, I'd like to ask a serious question: Have you ever tossed a mullet?
Outer Banks Seafood Festival


Born as an extension of so many other great seafood and fishing events on the Outer Banks, the annual Outer Banks Seafood Festival is a renewed effort held to honor our island's fishing heritage. The festival aims to educate visitors and locals alike on the importance of the seafood industry on our economy. And of course, it is an opportunity for us all to taste the wide variety of seafood living in our waters and to see what the area's most talented chefs can do with it all. We're talking fish bites, seafood bisques, chowders, sashimi and oysters done every which way. There will be live bands playing all day long, activities for families (yes, the mullet toss is exactly what it sounds like), beer from local breweries and, no doubt, an incredible amount of seafood waiting to please our waiting palates. The Outer Banks Event Site overlooking the Albemarle Sound is where it's all happening, and let me tell you – this is one of my favorite venues on the Outer Banks. It was remodeled this year, so I know it will be looking good for the Seafood Fest.
Admission is just $3 – or free for children 12 and younger who come with a paying adult – and SeaBucks, the official currency of the event, are $1 apiece. All food and beverages at the festival must be purchased with SeaBucks, which are available online and during the festival. Check out the participating restaurants here; I see most of my favorites at a glance. The Outer Banks Seafood Festival is happening this Saturday, October 17 from 10:30 a.m. to 6 p.m., and it's going to be one really great time. See you there!
Wings Over Water Wildlife Festival
Like many young people on the Outer Banks, I have worked (and played) extensively in our outdoor world, and my experiences with our unique environment have led me to believe that our barrier islands – and surrounding mainland – are truly one of a kind. One of the premier wildlife festivals in the country, Wings Over Water takes place each fall across five counties and six national wildlife refuges in northeastern North Carolina. There is something for everyone in the six-day festival with more than 100 birding, paddling, photography, art and natural history tours and programs. Just a few examples of the experiences available are the Roanoke Island Night Kayak Paddle and the Composition in Nature Photography class.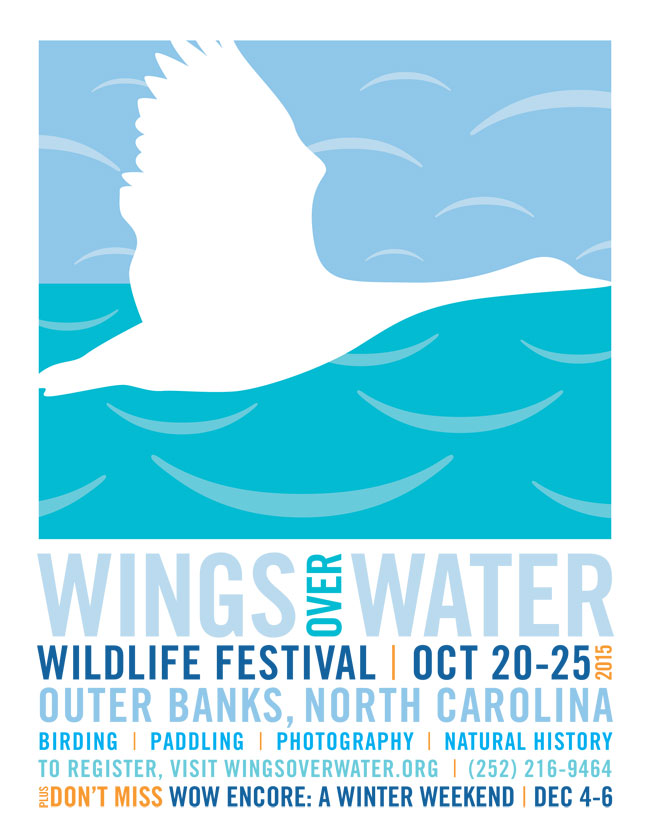 As part of the Atlantic Flyway, there are more than 400 species of birds that live in or migrate through our region. We also have a diverse population of reptiles, amphibians and mammals including the endangered red wolf. Participants come from all over the country to enjoy the incredible environment and variety of wildlife of northeastern North Carolina. The entire festival is a fundraising event for the Coastal Wildlife Refuge Society, a nonprofit that exists to support our national wildlife refuges. This year, Wings Over Water will take place from Tuesday, October 20 through Sunday, October 25; see the schedule of events here, and register for programs here.
Hatteras Village Island Art Show
One more reason I love the Outer Banks? We've got great art no matter what the season. Head on down to Hatteras this Friday, October 16 to see more than 20 local Outer Banks artists displaying their creations at the Hatteras Village Island Art Show. The free indoor and outdoor event will feature a wide array of artwork and crafts including woodworks, handmade soaps, glass art, hoolah hoops, jewelry and a whole lot more. There's going to be a raffle and the live, acoustic tunes of Waterhigh, a local band based on Hatteras Island. Admission to the show is 100 percent free; however, food and raffle ticket sales will benefit Hatteras Island Meals, so consider making a purchase to support this great nonprofit. The event runs from 10 a.m. to 5 p.m. at the Rodanthe-Waves-Salvo Community Center.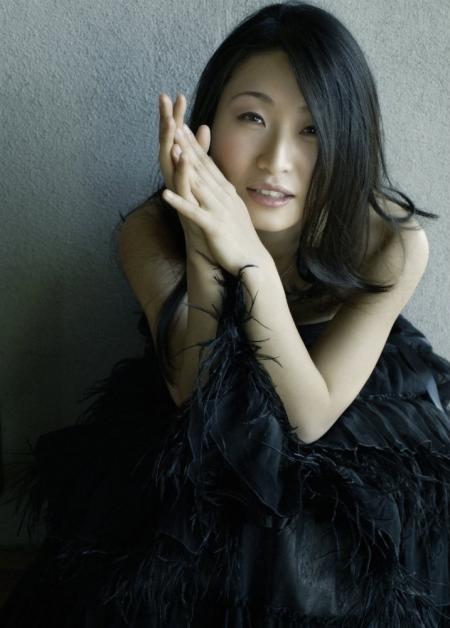 Outer Banks Patrons of the Arts Presents Soyeon Kate Lee
One of my personal favorites in the realm of piano performers, Soyeon Kate Lee will return to the Outer Banks tonight for an evening presented by the Outer Banks Patrons of the Arts. She's been described by the New York Times as a pianist with "a huge, richly varied sound, a lively imagination and a firm sense of style." And as a performance attendee myself, I can only add my praises. Lee has performed with orchestras and is the winner of many international solo piano competitions. After attending her show years ago in Kitty Hawk, I was inspired in my own music, and honestly, I'd recommend her performance to both fellow pianists and everyday music lovers. The event, in collaboration with the Don & Catherine Bryan Cultural Series, will be at the All Saints Episcopal Church this Friday, beginning at 7:30 p.m., and is free to the public. 
OBX Ride for Life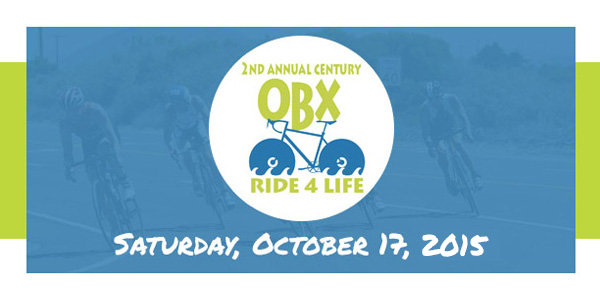 Spanning from ocean to sound and from one lighthouse to another, the 2nd Annual OBX Ride for Life is a cycling race offered in four distances – the greatest of which is the Century Ride at 100 miles. The rides begin and end at Tri Outer Banks Sports in Kill Devil Hills and wind through both Dare and Currituck counties. I'm a beach cruiser addict myself, but for those who participate, 100 miles must make you feel like you're on top of the world. And in a place with so much striking visual appeal (I'm biased), how could you turn this one down? The race will cap off at 200 riders, so cyclists should register right away. A $50 registration fee includes a t-shirt, after-ride meal and rest stops throughout the ride that will provide snacks and hydration. Proceeds from the event will be split between Autism Speaks and Outer Banks Woman's Club Bikes for Christmas. OBX Ride for Life will begin at 7 a.m. on Saturday, October 17.
There are some pretty cool nightlife happening this week including a happy hour painting party, a classic movie showing at a local bar and, of course, live local music onstage. Visit our Nightlife & Events page to see what's happening this week after dark. Also, keep an eye on the calendar for all of the upcoming events that are reschedules from this month and last. Those coastal storms really did a number on our event plans, but sunny skies have got us back at it again. It's fall on the Outer Banks, and we've got lots more to come.