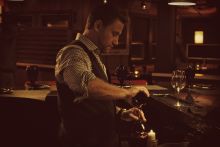 Wine is intimidating, I won't lie. How many of us have glanced at a wine menu and felt overwhelmed by the endless varieties, vintages, places of origin and more that influence what each drink tastes like? There's the fact that you'll likely pair said wine with food, and that opens a whole new realm of considerations. And, for the love of Lambrusco, don't even get me started on that whole swirl-sniff-sip process.…
With such a heady but mysterious culture behind the varieties, vintages, places of origin and more, in-depth knowledge about all of it entails extensive study and series of exams to achieve one of the four levels of Sommelier – Intro, Certified Sommelier, Advanced Sommelier and Master Sommelier (and there are only 229 of those in the world) – each level defined by increasing rigor and expertise.
Typically, Advanced Sommeliers are assets boasted by fine dining establishments in big cities … big cities and the Outer Banks, that is.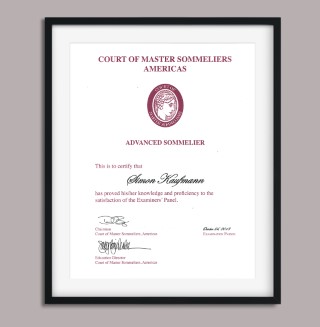 Simon Kaufmann, the bar manager at The Blue Point, is the only Advanced Sommelier on the Outer Banks and one of the few in North Carolina. In order to become an Advanced Sommelier, Certified Somms commit to an extensive study of wine theory, taste and service and pass three different exams (not including the two tests necessary to reach Certified status). They also prove they possess a killer intuition about what's in the bottle and who will be drinking it.
Only 10 percent of Certified Sommeliers pass the rigorous process on the first try (which involves three exams testing wine theory, blind tasting and service) to graduate to Advanced status. Simon is one of that 10 percent.      
Receiving the Advanced certification means that a sommelier has detailed training in the geography, grapes varietals, climate, soils, viticulture and producers of every wine region in the world. They also excel in the art of selecting, serving and selling wine. Understanding wine theory informs their ability to read bottle labels and determine a wine's flavor, complexity and complementing elements without even tasting the drink inside.
A sommelier with this level of expertise puts The Blue Point at an advantage. For 30 years the restaurant has served the Outer Banks as one of the finer-dining establishments, making it a destination for local and visiting foodies. They were known for their good wine selection too, but now they're bolstering their reputation as a destination for oenophiles too. The Blue Point is one of the top wine buyers in the state and having an Advanced Sommelier meet with distributors – knowing what's popular and recognizing wines with the potential to do well – enables the restaurant to cultivate an extensive and, as Simon calls it, "bulletproof" wine list. The list stays fresh with regular new additions, informed by Simon's knowledge of what varieties will be good that season and how to take a gamble.
What's the best way to solidify one's understanding of choosing and serving wine? According to Simon, "The best way to learn is to teach," and that's exactly what he's doing as he plans to sit for the Master Sommelier exam later this year.
He teaches through The Blue Point's Good Wine Club, a tasting series featuring different wine producing regions around the world. The tastings benefit everyone: Simon practices discussing the theory and significance behind wines to people previously unfamiliar with them. For attendees these are engaging gastronomical experiences to explore a place's – from New Zealand to the mountains in northern Italy – geography, climate, grapes and culture.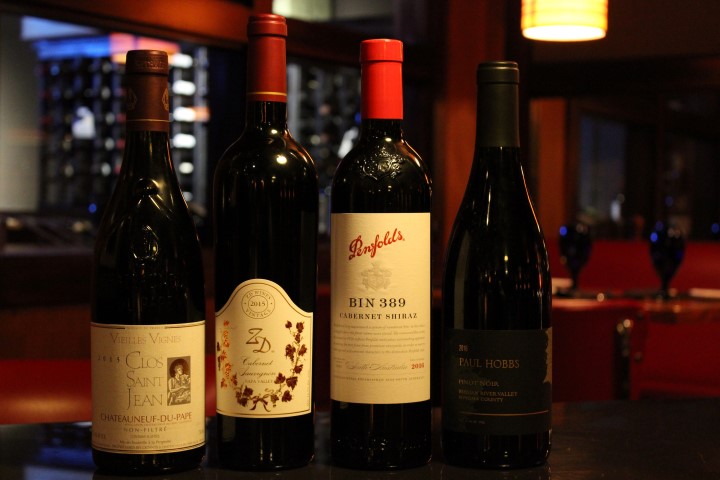 "It's almost like Oregon can do no wrong!" Simon enthused at 2019's first meeting of the Good Wine Club, and everyone in the room laughed. The tasting featured Oregon's Willamette Valley. A map of the region rested at each place on the table along with a list of the 10 wines to be tasted: riesling, chardonnay, pinot noirs, syrah. Simon dove into the various vineyards and soil types and annual climate patterns of Willamette, but it was not the highbrow, intimidating approach so often associated with wine. Conversation and laughter filled the room as we swirled, sniffed and sipped our wines with a new appreciation for the nuances in each aroma, taste and body. By the end of the tasting, attendees were in agreement: Oregon can do no wrong. 
Before leaving the tasting to finish the evening with dinner in the restaurant's dining room, the participants filled out order forms attached to the event's wine list, noting their favorite bottles and quantity they wanted. The Blue Point placed the orders with distributors – many of which are for hard-to-find wines – and people picked them up from the restaurant, oftentimes for better prices than those found at typical wine retailers.
A wine tasting led by the region's most accredited sommelier is the sort of cosmopolitan experience you expect in the big city. That said, it tastes all the better when paired with Duck's small-town sweetness. It's a Good Wine Club indeed. Simon plans to start leading tastings regularly at The Blue Point, and a few upcoming wine regions include Tuscany, Australia, New Zealand and Champagne. Updates on future events are found on the restaurant's reservations page and through social media.