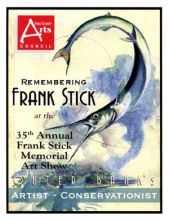 After a while you notice a certain pattern to Outer Banks life. First, Spring slowly blossoms and our season begins, gradually at first, with mostly weekend or daytrip visitors until warm days begin to occur more reliably. Then our Canadian friends show up to frolic in what, by any reasonable measure, is still a shockingly cold ocean! Then schools let out, vacations begin and the season is full on with nary a break for anyone until the end of August when school begins again and we Outer Bankers cast an increasingly suspicious eye toward the Atlantic and the storms brewing there.
And then, seemingly overnight, the season is done and even the locals largely retreat to attend to whatever went unaddressed during the frenzy of high season. The days get shorter...and grayer...and invariably there comes a period where for days on end the sky and ground achieve a dreary oneness and it seems the world you know drifts off into monochromatic oblivion just a few dozen paces from your immediate location.
And if you, like me, have had enough of all that, then treat yourself to a vibrant outpouring of color and creativity at the 35th Annual Frank Stick Memorial Art Show! On Saturday, Jan. 26, join local artists and art lovers in Nags Head as the venerable, yet still nimble flagship of the growing Outer Banks fleet of art events once again sails through mid-winter to its home port at Glenn Eure's Ghost Fleet Gallery. Named after Frank Stick, noted illustrator and painter, Outer Banks resident, entrepreneur and visionary, the show opens at 6 p.m. with a reception and awards ceremony.
With entries ranging from realistic to highly conceptual, this showcase of all original work includes sculpture, painting, drawing, fiber, pottery and mixed media. Always characterized by an eclectic mix of mediums, skills and creative visions, the works entered each year have mirrored the ever-increasing talent and diversity of the Outer Banks' burgeoning artist community. Even after 35 years, the Frank Stick Memorial Art Show is still the best place to enjoy an overview of the Outer Banks' many exceptional visual artists. It's rumored that a certain blog writer has entered a painting in this year's show. So come on out, sip some wine, make some conversation and give your eyes and spirit a break from that gray blanket of winter. Hope to see you there. The show runs through February 22.
The After Dark at All Saints educational program continues this week at All Saints Episcopal Church in Southern Shores. Among the classes that still had openings at press time were: Introduction to Reiki & Aromatherapy, Climate Change, Staying Out of the Doctor's Office, The Comfort of Mindful Touch, Tai Chi for Arthritis, Basic Carpentry and Home Repairs, Hands-only CPR and more.
Most classes are held Monday to Thursday and begin at 7 p.m. Registration is $20/class for adults; $10/class for participants younger than 18. Some classes require additional fees for supplies. There is no limit to the number of classes that can be taken. Pre-registration is required, and payment by cash or check is necessary to secure registration. Visit the All Saints website for the class catalog, a registration form, payment instructions and a list of classes already full. Call the office at (252) 261-6674 to ensure your desired classes are available. Proceeds from the After Dark program will support Food For Thought, Interfaith Community Outreach, the Community Care Clinic of Dare, Room in the Inn and several other Outer Banks service organizations.
Is your middle-schooler in need of something to do Friday night? Or maybe Mom and Dad are in need of their middle-schooler having something to do? Well, you're all in luck! The Dare County Youth Council is hosting One Sick Event, a supervised evening of games, food and drinks for middle school kids only, Friday, Jan. 25 at King Tut's Weiner Hut at Pirate's Quay Shoppes in Nags Head from 7 p.m. to 9 p.m. Admission is free, but kids should bring money for food, drinks and games. If 50 or more kids are in attendance, everyone will be entered into a drawing to win a brand new iPad Mini! Vans will be at Manteo Middle School and the Youth Center in Kill Devil Hills at 6:30 p.m. After the event kids will be returned to those locations where they should be picked up by a parent or guardian by 9:30 p.m. Check the Youth Council's Facebook page for additional info or cancellation due to inclement weather.
The North Carolina Aquarium can always be counted on to offer intriguing and educational activities satisfying a variety of interests for kids of all ages. Put on your arts and crafts hat and make some new friends at the Aquarium's Seaweed Marbling class Thursday, Jan. 24 from 2 p.m. to 4 p.m. This fun craft technique uses a seaweed extract to produce beautiful marbleized designs. Make your own unique assortment of papers with original colored swirls, and bring a T-shirt if you would like your own print to wear. For ages 6+; children aged 12 and younger must be accompanied by a paying adult. Admission is $18/person; $16.20 for NC Aquarium Members.
Ever wondered what aquatic animals do when night falls? The North Carolina Aquarium on Roanoke Island offers the opportunity to find out during its Lights Out at the Aquarium event Friday, Jan. 25 from 6 p.m. to 7:30 p.m. This enlightening after-hours guided tour will expand your knowledge of the animals and their usually unseen nighttime behaviors. Could you locate food, find a mate and avoid being eaten while in the dark? You'll have an opportunity to put your skills to the test to see if you could make it as a nocturnal animal! Admission is $10/person; $9 for NC Aquarium Members. For ages 8+; children aged 12 and younger must be accompanied by a paying adult.
As anyone who has seen their antics knows, the otters at the Aquarium seem to always have fun! Attend Happy Otter Hour on Saturday, Jan. 26 form 2 p.m. to 3:30 p.m. and learn about otter behavior and biology as you design an enrichment toy to be shared with these playful animals. Participants can savor a true otter snack before seeing the otters enjoy their own treats and their newly designed toys. The program will conclude with a glance behind the river otter exhibit. For ages 6+; children 12 and younger must be accompanied by a paying adult. Admission is $15/person; $13.50 for NC Aquarium Members. Pre-registration is required.
The Aquarium's Build a Basket class on Monday, Jan. 28 from 1 p.m. to 4 p.m. provides attendees the opportunity to create a handmade basket from natural materials perfect for either decorative or practical use. Participants should bring a pocketknife and an old towel; all other materials will be provided. For ages 16+. Admission is $15/person; $13.50 for NC Aquarium Members.
As part of its 2013 Piano Concert Series the Whalehead Club at Currituck Heritage Park in Corolla will host the Piano Performance Team from Durham for two performances Sunday, Jan. 27. The first performance will run from 1:30 p.m. to 3 p.m. and admission is $20; the second performance will run from 5 p.m. to 6:30 p.m. and admission is $25. Each performance includes an intermission. Seating is limited so please contact Jenn at events@whaleheadclub.com for additional information or to purchase tickets.
The Piano Performance Team offers performing experience to young pianists, provides enriching and exciting arts educational programs for young audiences and also performs frequent service programs at retirement communities. This year's team includes five young men and women ranging from 9 to 17 years of age. Each team member travels with about eight memorized pieces. Director Terry Correia designs a different program for each concert.

This week you have a chance to win a $50 gift certificate to ARTspace Gallery and a $35 Gift certificate to Basnight's Lone Cedar Cafe!
For more information about ARTspace, check out their website.
For more information about Basnight's Lone Cedar Cafe, check out their website.
Last Week's Winner
Congratulations to Cheryl DiLoreto‎!!!

You won two on-the-go pedicures and mimosa at Aqua Spa & a $35 Gift certificate to Barr-ee Station!