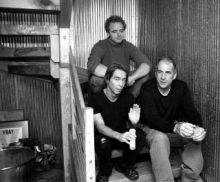 "Gratitude unlocks the fullness of life. It turns what we have into enough, and more. It turns denial into acceptance, chaos to order, confusion to clarity. It can turn a meal into a feast, a house into a home, a stranger into a friend. Gratitude makes sense of our past, brings peace for today, and creates a vision for tomorrow."
That's a quote by Melody Beattie, and it comes to us today from my friend Janice Lane (thanks Janice!), who posted it on Facebook yesterday. * It's an appropriate quote considering it's almost Thanksgiving, the day of gratitude and thankfulness. But why wait for Thursday? I try to practice gratitude, thankfulness and appreciation every day. * OK, I'm human, some days I forget, but the days that I remember to deliberately appreciate everything I so happy and contented, and it's really a simple practice...
Here's a new feel-good Thanksgiving appreciation tradition I read about recently (can't remember where but I imagine it was Pinterest): On the Thanksgiving table, give each guest a large, mostly blank place card. As people are milling about before dinner, have each person write on the others' cards something that they love or appreciate about each person. * We'll be doing that one...
I get to stay on the Outer Banks for Thanksgiving! Not that I mind going off-island for holidays, but I always do feel more appreciative of life when I'm within sight of the water. (Need to work on the "inland gratitude" practice.). I'm also glad about that because there is so much fun stuff going on here this week. Read on...
Let's start with Turkey Day. There are three 5Ks going on around town. The ones in Duck and Nags Head are full, but there is still room in the GO FAR Turkey Trot in Southern Shores. They also need volunteers for that event if you've got some time. This event benefits the GO FAR running program in the local schools. Your entry fee or donated time will help a child who can't afford to participate in this healthy activity. Give thanks this Thanksgiving by helping fight childhood obesity in Dare County! Register now at www.fsseries.com or go to www.obxgofar.com. * I'll be running the Nags Head Gobbler 5K with my 7-year-old. It's funny how kids think that running means all out or nothing. I've got to try rein him in a little bit, but I'll be feeling super thankful that my little boy wants to run with me -- and that we both can get up and go for a run whenever we feel like it!!...
Are you cooking your Thanksgiving dinner or going out? I never heard of going out to eat on Thanksgiving until I moved to the Outer Banks, but it's a perfectly acceptable practice here. Dozens of Outer Banks restaurants do the cooking for you. Check our By Day and By Night listings for listings of some of the restaurants that are offering Thanksgiving buffets or specials. It's surprisingly inexpensive to eat your turkey and stuffing - or your rockfish and oysters and grits - in a local restaurant...
And, then, when you wake up on Friday will you burn off your Thanksgiving calories by lugging shopping bags around? Or will you exercise it off? The Outer Banks Family YMCA is having its annual Turkey Burn event with special exercise classes all morning long. Outer Banks Sports Club also has a special exercise event with the inspiring Amber and Brett. * If you're shopping, there are deals to be had all over town. You don't need to leave the Outer Banks. Everything you need is right here. Check out our By Day listings for some of the big sales, but know that any store that is open on Friday is going to have some kind of deal for you. * Me, I'm not much for shopping with the masses, so I think I'll take the family for a nice long walk in Nags Head Woods or maybe down to Pea Island to see the tundra swans and then do some of this other stuff. It looks the weather is going to be sunny and around the 60s through the weekend...
There are a couple of craft shows this weekend. The Outer Banks Woman's Club Christmas Craft Show is Friday and Saturday at the Baum Center in KDH. * The Hatteras Island Arts and Craft Guild Show is at Cape Hatteras Secondary School in Buxton on Friday and Saturday...
Island Farm is celebrating the season with a program called Island Foodways. On Friday and Saturday from 10 a.m. to 4 p.m. head to the farm to experience how island folk prepared for the coming winter in the 1850s. Enjoy ox-drawn wagon rides, hearth cooking, food preservation, corn shucking and more. Bring a nonperishable food item for the Roanoke Island Food Pantry and get $1 off admission. Call (252) 473-6500...
On Friday night, the Manteo High School football team is playing in the Class 1A East Region Championship against Jones Sr. High School. The game is at home, in Manteo at 7:30pm. This is a big deal. If Manteo wins, they go to the state championship in Raleigh. Come out and support these local players! If you can't come, listen to the game on ESPN Radio 97.1 or Classic Hits 92.3...
On Ocracoke on Friday night, there's an Ocrafolk Festival Benefit Concert. Molasses Creek and many regular island performers will play at 7:30 p.m. at the Ocracoke Community Center. Tix are $15 for adults and $7 for kids. Go to www.ocracokealive.org...
Jennette's Pier is holding its first Redfish Saturday fishing tournament on Saturday from 8 a.m. to noon. Anglers' registration is only $15, and trophies will be awarded. Everyone who registers gets a Tanger Outlet Center coupon book (yes, you can hand it off to the shopper in the family). During the tournament, the pier is also offering a Marine Camp for kids for just $15. You must register for the camp by Wed., Nov. 23. Call (252) 255-1501 ext. 20...
The Outer Banks Home Services Expo is Saturday at First Flight High School from 10 a.m. to 6 p.m. Go out and meet the people who provide home services on the Outer Banks...
Santa will be visiting Chicamacomico Life-Saving Station in Rodanthe on Saturday from 1 to 3 p.m. The site will be open from 11 a.m. to 4 p.m., and it's the last chance you'll have to visit the site until next year. It's free if you bring a donation to the food pantry. They're having a sale in the gift shop too. Call (252) 987-1552...
Kitty Hawk Kites' popular Kites with Lights event is Saturday atop Jockey's Ridge State Park. You go up at night, and watch the sky fill up with lighted kites. It's really fun. The kites go up about 3 p.m. and stay up until about 6 p.m. (Hint: you have to be on the dune to appreciate this show. It's just not that great from a distance.) Stop by the Kitty Hawk Kites store before your climb for cider and cookies and to see Santa. Call (252) 441-4124...
Roanoke Island Festival Park has a fun Christmas music event on Saturday and Sunday: The Old Time Ensemble from the School of Music at UNC-Greensboro. The Saturday show is at 7:30 p.m. The Sunday show is at 2 p.m. There will be fiddle playing, banjo picking, accordion squeezing, washboard strumming and singing. Tickets are $10 adults and $5 for ages 12 and younger and can be purchased in the RIFP Visitors Center prior to the event or the time of the performance. Call (252) 475-1500...
Nightlife people, this is a great weekend for you. Tim Reynolds/TR3 is playing at Kelly's on Saturday night. Better see about getting tickets for that one early. Southern Culture on the Skids is playing Port O' Call on Friday and Saturday. Big Daddy Love is rocking the Brewing Station on Saturday. The Comedy Club of the Outer Banks is back with Andy Hendrickson on Friday and Saturday nights at the Ramada Plaza in KDH. Call (252) 207-9950. * There are a lot more live music gigs around town. Look at our By Night listings...
There's probably a bunch of stuff to do on Sunday, too, but I don't think I'll tell you about it. You're going to need Sunday as a day of rest to get ready for work or school on Monday. * So I'll sign off by saying let's all be grateful that we're here on the OBX where the fun never ends and the beauty is endless and the people are generous and the breezes are always blowing and...