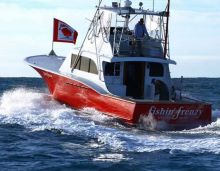 It's already August. When did that happen? Part of me is sad to see summer flying by. Another part, however, is pumped. August on the Outer Banks means the return of awesome annual events. With fishing tournaments, surfing competitions, final hurrahs before the school years starts, the wholesome activities draw out talented folks, promote a local sense of community and take advantage of the long, warm days before fall sinks in (45 days 'til the autumnal equinox, guys … not that I'm counting). Over the next week on the Outer Banks, you'll find all of these activities and then some. When it comes to signature August events on the beach, it doesn't get much more consolidated than this! So wax down your surfboard, ready your rods, break out your buccaneer alter ego and make your way to these events.
One of the country's premier fishing tournaments swims back to the Outer Banks next week. Monday, August 12, kicks off the 36th Pirate's Cove Billfish Tournament. The actual fishing occurs on Tuesday through Friday and it concludes with an awards celebration on Friday evening. Days are spent on the water, but back at the Pirate's Cove Marina on Roanoke Island, it's a week of tournament festivities, complete with food, activities and swag from sponsors, live music and other entertainment to delight crews and their families. Join the fun by registering your team online or spectate by watching the live webcast during the event.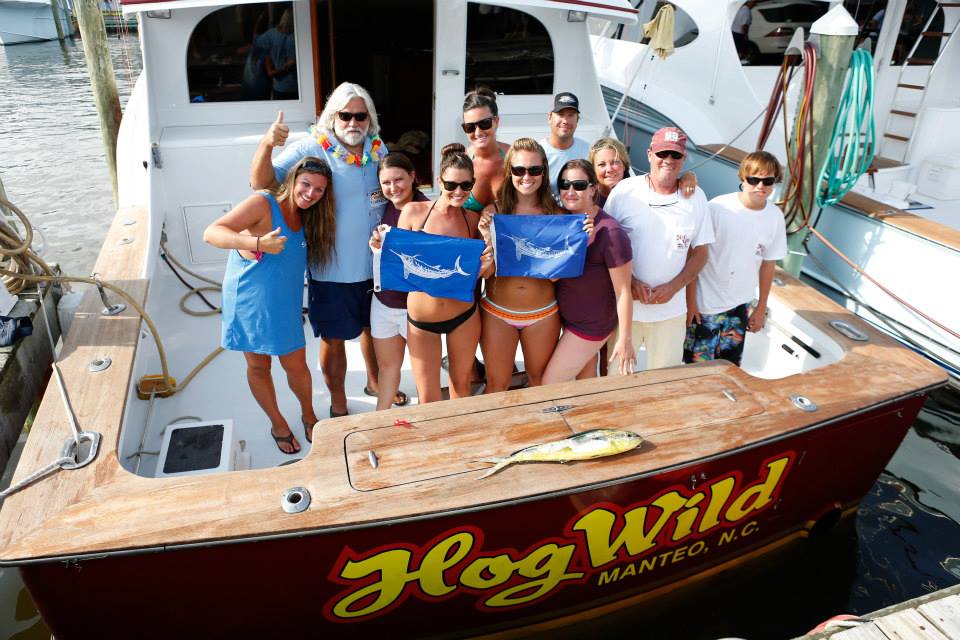 Photo credits to Pirate's Cove Marina
Each year's Billfish Tournament is accompanied by the preceding Alice Kelly Billfish Tournament. This fishing tournament on Sunday, August 11, also held at Pirate's Cove, welcomes female anglers who participate in memory of Alice Kelly, a local who passed away after battling breast cancer. The fun rolls out on Saturday evening with crew registration and a cookout party at the marina. The next morning, women vie for the best catch before returning to the marina for an evening awards ceremony, dinner and dancing. Locals love supporting and participating in this event because of its philanthropic focus: Event and registration proceeds benefit the Outer Banks Cancer Support Group.
To see more meshing of philanthropy and aquatic activities, check out Surfing for Autism at Jennette's Pier in Nags Head on Saturday, August 10, from 9 a.m. to 1 p.m. This annual event gives children with autism expert surf instruction and the opportunity to practice and compete with other kids. Local surfers volunteer to teach and cheer on participants, sharing surfing basics and tricks with them.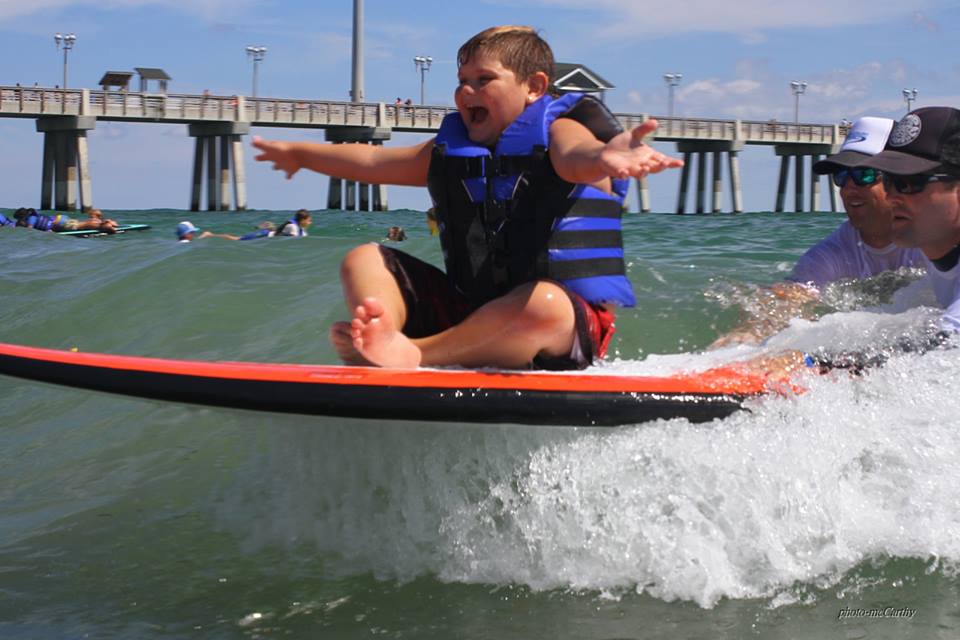 Photo credits to Surfing for Autism.
Both participants and their families take advantage of the fun at Surfing for Autism. There's a family meet-and-greet dinner on Friday evening where kids can meet the surfers, and following that the siblings of participants can take fishing lessons and practice fishing off Jennette's Pier. Saturday's event closes with a family luncheon. For more information about registering as a participant or volunteer or for a complete event schedule, check out the website.
I had an encounter – a sighting rather – at a local store this past weekend. It was the store's back-to-school section, occupied by defeated and depressed-looking families. My condolences. Ignore the back-to-school blues a bit longer with the annual Outer Banks Pirate Festival on Tuesday, August 13, and Wednesday, August 14, at Kitty Hawk Kites in Nags Head. From 10 a.m. to 4 pm. each day, pirates camp out at Jockey's Ridge Crossing, giving demos of old-fashioned cooking, medical and blacksmithing practices and leading lessons in Scallywag School. This festival offers scallywags, both young and old, the opportunity to embrace (and perfect) their swashbuckling ways one last time before returning to school. This festival is free to all; however, anyone interested in Scallywag School should register online in advance.

Photo credits to Kitty Hawk Kites
---
Believe it or not, these major events just scratch the surface of everything happening on the Outer Banks. Check out everything going in the events and activities listed on the Daytime Events page. There are also art shows in Manteo, 5Ks in Historic Corolla and lifesaving station demos. In the evenings, you'll find endless options for live music at the restaurants and bars, dance parties and outdoor movie screenings included on the Nightlife calendar.