These are interesting times, right? Now more than ever, let's know that we Outer Bankers are all in this together. What happens to one almost surely is happening to others too.
We here at OneBoat and Outer Banks This Week will be shifting our typical blog post telling locals and visitors what's happening around the area to a blog that helps keep everyone informed about details on COVID-19. We will update as news happens and give you information on which restaurants are doing take-out, how retail shops are adapting and more.
Stay tuned. Stay safe. Stay calm. This, too, shall pass.
COVID-19 Update from Outer Banks Hospital
Updated March 18, 2020
According to the Center for Disease Control, the virus that causes COVID-19 poses a low risk to make people seriously ill. However, should a case appear in eastern North Carolina, the Outer Banks Hospital is prepared.
Their COVID-19 hotline operated by Vidant Health takes calls daily between 8 a.m. and 8 p.m. If you think you have COVID-19, call the hospital at (252) 475-5008. Over the phone, their doctors can screen your symptoms to see if they fit those of the virus. Additionally, they can provide virtual screenings through the VidantNow smartphone app.
Calling ahead lets the hospital staff prepare for your visit, including taking steps to protect current patients. Don't just show up to a primary care center – only the Urgent Care centers and Emergency Room have the facilities to provide testing for COVID-19. If you have a cough or flu-like symptoms, the hospital requests that you wear a mask when you visit.
In the meantime, Outer Banks Hospital urges everyone to adopt the CDC's recommendations to keep the number of COVID-19 cases low. Practice social distancing. Wash your hands for 20 seconds. Don't touch your face. Cover coughs and sneezes with a tissue and the crook of your arm (and wash hands afterward). If you're sick, don't go out.   
For more information about Outer Banks Hospital's response to COVID-19, get your questions answered here. Now go wash your hands.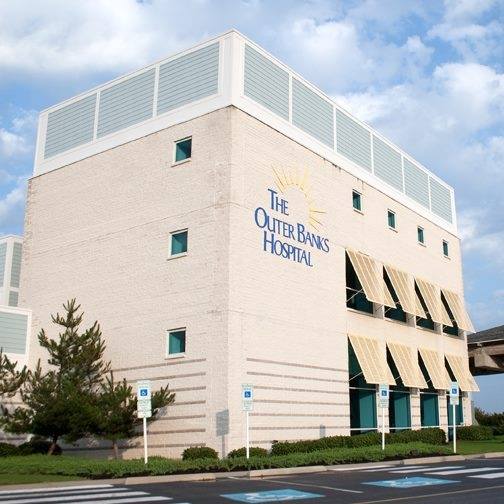 5 Things to Know about COVID-19 on the Outer Banks
Updated March 17, 2020
1. Dare County has restricted visitor access beginning Tuesday, March 17, at 2 p.m. Checkpoints will be established at entry points to Dare County, and no visitors will be allowed access. Permanent residents, non-resident property owners and non-resident employees of Dare County businesses may review re-entry guidelines here. 
2. As of March 17, there were currently no confirmed cases of coronavirus in Dare County. The Outer Banks Hospital requests anyone who thinks they have coronavirus should call before coming in. A hospital representative can screen you over the phone and prepare for your arrival. Additionally, you can be screened by a doctor over a phone or video by using VidantNow.
3. Dare County declared a State of Emergency on March 16, 2020. This bans all gatherings of 10-plus people, excluding business operations. 
4. All Dare County schools are closed at least until March 31, and online classes will begin March 23. Schools will be open to serve free breakfast and lunch to students, Monday through Friday, starting March 17. Find more information for Dare County students and meal assistance programs here.
5. Effective Tuesday, March 17, at 5 p.m., Governor Roy Cooper's state mandate orders all restaurants and bars to close dine-in service. Delivery and take-out options are still allowed. Stay tuned to Outer Banks This Week for regular updates.
Practice social distance without getting cabin fever by taking advantage of the Outer Banks' beautiful outdoor environments: Get outside – hike through Nags Head Woods Nature Preserve or go for a walk on the beach. Kayak in the sound or fish in the waters. Pick up take-out from your favorite restaurant and treat yourself to a picnic. Wash your hands, call your parents. We're all in this together.