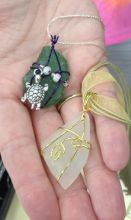 Here it is: The last week of July. I don't know about you, but I begin each summer with the goal of perfecting (or at least developing) new skills. There's more time in the summer and more opportunities to try new activities. It's a great chance for some personal growth. Do you do the same? As July turns into August, it's time to evaluate how our skill set is maturing – maybe you've had adequate time to dedicate to developing that new skill that you've always wanted to have or maybe you're trying to pick one to focus on. This week on the Outer Banks, there's a myriad of happenings, including two of the area's annual events, that let you show off your existing skills or nourish new ones. Whether it's putting your fishing abilities to the test or trying your hand at jewelry making, you can finish the week proud of your new accomplishments.
13th Annual Carolina Boat Builders Tournament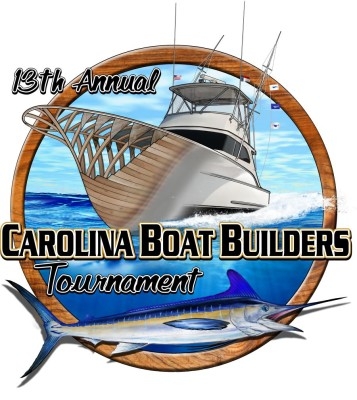 Fishing is quite a popular activity on the Outer Banks and appeals to people of all skill levels, whether they're experienced captains or amateur anglers. This three-day Outer Banks event invites fishermen of all skills and levels to compete for the best catch in the Outer Banks. We consider the annual Carolina Boat Builders Tournament as one of the more relaxed fishing tournaments, thanks to the one lay day each team is given. This provides teams the opportunity to mingle with their fellow mates and captains and swap fishing stories. The event opens on Wednesday at the Pirate's Cove Marina, where teams register themselves followed by cocktails and hors d'oeuvres for the participants. The night closes with a captains' meeting. For Thursday and Friday, get an early start by casting your lines at 8:30, and spend the day trying to hook the best catch until 3 p.m., when it's time to remove your lines. Return to the marina by 6:30 p.m. for cocktails, hors d'oeuvres and socializing. The tournament ends on Saturday — the participants' last chance to wet a line before the awards banquet in the evening. There are four levels and awards categories, each featuring a monetary prize. If this event has hooked your attention, check out the registration information on its website.
Annual One-Design Regatta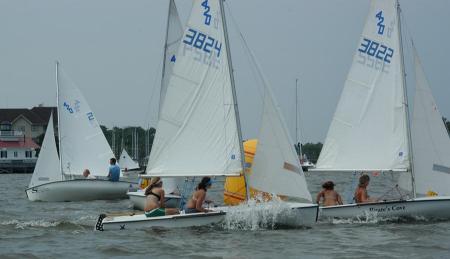 Some people board boats because they're fishermen, others because they're boaters. Those who like the scaly, fishy creatures already got their chance this week, and now it's time for those who love rigging the sail, steering the rudder and tacking this way and that to get an event of their own. The Annual One-Design Regatta is held this Thursday at the Roanoke Island Maritime Museum on downtown Manteo's waterfront and is open to all Optimist, 420's, Sunfish and Topaz competitors. Registration starts at 10 a.m. and is followed by a skippers meeting at 11 a.m. After everything is settled, the first race sets sail at noon and continues for as many races as possible. Awards will be given to the top three finishers in each class. If you're ready to show off your skills on the water, grab your mate and head over to Manteo.
Get Crafty at Studio 12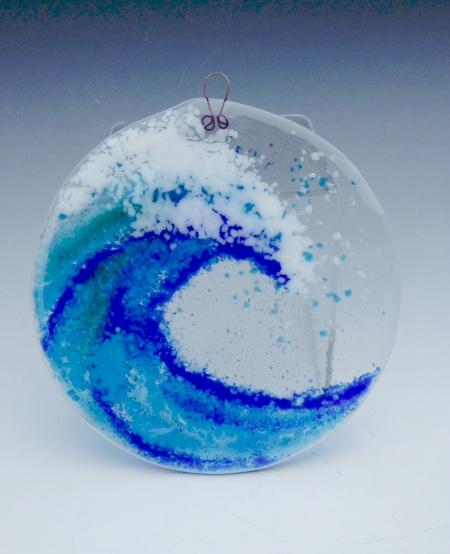 With the expansive stretch of blue ocean and thickets of maritime forests, inspiration is all around the Outer Banks. If the area's beauty is your muse, channel your creative energy into works of art at Studio 12 in Avon. On Wednesdays you can partake in their Glass Fusion Sun Catcher workshop. You'll learn about putting glass together that can be kiln fired into an ornament that'll catch radiant sunbeams once you place it in your window.
If you're unable to make to the Wednesday's Glass Fusion Sun Catcher workshop or still have the artistic bug later in the week, Studio 12 offers sea glass jewelry making on Friday mornings. Bring the sea glass you've collected from morning strolls on the beach or use pieces the studio supplies. You'll learn how to wrap sea glass so that you end up with two pendants to take home with you. Both classes start at 10 a.m. and cost $39 to attend. If either piques your interest, preregister ahead of time to make sure you'll have a spot in the class, (252) 995-7899.
Karaoke at Uncle Ike's Sandbar & Grill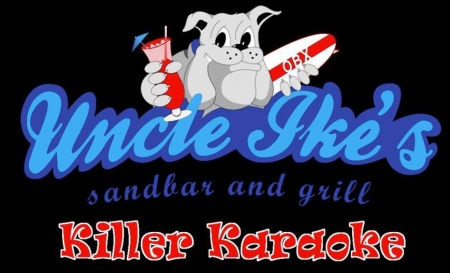 Live music in the Outer Banks is plentiful and good entertainment. After listening to the talents of local bands and musicians, it's hard not to be inspired. That's why Uncle Ike's Sandbar & Grill in Corolla invites you to showcase your talents with karaoke on Tuesday night. Like so many restaurants on the Outer Banks, Uncle Ike's loves bringing live entertainment to its patrons, but it gives them the chance to stand in the spotlight too. Grab a friend or storm the stage solo and prepare to belt out classic hits. This event starts at 10 p.m. and is open to those ages 21 and older.
Poker at Kelly's Restaurant and Tavern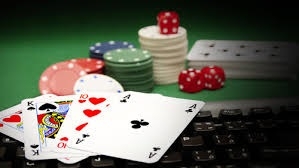 Are you feeling lucky? Or do you have a natural knack for cards. If either applies to you, pay Kelly's Restaurant and Tavern in Nags Head a visit on Monday evening where they're having Poker Night. Go with your friends or go wearing your lucky t-shirt. Maybe you'll win, maybe not, but you'll have fun in the company of friendly competition and delicious food and drinks. The poker table opens at 7 p.m. as do the pool tables. If you decide to stick around, you'll even hear the DJ's lively music start around 10 p.m. This event is open to those ages 18 and older and is free to attend.
Molasses Creek in Concert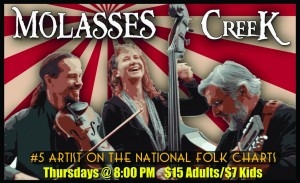 Come on out to Ocracoke's Deepwater Theater and Music Hall for one of Eastern North Carolina's premier folk bands. This Outer Banks event is less about developing new skills and more about appreciating those of others. Molasses Creek has had an active role in both the local and national music scene for a number of years. On Thursdays this summer, they bring their talents to their home, Ocracoke Island, where they formed the band that celebrates the small town's coastal culture. Seeing Molasses Creek perform live is an experience. Their instruments and vocals carry emotion and talent, but the band's quirky and laidback stage presence makes them relatable to their audiences. You can tell they're having a great time and you will too. Molasses Creek knows how to please an audience – they've recorded 15 albums and topped the National Folk Radio DJ charts in 2012 and 2014. This week's concert starts at 8 p.m., and tickets are $15 for adults and $7 for children
---
After trying any of these events, you can feel proud knowing that you attempted something new or took a chance on showing off your abilities. If you're looking for other fun activities, like yoga or theater performances, to enjoy this week, check out our Daytime Events listing. Evening entertainment, like what live bands are playing where, can be found on our Nightlife listing.