The holidays are upon us! This week we bounce between feasting and gift swapping and cooking and entertaining and everything else your holidays hold. It's all merry and bright, but we can still admit that even the coziest of houses may feel a bit cramped after days on end with our loved ones. When politics edge into the conversation, your dad asks about your five-year plan or Aunt Edna shows up with a batch of her dreaded holiday punch, take it as a sign – it's time to get out of the house and find a few diversions. And on the Outer Banks, thankfully, you never have to go too far to find them. Check out a few of our favorite ways to get out of the house and entertain your crew – or just yourself.
Shop 'til You Drop
Black Friday gets all the attention, but shopaholics rejoice the major shopping sales that follow the days after Christmas. Whether you have new gift cards burning a hole in your pocket, gifts to exchange or still need to find post-Christmas presents, there's no better time to get out of the house for a bit when there are sales and deals to score. Enjoy 50 percent off all merchandise (except sea glass jewelry and carved-wooden pieces) at The Island Shop Boutique in Manteo. In preparation for their upcoming move to a new location in 2020, this sweet boutique needs your help cleaning out its inventory before the year's end. Farther north on the beach, Lady Victorian in Duck holds their Shop and Pop balloon sale throughout the women's apparel shop. Find an item you like, pop the balloon and see the savings that await inside, ranging anywhere between 15 to 40 percent off! The sale continues until January 4.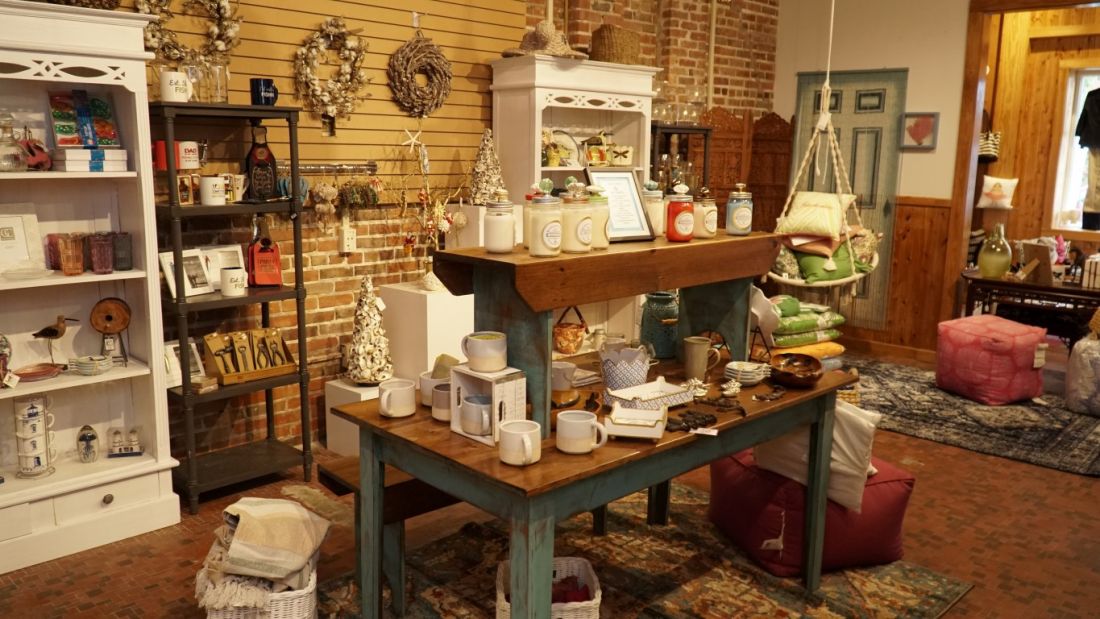 Photo credits to The Island Shop Boutique
Get Out …
Of the house, that is! The upcoming days' forecast for cool weather and sunshine looks perfect for stretching your legs and savoring the fresh air. Round up the crew or enjoy a few moments to yourself. Go for a walk through the maritime forest in Nags Head Woods Nature Preserve. Search for sea glass along the beach of Cape Hatteras National Seashore. Take a hike in Jockey's Ridge State Park. And bonus points to those who do this last one on January 1 – in their celebration of the New Year, the state park offers a First Day Hike in which a park ranger or knowledgeable volunteer guides you around the dune's environment, pointing out distinctive species of wildlife and their habitats along the way. Meet at the Visitors Center at 10 a.m.  
Parents' Night Out
In the midst of kids' winter break, many parents are going to be ready for a break from the nights of watching Disney movies. When you start sensing that the parents in your household are in need of a little me-time, treat them to a parents' day or night out around town. Offer to take the kids for the evening – or put the oldest child in charge if any they're of babysitting age – and let the folks hit the town. Point them toward your must-try restaurants and cool local breweries or give them the rundown for the nightly live music scene. There are themed tapas and trivia nights held weekly on Thursdays at the Outer Banks Brewing Station in Kill Devil Hills (trivia starts at 10 p.m.). On Friday evenings in Duck, Sweet T's offers weekly wine tastings for just $7 per person. Sip their featured selection and discover a new bottle to toast the New Year. For live music in an environment that's both scenic and serene, head to Currituck's mainland. There, music lovers or oenophiles revel in Friday Night Live at Sanctuary Vineyards, where the winery features local and regional musicians each Friday from 5:30 to 8 p.m. If you want to make your parents' night out feel extra thoughtful, plan a picnic dinner for them to enjoy alongside the wines and tunes! For additional events in the works, check out the Nightlife calendar.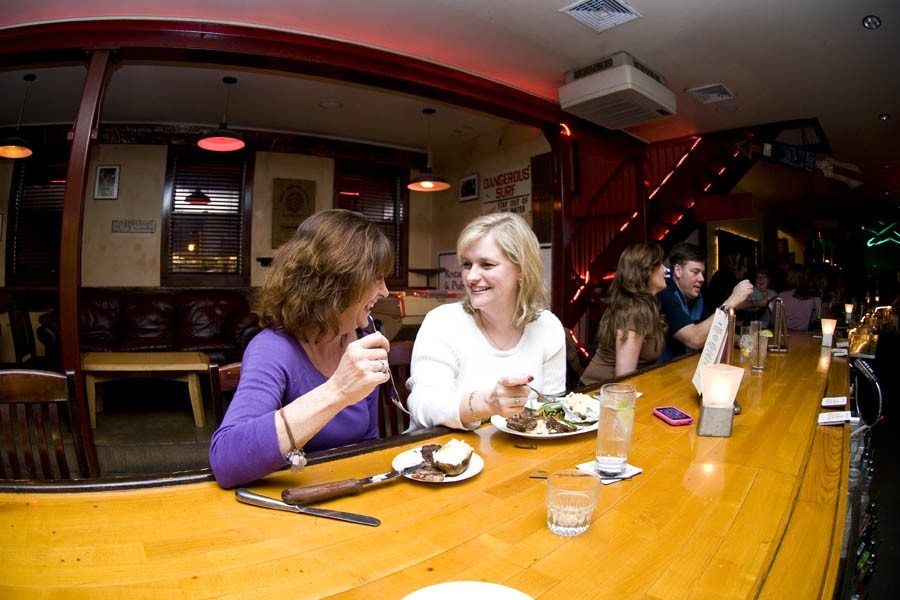 Leave the older cousins in charge tonight and enjoy a parents' night out at Outer Banks Brewing Station.
---
What are some of your go-to ways to entertain visiting loved ones during the holidays? Maybe you all see the latest releases at the movie theater, or perhaps you pool everyone's different realms of knowledge to create an undefeatable trivia team for trivia nights at New York Pizza Pub, Poor Richard's Sandwich Shop and Lost Colony Brewery, in addition to the aforementioned Brewing Station. Share your favorite family-holiday activities with us in the comments section below. For more events happening around the beach, find art exhibits, workshops and more in our Daytime Events calendar.