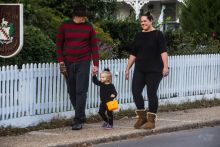 With less than a week left until Halloween, the Outer Banks is cooking up events and activities that are sure to deliver scares, delights, tricks and treats. What's everyone dressing up as? I've spent weeks planning out my costume, just waiting to dive into the festive happenings and activities about to take over the Outer Banks. This week's blog is about how you can create the ultimate Outer Banks Hallo-week as you get into the spooky spirit for October 31. Read on … if you dare.
Let's be honest, most of us won't have a chance to acknowledge Halloween's nearness until this weekend. If you have and already have your costume decided and assembled, you can join the other overachievers at the Sandtrap Tavern's Cocktails and Costume Party this Friday, October 26. Check out everyone's costumes and show off your dance moves to live music. Enjoy the festive food and drinks on special. This event is from 6 to 9 p.m.
For those of us who feel like October flew by in a whirlwind, use Friday, October 26, to relax with a little light entertainment. Theater going is the best choice. You can catch the final night of the Halloween International Film Festival at the R/C Movies 10. Film screenings start at 1 p.m., and you'll see the thrilling stories and cinematics unfold at this annual event featuring selections of the year's best indie horror films. The films are followed with panel discussions and cast member meet and greets in the evening. If indie arts aren't your thing, practice your Time Warp at the Theatre of Dare's fall production, The Rocky Horror Show. This theater production of the cult classic film runs performances on Friday, October 26, and Saturday, October 27, at 7:30 p.m. and Sunday, October 28, at 2 p.m. at the Lost Colony Sound Stage.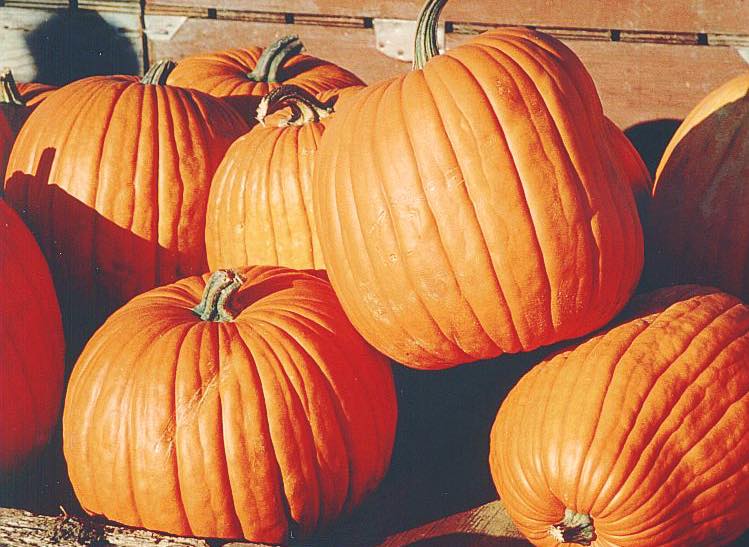 Hopefully Friday night's films and theatrics inspire you to start your Halloween preparations on Saturday, October 27. Jack-o-lanterns should be a top priority on your list, and that requires finding the most sincere pumpkin. Pumpkin Patch Saturday at Island Farm lets families search for and select the perfect pumpkins for everyone. Those who arrive in costume will receive a special surprise. Harvest Hay Day is also happening just down the road at The Elizabethan Gardens. This annual event happens on the final Saturday before Halloween, and brings family-friendly, fall-themed fun to The Elizabethan Gardens. There are hayrides, a hay bale maze and carnival activities like crafts, face painting, a bake sale, scarecrow stuffing, a bonfire and more. It's an excellent way to procure more Halloween goodies in addition to your carving pumpkin.
Photo: Harvest Hay Day, The Elizabethan Gardens, Facebook
(And don't forget to reward your successful Saturday. Swing by OBX Brewtag at the Soundside Event Site in Nags Head after you finish up on Roanoke Island. Kegs careening across the sky and a refreshing brew in your hand are the perfect combo to toast the day's productivity. OBX Brewtag happens from 12 to 6 p.m. on Saturday, October 27.)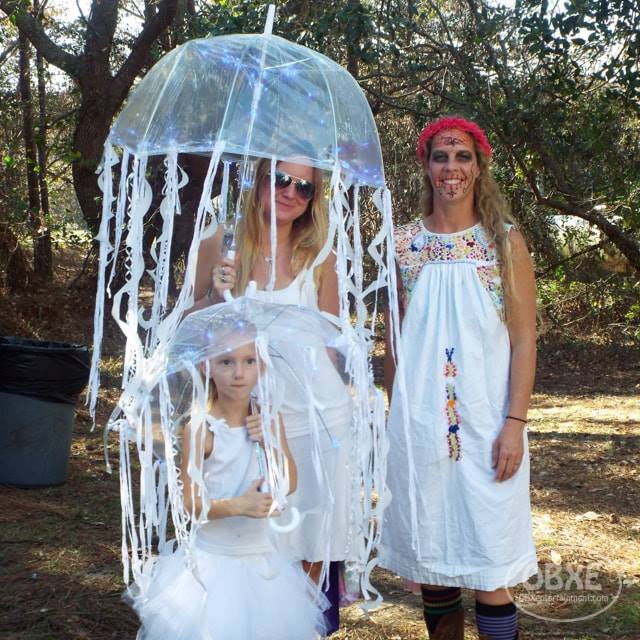 Maybe sometime within the hustle and bustle, you got your Halloween costume together. Bravo. Don your fake mustache or witch's hat and head over to the Outer Banks Halloween Parade of Costumes at Aviation Park in Kill Devil Hills this Sunday, October 28, starting at 2 p.m. This short, walking parade and trick-or-treat event invites local businesses and Halloween lovers of every age to show off their creative costumes. Children can trick-or-treat at vendors and booths set up by representatives from local businesses. Afterwards, everyone is welcome to join the parade procession. All are encouraged to come in costume.
Photo: Halloween Parade of Costumes, Facebook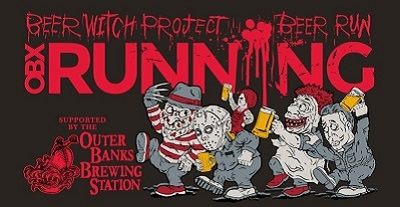 For a different sort of procession, opt for a run over a walk with the Outer Banks Brewing Station's Beer Witch Project. This Halloween-themed beer or margarita mile invites you to run, drink and party all in your costume on Tuesday, October 30, from 7 to 10 p.m. Runs are ¼ mile long and drinks are 10 oz. After you finish the race, join the ghouls and ghosts in the Brewing Station's backyard for the after party. Prizes are awarded to the fastest male and female runners, to those with the scariest costume and those with the most creative costume. There's limited space at this event so be sure you register in advance.
This brings us to Halloween night. Trick-or-treating is the go-to for families; however, if your neighborhood isn't conducive to the activity, head to another Outer Banks location. For those close to the northern end of the Outer Banks, Creepy in Corolla reveals the historic village's spookier side. A haunted Currituck Light and Whalehead beckon young visitors looking for treats to enter. Local businesses and residents fill the village for the accompanying Trunk or Treat event, so that those young and young at heart can embrace the magic of the evening.
On the other end of the Outer Banks, downtown Manteo turns into a Halloweentown between the decorated homes, trick-or-treaters and the local businesses offering special events just for the evening. Trick-or-treat starts at 5 p.m. and continues until around 7 p.m. Other activities include a haunted boathouse at the Roanoke Island Maritime Museum and even singing pumpkins. Round up your crew and join the fun.
---
There are so many Halloween happenings that it's easy to want to do all of them. Believe it or not, this blog just grazes the tip of the Halloween event iceberg, and there's so much more to check out. From themed annual dinners at restaurants, fall festivals, trick-or-treat events at businesses to late-night Halloween parties, boredom is the last thing to be afraid of this Halloween. Check out our Daytime Events listings and our Nightlife listings to learn more about everything that's going on.