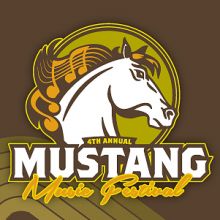 So, you live on the Outer Banks or want to, or maybe you vacation here or own rental property here. How do you best keep abreast of new housing designs, innovative technologies, new products and best building practices? Well, I suppose you could spend a few weeks watching marathon sessions of HGTV or the DIY network. But wouldn't you rather spend a few fabulous fall days on the Outer Banks during the 22nd Annual Outer Banks Parade of Homes and see the design, construction, furnishings and finishing touches first-hand and meet the builders and vendors in person? From Thursday, October 9 through Sunday, October 12 (10 a.m. to 6 p.m. Thursday-Saturday, 10 a.m. to 3 p.m. Sunday) you can tour a selection of 20 newly constructed or extensively renovated coastal homes from Corolla's Villages at Ocean Hill in the north to Avon on Hatteras Island in the south. Tickets are $10 and may be purchased in advance by mail, at any of the participating homes or at select ticket outlets listed on the event website. Tickets are valid for all four days of the event. Ticket proceeds support the Beach Food Pantry and other local charities. For more information or to preview participating homes visit the event website or call Outer Banks Home Builders Association at (252) 449-8232.
Seeking the Great Pumpkin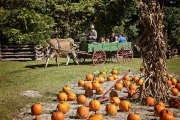 Is the Island Farm Pumpkin Patch the most "sincere pumpkin patch" on the Outer Banks? Only Linus would know for sure. But I gotta believe it's a contender. On Saturdays in October drop by the Manteo farm from 10 a.m. to 4 p.m. and take an ox-drawn wagon ride to the pumpkin patch where you'll find your perfect pumpkin. On October 25th wear your Halloween costume and receive a surprise. Admission is $6, with children aged 5 and younger admitted free. The pumpkin of your choice is only $4! Other activities include making your own corn husk doll, candle making, children's 19th-century toys and games, hayrides, stuffing a scarecrow, a scarecrow photo booth and meet-and-greet time with the farm's animals. Linus would be pleased. Nothing but sincerity as far as the eye can see.
Outer Banks = Music Central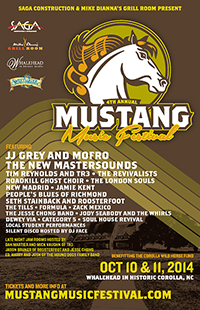 The Outer Banks is once again a music hotspot with the 4th Annual Mustang Music Festival presenting two days of rockin' music, art, food and libations this Friday and Saturday at Whalehead in Corolla to support the preservation and protection of one of the Outer Banks' most valuable resources, the Colonial Spanish Mustang. Featured bands include JJ Grey and Mofro, The New Mastersounds, Tim Reynolds & TR3, The Revivalists, Roadkill Ghost Choir, New Madrid, Jamie Kent, Peoples Blues of Richmond, Zack Mexico and The Tills. The event will also include the Silent Disco hosted by DJ Face and much more! The festival is open from approximately noon to 10 p.m. each day at the primary Whalehead venue with musical performances and jam rooms continuing later into each night at the nearby Sundogs Raw Bar & Grill and Cosmo's Pizzeria. Ticket prices range from $35-$59. Visit the event website for more detailed information.
The north beaches weekend of music continues on Sunday with Duck Jazz Festival, previewed in detail in last week's blog, presenting its own special blend of musical talent to Outer Banks music lovers.
Hot on the heels of the recent Outer Banks Bluegrass Festival comes Hatterasity! A Bluegrass Block Party! running Thursday, October 9 through Sunday, October 12 at the Hatteras Village Civic Center beginning at 11 a.m. each day. It's four complete days of bluegrass, Irish, acoustic and roots music from a multitude of musicians and bands including Grammy Award nominee James King! Organizers claim "a metric ton" of special guests and other attractions will keep folks entertained, while some of the best and freshest local seafood and BBQ will satisfy appetites whet by the blisteringly good bluegrass and acoustic music! Camping is available adjacent to the event site. A weekend pass is $50 with individual day passes $20 each. Children 12 and younger will be admitted free. Hatteras residents are admitted for half price, and local students are admitted for a quarter of the original admission price. Consult the event website for the complete schedule and details.
OBX-centric Surf & Turf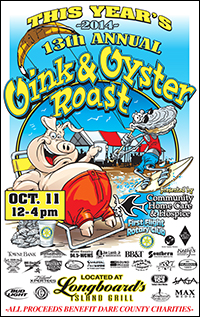 Oink 'N' Oyster Roast...with an event name like that, is any additional information really required other than time, date, place and price? Certainly not for me! But for those sticklers for detail, here we go: The Oink 'N' Oyster Roast is an annual benefit sponsored by the First Flight Rotary Club with proceeds from the event helping to support numerous nonprofit organizations in Dare County. So, gather your tribe and head to Longboards Island Grill in Kitty Hawk this Saturday, October 11 from noon to 4 p.m. to get your fill of steamed oysters, North Carolina-style bar-b-que and sides! Musical entertainment will be provided by the First Flight High School Marching Band. Tickets are $25/adults, $7/kids age 7-13 and kids 6 and younger admitted free. Tickets can be purchased from First Flight Rotary members or on the event website. Tickets will also be available at the door.
Other Happenings
It's hard to say what's scarier, that Halloween is just around the corner or that the political season is once again clawing its way back from the grave. The League of Women Voters is doing what it can to reduce voters' fright with its candidate forums prior to election day. Forums for the Dare County Commissioners races will be held Wednesday, October 8 at Kill Devil Hills Town Hall from 7 to 9 p.m. and Wednesday, October 15 in Buxton's Fessenden Center from 7 to 9 p.m.

Keep a close eye on the sky in Nags Head during the next few days. The American Kitefliers Association's national convention is in Nags Head through Saturday, October 11. During this time AKA members will host flying exhibitions, mass ascensions of more than 100 kites at a time, kite competitions and kite making workshops at the Outer Banks Event Site at Milepost 16 in Nags Head!
Experienced gardeners know that autumn is one of the best times of year to get out and dig in the dirt. Dare County's Master Gardeners know it too, and that's why the Dare County Master Gardeners' Fall Yard Sale is scheduled for this weekend from 8 a.m. to 12 p.m. at the Thomas A. Baum Senior Center on Mustian Street in Kill Devil Hills. Stop by, pick up some great plants to spruce up your own landscaping and get expert advice, all in one place.
In Kitty Hawk the 55TH Annual Kitty Hawk Elementary School Fall Carnival cranks up the autumnal festivities with inflatable rides, slides and amusements, a photo booth, a petting zoo, a raffle extravaganza, silent auction, hourly giveaways and great carnival food. The family-friendly event is free and runs from 10 a.m. to 4 p.m.
Also this Saturday, the Rodanthe-Waves-Salvo Community Center on Hatteras Island will host the Hatteras Island Art Show, a gathering of more than 20 Outer Banks artists showcasing and selling a variety of works that includes hand-drawn maps, handmade candles, local photography, soaps, jewelry, sea glass, hula hoops, clothing, art prints, paintings and more! The show opens at 10 a.m.
Fall Crafts for Kids
The Dare County Arts Council's Kid's Craft program is a fun and engaging six-week workshop teaching children the fundamentals of fine craft. Ideal for children ages 8 and older, the classes are held on Wednesdays from 3:30 to 5:30 p.m. and all supplies are provided. The courses, held at Dare County Arts Council in downtown Manteo, will be led by certified art instructor Mari Beth LaRose with visiting artists providing additional expertise. The class lineup is as follows: mosaics (Oct. 15), metals (Oct. 22), fiber/mask making (Oct. 29), sculpture (Nov. 5), screenprinting (Nov. 12) and wood design (Nov. 19). Tuition for the full six-week course is $175 for DCAC members and $185 for non-members. Parents enrolling more than one child will receive a 10% discount for each additional child. Classes may also be taken a la carte for $35/class per child. Pre-registration is required. For more information or to register call DCAC at (252) 473-5558.

This week you still have a chance to win a pottery class for two & a $35 gift certificate to the Atlantic Coast Cafe!
For more information about Oasis Suites Hotel check out their website.
For more information about Atlantic Coast Cafe check out their website.
Last Week's Winner
Congratulations to Kathy Nagy!!!
You won a one-night stay at the Oasis Suites and a $35 gift certificate to the Outer Banks Olive Oil Company!
For more information about Oasis Suites Hotel check out their website.
For more information about Outer Banks Olive Oil Co. check out their website.