There's something about flight that just speaks to Outer Banks locals, and what better way to take to the skies than in a hang glider? Riding the wind thermals, looking for miles in every direction and feeling each small shift in the wind – it's definitely something everyone should experience while visiting the Outer Banks and a serious bucket list accomplishment (even if you opt for a lesson on soft sand dunes rather than 2,000 feet in the air). Who knows … you may find that you were meant to be in the sky and purchase your own glider back home!
Whether you are still considering your first hang gliding adventure or you just want to see some really great hang gliding from the experts, make plans to attend the 44th Annual Hang Gliding Spectacular this weekend. It's an Outer Banks tradition, and there's really nothing cooler than kicking back on the dunes and watching the pilots glide along the sands of Jockey's Ridge. It evokes thoughts of two other pilots testing their flying machine more than 100 years ago.
Hang Gliding Spectacular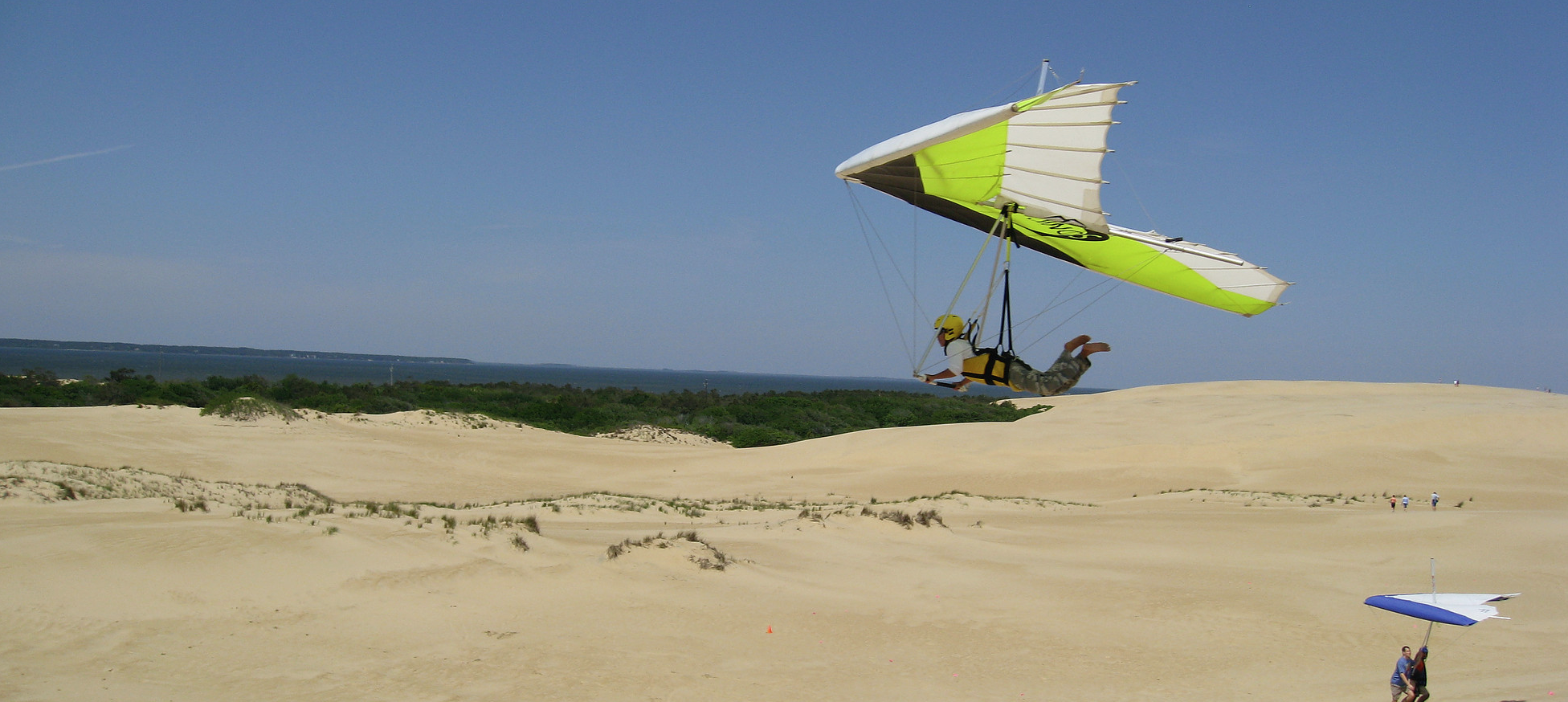 Pilots from around the globe have traveled to the Outer Banks this week for one of the biggest hang gliding events in the world. It's going to be four days of world-class hang gliding atop Jockey's Ridge, the largest natural sand dune on the East Coast, and in the evenings there will be music, awards ceremonies and even a film festival. It's the Hang Gliding Spectacular, and it really is spectacular to behold.
Spectators are welcome to take to the dunes while pilots try to round pylons and spot land in the center of a target for points. There is also a duration contest on the dunes and aero towing competition at the Currituck County airport. During the aero tow, there will be seminars and hang gliding demos to check out. Stop by for an hour, or stay for the entirety of the competition. The Hang Gliding Spectacular will take place at Jockey's Ridge State Park from Friday, May 13 through Monday, May 16 and is free to attend.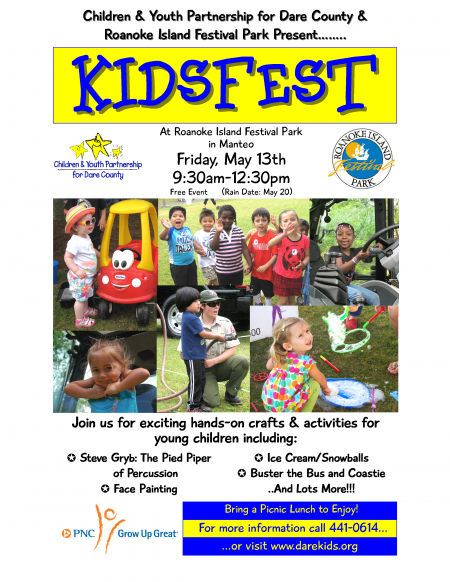 KidsFest
Face painting, arts and crafts, bubbles and so much more – it's a young child's paradise each year at KidsFest. The free festival sponsored by the Children & Youth Partnership and Roanoke Island Festival Park invites children ages 5 and younger to participate in a day of exciting hands-on crafts and activities. There will be fire trucks and other large vehicles to explore, ice cream and snowballs, live music and, new this year, the Pied Piper of Percussion. Kids can find their rhythm and visit the Piper's Percussion Petting Zoo.
KidsFest will take place on Friday, May 13 from 9:30 a.m. to 12:30 p.m. at Roanoke Island Festival Park. Attendees are encouraged to bring a picnic lunch.
Nature on the Duck Boardwalk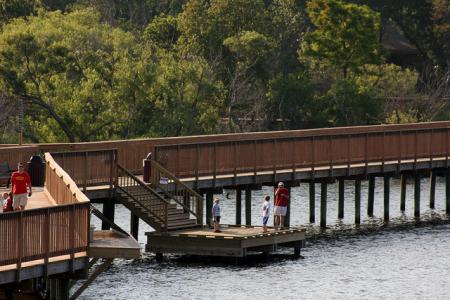 My favorite place in Duck (besides the beach) is without a doubt the soundside boardwalk. The relatively new path winds its way alongside shops, restaurants and, of course, the Currituck Sound, and it is always bustling with activity in the summertime. Next Thursday, May 19, enjoy a stroll along the boardwalk with an educator from the North Carolina Aquarium on Roanoke Island who will be pointing out local plants and wildlife. The Nature Walk is free; however, you should call (252) 255-1234 ahead of time to register.
Coastal Gardening Festival
This one is for the gardeners, and with all of the beautiful weather May is bringing, now is the time to get outside and get planting. Join more than 50 vendors offering price-friendly plants, garden art and handcrafted goods at the 14th Annual Coastal Gardening Festival taking place this weekend. There will be something for everyone including children's activities, and proceeds from the event will benefit the outreach programs of the Dare Extension Master Gardener Volunteers. The festival is happening on Saturday, May 14 from 9:30 a.m. to 2:30 p.m. at the Thomas A. Baum Senior Center.
After dark this week, we've got all kinds of live music, karaoke nights, dance parties and a few cool after parties following the Hang Gliding Spectacular. Visit our Nightlife & Events page to plan your night(s) out on the Outer Banks.