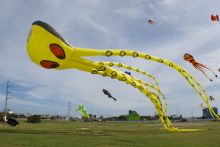 Those of us who grow up on the Outer Banks develop an innate appreciation for flight. Some even go on to be aviation junkies, as I like to call certain members of my family. It starts with pride – with the knowledge that Orville and Wilbur Wright flew the world's first powered aircraft here more than 100 years ago – and is further fueled by the wind sports of the area such as hang gliding and kiteboarding. It's all around us. It's an odd beach day if you don't see an old biplane or a little Cessna flying overhead. On the Outer Banks, we speak flight, and one of my favorite celebrations of flight is a good kite festival.
Wright Kite Festival
In a place with such constant winds (I've taken up the disheveled look permanently) you can find kite festivals dotting the calendar throughout the year, but the Wright Kite Festival is the one to see because it's happening at the very place where flight was born. On Saturday, July 18 and Sunday, July 19, enormous show kites – 30 to 100 feet – will fill the sky alongside our behemoth Wright Brothers Memorial.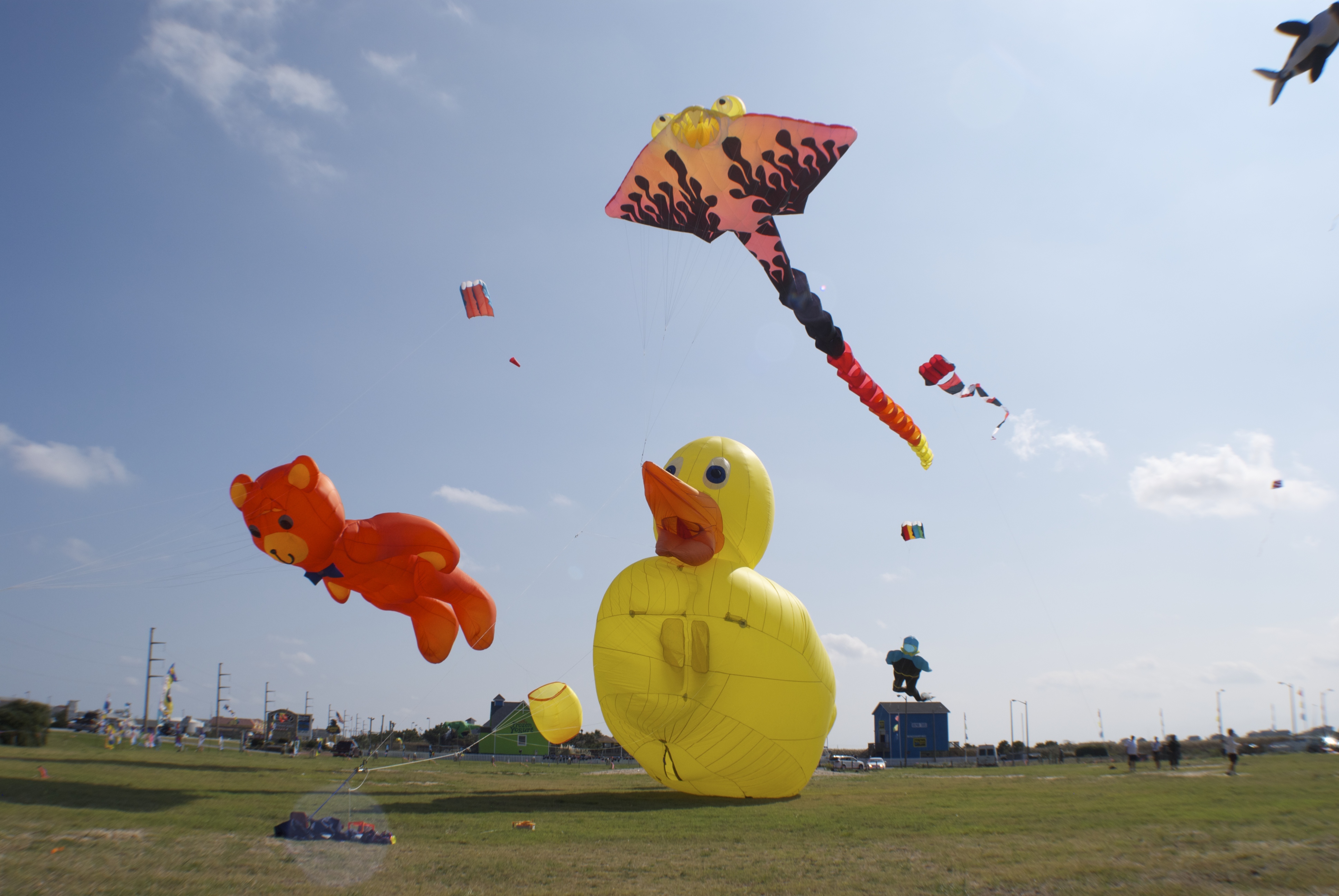 Take a walk through the museum if you've never been or if you want to take in the wonder of it all again, then head outdoors for the kite festival. There will be free stunt kite lessons and kids' kite making from 11 a.m. to 2 p.m. each day, and the show kites will be in the air from 10 a.m. to 4 p.m. each day. Personally, I'm hoping we get to see the giant octopus and the panda this time around – maybe even the larger-than-life whale kite. I'll recommend as I did with the last kite festival that you try lying on your back near the kites . . . something about looking straight up makes them seem even bigger! Admission to the park is $4 per person (kids 15 and younger are free), and participation in the Wright Kite Festival is completely free.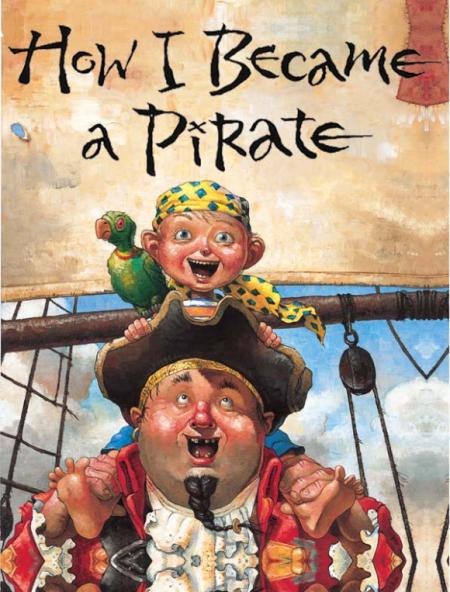 How I Became A Pirate!
Here's a great one for the kids. Produced by the cast of The Lost Colony for more than 40 years, How I Became a Pirate! is a well-known Outer Banks tradition and wonderful time for the little guys. Braid Beard and his corsairs will have both kids and adults shaking with laughter throughout the musical performance, which takes place on Tuesdays and Wednesdays at 2 p.m. in the Waterside Theatre. You'll hear an array of creative songs like "A Good One To Boot," "Green Teeth" and "You've Got to Talk Like a Pirate." Makes me wonder why I never took up the scallywag life.
Weekly Events in Duck
Having grown up in Duck, I could be biased, but I'm pretty confident everyone needs to visit this cool little town. The Duck Town Park and the soundside boardwalk, constructed a few years ago and dotted with boutiques and local flavors, have made Duck one of my favorite places to play outside. Best of all, they have tons of free weekly events.
Yoga on the Green
On Tuesdays at 7:30 a.m., start your day with a yoga class led by the lovely instructors of Duck Village Yoga. (You guessed it . . . I've only been up that early once this summer, but it was so worth it!) The classes are designed for students of all levels and take place on the big lawn dubbed the Town Green. You can bring a yoga mat or just a beach towel. Come early to grab a good spot and prepare to get bendy.
Children's Interactive Theatre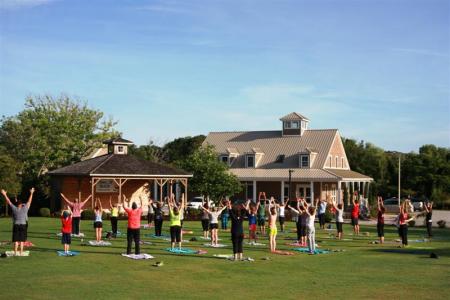 Shortly after yoga, there is an interactive theatre for kids happening in the park's amphitheater. The program varies week-by-week depending on the presenter, which could be the NC Aquarium on Roanoke Island, The Lost Colony or Roanoke Island Festival Park. Sometimes the show involves live animal interactions for kids, opportunities to participate on stage and fun lessons about the early settlers of the Outer Banks and the New World. Performances start at 10 a.m. with the doors opening at 9:45 a.m. Make sure to come early because seating is on a first-come, first-serve basis and not guaranteed if the venue is all full. This week's focus? Alligators!
Dynamic Flow Fitness
Who says you have to be lazy on vacation? While I fully support dozing by the ocean from dawn 'til dusk, I understand that some of us need to stay active even during our getaways (or in the everyday for locals). Wednesdays bring a fun workout in a beautiful place. Dynamic Flow Fitness on the Town Green is led by Outer Banks Health and incorporates elements of capoeira, yoga and weight conditioning. You won't need a yoga mat for this one, but water is highly recommended. Classes start bright and early at 7:30 a.m.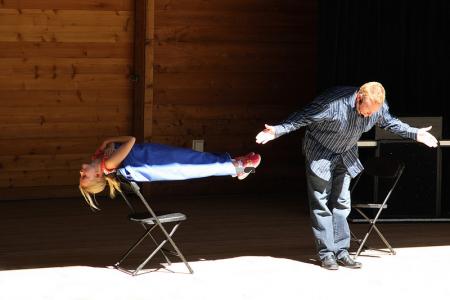 OBXtreme Magic
You'll find a lot of kids in the audience, but that doesn't mean the illusions aren't dazzling the adults too. Clive Allen of OBXtreme Magic is known across the world for his mind-bending magic, and the show on Wednesdays in the Duck Amphitheater is all about comedy and getting the crowd involved so it's something the entire family can get into. Although the show is free, it is ticketed, and I recommend getting tickets early in the week if you'd like to attend because this show does "sell out." You can grab your tickets at Kellogg Supply Co. starting at 7 a.m. on Monday mornings, and the show begins Wednesdays at 10 a.m.
Children's Story Time
For the little ones who can't put a good book down (I was one of them), Children's Story Time takes place on Thursdays at 10 a.m. in the Duck Amphitheater. The event is geared toward kids between the ages of 3 and 7. After a good read with Duck's Cottage, the Duck firefighters will be on scene – if not on call – to show kids Duck Fire's Engine 111.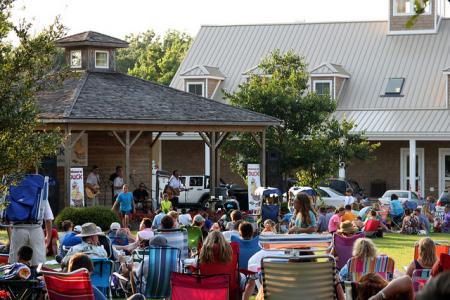 Concert on the Green
Here's the perfect way to end your beach day: Grab the coolers, picnic dinners, chairs and blankets for a Concert on the Green every Thursday at 6:30 p.m. The evening concert series features different musicians every week in the summer with Ruth Wyand taking the stage on July 16 and The Northerners on July 23. Also throughout the week, take a stroll down the boardwalk around this time to find live music at many local businesses. I like to go via boat for dinner then listen to some good tunes as the sun sets over the Currituck Sound.
The nightlife is in full summer swing this week, with big names like Matisyahu taking the stage and fun evening events like magic shows and bingo. Make sure to visit our Nightlife & Events page to see all the happenings, and that includes you folks up in Corolla or down in Ocracoke – there's great nightlife there too!