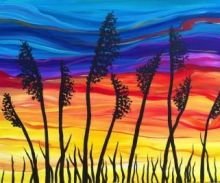 There's something about wine and good company that just makes everything better, and I've found that to be especially true when it comes to painting — even if the end result isn't quite what you envisioned! In the last year or so, sip and dip painting parties have been popping up all over the Outer Banks. They're for painters and they're for non-painters because the artist hosting the get-together will guide you step-by-step through the creative process if you need direction. (The wine may guide you too.) You get to take your canvas home when happy hour ends. And if in the process you discover a love for the arts, then you'd better head over to the Frank Stick Memorial Art Show this weekend too!
Happy Hour Painting Party

The Outer Banks Brewing Station is hosting a Happy Hour Painting Party this week in which artists and those trying their hand at painting for the first time can paint with Local Color while enjoying half-price wine by the glass. There will also be a tapas menu and a mini specialty cocktail. Whether you're there to create a masterpiece or simply to relax and unwind, it sounds like a great time. Pre-registration is available, and walk-ins are welcome on a first come, first served basis. The party starts at 7 p.m. on Thursday, January 28.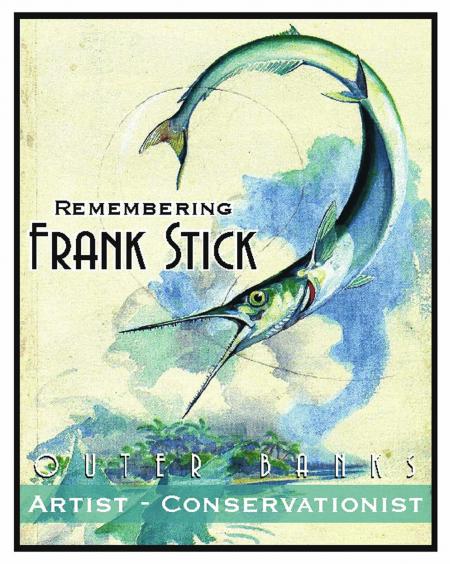 Frank Stick Memorial Art Show
The longest-running art exhibition in Dare County returns this week to showcase new, original works from local artists. Presented by the Dare County Arts Council, the 38th Annual Frank Stick Memorial Art Show offers a sampling of the entire art community, featuring paintings, drawings, sculpture, metals, fiber, wood and mixed media. The exhibit was named in honor of Frank Stick, a well-known preservationist and artist remembered for his lush watercolors of fish as well as the creation and development of the Southern Shores community and preservation work that led to Cape Hatteras Seashore's designation as the first National Seashore.
The exhibit will open with a reception gala to be held at Glenn Eure's Ghost Fleet Gallery in Nags Head on Saturday, January 30. It will be an evening of live music, heavy hors d'oeuvres catered by local restaurants, wine and exceptional art. This year more than $2,500 in cash prizes will be offered in categories such as Best in Show, Excellence and Honorable Mention. A People's Choice winner will also be selected by exhibition attendees during the opening reception. The opening reception on January 30 will take place from 6 to 8 p.m., and the exhibit will thereafter be open for the entire month of February, Tuesdays through Saturdays from 10 a.m. to 5 p.m.
Mindfulness Activities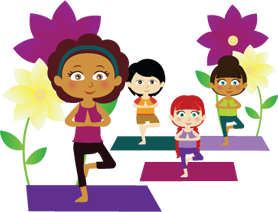 Have you ever thought of incorporating yoga into your child's life? This parent workshop at The Studio in Nags Head will be centered around mindful activities and yoga activities for children that you can bring into your daily life. Topics of discussion will include creating calming environments, mindful yoga games to play with your children, the benefits of yoga for children and breathing exercises to calm the excited, full-spirited child. This will be a very active workshop! Mindfulness Activities is free but pre-registration is required. Call (252) 441-0614 to reserve your spot tonight — Wednesday, January 27.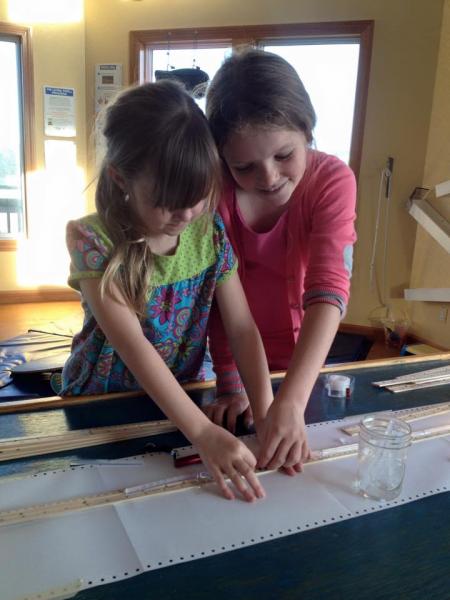 Science Thursdays
This winter, Children at Play Museum in Kitty Hawk is making science fun! The kid-focused museum welcomes all young aspiring scientists for an interactive, hands-on science experiment that will be relevant to children's interests. Science terminology and age-appropriate scientific method are incorporated into each class. Simply pay the admission fee for the museum, and join in the fun. The experiment begins at 4 p.m. on Thursday, January 28. And if you can't make it this week, Science Thursdays will take place every Thursday in February and March with a variety of different experiments.
This week in nightlife, live music takes the stage. After you've had your fill of painting — and wine — head to one of the locals' favorite bars for some good tunes...and more wine! See the lineup on our Nightlife & Events page.