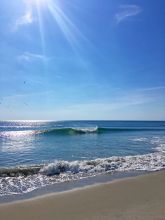 On Saturday, May 16 at 12:01 a.m., visitors will be allowed on the Outer Banks once again! The bridges will be open, and visitors will be welcomed back to all the beach towns from Corolla through Ocracoke Island, including Roanoke Island/Manteo.
Dare, Currituck and Hyde counties restricted visitor and nonresident property owner access on March 17, so it's been a very quiet spring here on the Outer Banks. With nonresident property owners allowed back this week and N.C. Governor Roy Cooper's Stay at Home - Stay Healthy Order restrictions easing on Friday, May 8 at 5 p.m., things are changing rapidly. Already the roads are busier, and business owners are scrambling to salvage the spring season.
Of course, Outer Banks vacationing will be different in the 2020 season. Social distancing guidelines are still in place, which, for now, means no public gatherings of more than 10 non-family members, the encouragement of wearing masks or face coverings in public settings and the requirement to stay at least 6 feet apart from anyone who is not a family member. People who are sick or who have been exposed to COVID-19 within 14 days are asked not to travel to the Outer Banks. North Carolina restrictions also apply to restaurants, shops and entertainment venues.
So what will an Outer Banks vacation be like and what can you expect when you get here?
The Beach
The best part of the Outer Banks, the beach is open! Beach accesses are open, and ocean rescue lifeguards will be on duty starting Memorial Day weekend (May 22). Keep in mind, however, that social distancing will require you to gather in small groups of fewer than 10 non-family members. Choose a less-crowded beach access and set up your gear at least 6 feet away from others. Keep the 6-feet distance requirement in mind even when in the water. 
Accommodations
Hotels, motels, vacation rentals, bed and breakfast inns and other accommodations are facing a whole new way of doing things. Cleaning and disinfecting accommodations between groups of visitors is going to be vastly different and will take more time. Therefore, expect check-in and check-out times to change to accommodate for longer cleaning times.
Restaurants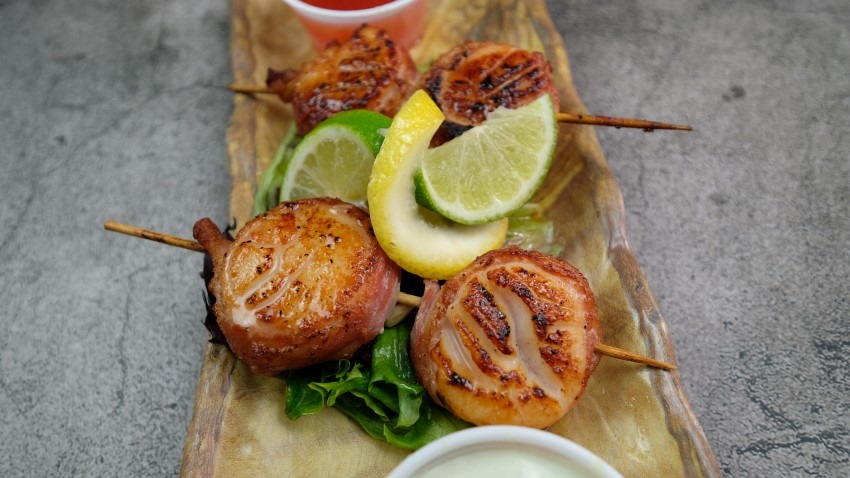 You can still enjoy your favorite restaurant food, but you'll have to enjoy it at home or perhaps at the beach. For now, restaurants can only offer takeout and delivery. Quite a number of restaurants are open for takeout and delivery, and more are opening now that there are more people on the Outer Banks. Check our Restaurant pages for a list of who's operating currently.
Soft-shell crabs are in season now, so check the local menus for those or other freshly caught seafood delights, such as tuna, wahoo, mahi mahi, bluefish and more. Or stop by the local seafood markets for the fresh seafood offerings and cook it yourself.
When restaurants are allowed to reopen (which some predict will not be too far in the future) restaurateurs expect to be operating at limited capacity and offering more provisions for outside dining. 
Shopping
Grocery stores are open, of course, and like everywhere in the country, supplies are limited. Local grocery stores will be increasing supplies to meet visitor demand, but visitors are encouraged to bring their own supplies, especially paper products, cleaning products, hand sanitizer and hand soap, medicines, personal hygiene products, meats and nonperishable groceries. 
Retail stores are opening up after a two-month break with tons of exciting new spring and summer merchandise. Retailers are thrilled to see shoppers coming, but stores can operate only at 50 percent capacity, so the number of people entering will be limited. Inside the shops and stores, customers will be asked to wear masks and stay 6 feet apart.
Recreation
Outdoor recreational businesses are reopening as you read this, with most activities being available by Memorial Day. Watersports outfitters plan to offer activities like Jet Ski rentals, parasailing, hang gliding, dolphin tours, kayak tours, boat cruises, beach horseback riding, kayak and surf rentals and more. Surf lessons and kiteboarding lessons will be available. Kitty Hawk Kites says they will be reducing capacity for many of their activities in order to enable social distancing as well as instituting safety and cleaning measures as recommended by the CDC. Multi-use paths in every town are open for jogging, biking and walking and are expected to be quite busy; please be sure to practice safe distancing.
Fishing
Spring fishing has been fantastic on the Outer Banks! In the surf, sound and Gulf Stream, anglers have been rewarded with plentiful catches. The minute the announcement came about allowing visitors back to the Outer Banks, charters started filling up fast. Don't delay booking your inshore and offshore trips for this spring and summer. 

Parks
North Carolina State Parks reopen this weekend. That means you can hike on Jockey's Ridge as long as you maintain your distance from others. Hiking trails in natural areas like Nags Head Woods, Kitty Hawk Woods, Fort Raleigh National Historic Site, Buxton Woods and Springer's Point in Ocracoke are open for visitors, but be sure to maintain distance. 
Attractions
In Cape Hatteras National Seashore, Wright Brothers National Memorial and Fort Raleigh National Historic Site, public outdoor areas have been open for locals all along and will remain open. The National Park Service is finalizing plans for opening museums, bathhouses, restrooms, campgrounds and visitor centers and will make that announcement on Monday, May 11. 
The Lost Colony outdoor drama has been canceled for the 2020 season, but many other local attractions are opening soon for visitors, with restrictions in place. 
Events and Entertainment
Since public gatherings are limited to 10 people or less, all events are canceled for the foreseeable future. Unfortunately, this also means that Fourth of July fireworks shows are already being canceled (Manteo and Nags Head have canceled as of this writing). Since bars and entertainment venues are closed under state order, this also means that there is no live music happening until those venues are allowed to reopen. Movie theaters, bowling alleys, indoor and outdoor pools, gyms, yoga studios, spas and salons are still ordered to be closed as well.
As you can see, there is still a lot you can do on the Outer Banks. With restrictions in place, you can still have fun here. The important thing for visitors to remember is that the nation is still in a pandemic. On vacation it's easy to relax the rules and let safety precautions slide. Try not to do this! Be respectful of the Outer Banks locals and your fellow vacationers by practicing social distancing measures. Remember that many people will be nervous about proximity to others and do your best to be sensitive to their needs. 
Also, please keep in mind that Outer Banks business owners and essential workers are facing challenges like never before. Be patient and kind to your fellow business owners and vacationers in these stressful times. 
Kelly Hayman, owner of the local Jersey Mike's franchises, sums it up best: "Front line workers are tired. The constant cleaning and awareness is exhausting…. Job descriptions and expectations have changed, and there is minimal childcare available. Most places will be understaffed. Everything takes longer when safety measures are in place at this level, whether it be making food, cleaning a house or checking you out at a store. Everyone is trying their best. If you have a problem, talk to someone; please don't go online and blast a business."