Summer is officially here, and the feeling around town certainly confirms it. Everyone is all smiles and suntans, especially now that the sun is out after a long string of rainy days. We're not completely out of the woods for rain on the weekend (click here for a report), but that doesn't mean you can't find a lot of fun things to do.
One thing you can do when it rains at the beach is keep calm and carry on with your water-oriented plans. As long as it's just raining and not thundering and lightning, who says you can't go swimming, kayaking, surfing, body boarding, paddleboarding or fishing — you're going to get wet anyway, right? And you'll probably have the whole ocean to yourself (but you should always swim with a buddy).
And you don't have to let a few sprinkles stand in the way of golfing, fishing, Parasailing or climbing Jockey's Ridge either. A couple of weeks ago I played around on the Corolla Adventure Park in light rain, and I have to say it was much more memorable than the sunny day I spent on the First Flight Adventure Park (both are super fun and you should go no matter what the weather).
One thing is certain: When it's raining on the Outer Banks, everyone jumps into their cars and flocks to the same few places. The most crowded areas — besides the roads — will be the N.C. Aquarium on Roanoke Island, the movies in KDH and Corolla, Tanger Outlet Center in Nags Head, Duck's shops and restaurants and downtown Manteo. These are all great places that should definitely be visited while you're here, but unless you love crowds, do something else when it's raining.
Need a few ideas? Navigate over to our Play tab and click on Activities & Programs. There you will find everything from laser tag to paint your own pottery to miniature golf and go-carts.
Sunshine or rain, several special events are happening this week around the Outer Banks, some indoors and some out. Below are a few of the highlights, but you can find many more options in our Daytime and Nightlife listings.
Rock the Cape
Dare County Arts Council is partnering with local galleries and businesses to celebrate the artistic community on Hatteras Island at the fifth annual Rock The Cape Festival through June 24. On Thursday, June 22, more than 35 artists will come together for the Rock The Cape Art Show at Hatteras Realty in Avon from 10 a.m. to 6 p.m. Admission is free. Visitors will be able to enjoy live art demonstrations, healing arts, live music and food vendors while checking out local arts and crafts. Immediately after the art show, Koru Village and Spa's oceanfront Beach Klub in Avon will open its doors at 7 p.m. for the fifth annual Rock The Cape concert featuring Rumours - A Tribute to Fleetwood Mac. Tickets to the concert can be purchased online here.
Brew and Arts
If you love local arts, another venue for discovering numerous local artists in one place is Brew and Arts in the Backyard at the Outer Banks Brewing Station. This weekly art show, held on Mondays from 4 to 8 p.m., features a variety of local art and craft for sale, live music and a playground for the kids, plus food and beers from Outer Banks Brewing Station.
Manteo Farmers Market
Manteo's Farmers Market on Saturday mornings from 8 a.m. to 12 p.m. is also a place to find local artists. Numerous artists and crafts people set up in the waterfront park next to the Roanoke Island Maritime Museum. Of course you'll find farmers selling their produce and a few bakers selling breakfast treats and desserts.
East Coast Grom Tour
If you've got a little surfer, aka a grom, on your hands, he or she might like to enter or at least watch the East Coast Grom Tour surf contest at Jennette's Pier on Saturday, June 24. This is the perfect entry-level program for young surfers to meet, compete, have fun and win prizes. Registration ends on Thursday, June 22. Even if you don't compete, it's fun to watch all the action from the beach or the pier. Photo at right: ripcurl.com
H2OBX Waterpark
The new mega waterpark in Currituck County, opened on Thursday, June 22, just in time for the official start of summer. The park has 30 watery rides, slides and attractions, including wave pools and a surfing wave. Day passes are $44.99 for kids and $49.99 for adults. Click here for more info.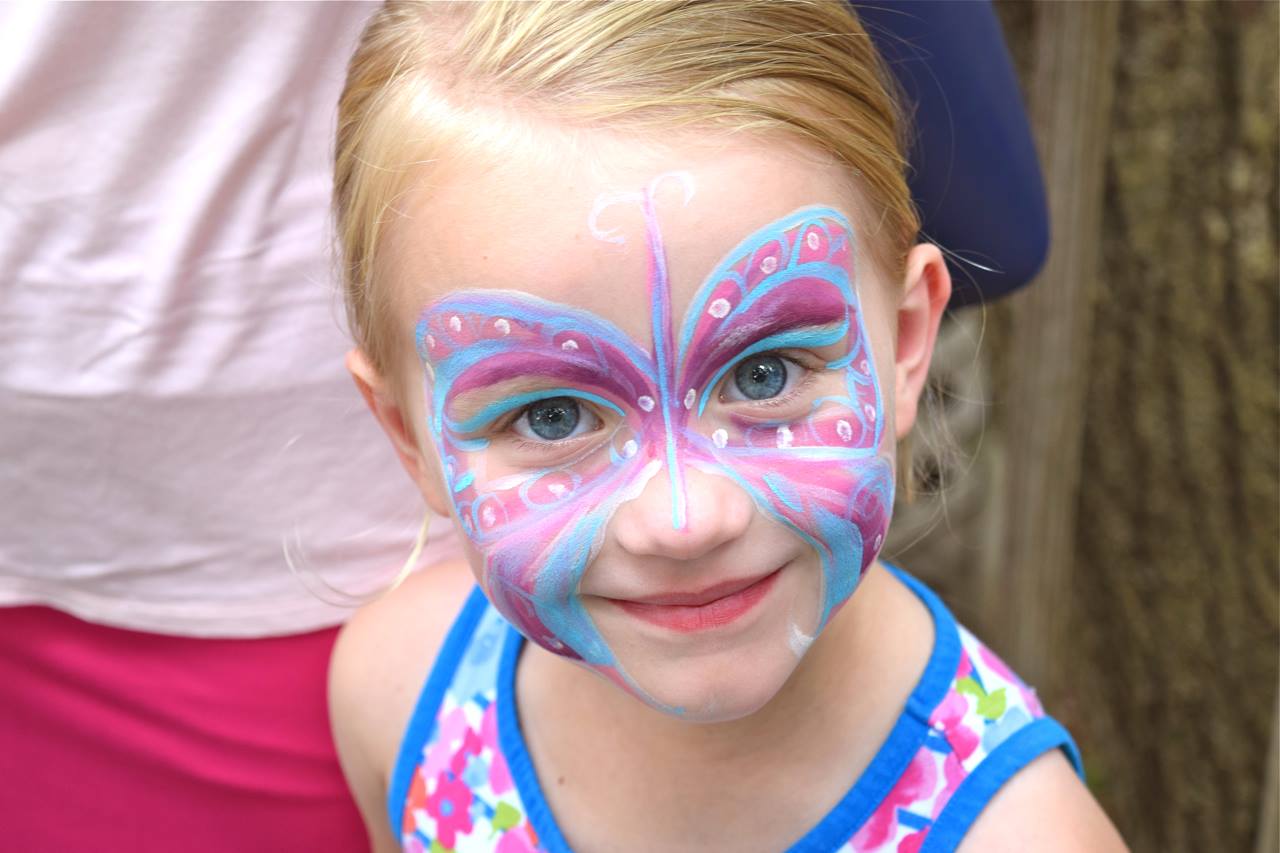 Faire Days Festivals at Scarborough Faire
A family-friendly festival of sorts happens every Wednesday at Scarborough Faire Shopping Village in Duck. Stop by between 1 and 5 p.m. for music, a magician, face painting, book signings, food, games, shopping specials and more. The setting is under live oaks, so it's a nice respite from the sun. Photo at left: Scarborough Faire Facebook
Nightlife
If you're headed out at night, you can't beat the Comedy Club of the Outer Banks at the Ramada Plaza Inn in Kill Devil Hills. For just $24 you can get an hour and a half of belly laughs. Through June 23 you can catch David Tveite and Matty Litwack. Next week, starting Tuesday, June 27, it's Andy Woodhull and Mike Cronin. The comedy wraps up around 10:30 p.m., just in time to make it out to the bars for some live music.
On Thursday, June 22, catch the original Wailers doing their reggae thing at Outer Banks Brewing Station in KDH. You can get tickets at the door for $25 starting at 9:30 p.m. The show is a guaranteed sell out so get there early! Ocean Boulevard in Kitty Hawk has The Mumz from Hatteras Island on Friday night starting at 10 p.m. Gaffers in Ocracoke has the Jennifer Warner Drag Show on Saturday night. See a lot more options on our Nightlife pages.
Before I Sign Off...
A few Outer Banks housekeeping items:
Rip Currents: Rip currents are a fact of life on the Outer Banks. Before you swim in the ocean, educate yourself and your family members about the dangers and how to handle them. These videos from NOAA are very helpful. But just to be safe, swim near a lifeguard when at all possible and pay attention to the flags flying at public accesses. Red flags mean conditions are too dangerous for swimming. Yellow flags mean conditions are favorable for rip currents and you should be extra cautious when swimming or not swim at all if you're not an experienced swimmer.
Beach Nourishment: The Outer Banks' largest beach nourishment project is happening this summer in Duck, Kitty Hawk, Kill Devil Hills and Buxton. To read about this project and how it may affect your vacation, see our More Beach to Love article here.
Plastic Bags: Have you noticed that the grocery stores on the Outer Banks give you paper bags instead of plastic? Or that they reward you with 10 cents for every reusable bag you bring in? This is because of an environmentally friendly ban on single-use plastic bags in big-box stores on the Outer Banks. The ban has kept thousands of plastic bags from becoming litter in the environment, most notably in the ocean, where sea turtles mistake them for jellyfish and consume them. Well, this ban is under threat of being repealed, which would mean the return of more plastic litter. If you are as annoyed by this as many Outer Bankers are, make a phone call to a North Carolina legislator and ask that the ban stay in place: Tim Moore, (919) 7333451; Phil Berger, (919) 733-5708; Bill Cook, (919) 715-8293; Beverly Boswell, (919) 733-5906. As always, please remember to bring your own reusable bags when you shop here. You can read an article about this issue here. 
New Bridge: If you haven't driven to Hatteras Island lately, the trip is even more fascinating now thanks to construction on the new bridge over Oregon Inlet. The new bridge is an impressive engineering feat and you can see what's happening just by driving over the old bridge. However — don't creep along and rubberneck because that's annoying and dangerous to other drivers. Try to go over as a passenger at least once. Even better, hop in a boat and head down to Oregon Inlet to see the action up close and personal. Charter boats, including the Miss Oregon Inlet head boat out of Oregon Inlet Fishing Center, offer fishing trips daily in that area or pass through the inlet on their way to the Gulf Stream. You can follow the progress of the bridge here. Photo: NCDOT Facebook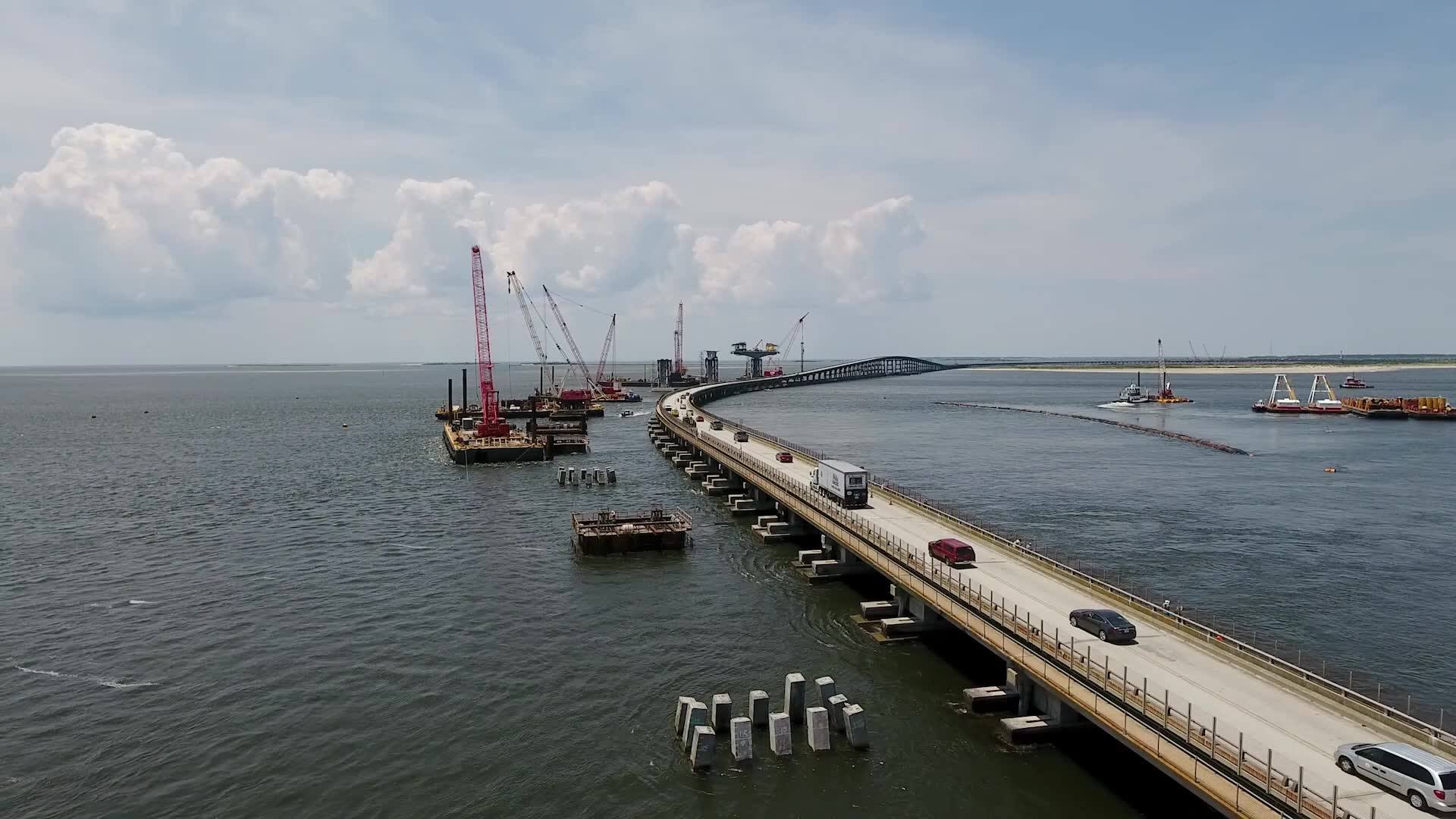 Finally, the sunrises and sunsets have been amazing this week, thanks to all the clouds. You've got to get up early to catch the sunrise — 5:47 a.m. to be exact. Sunset is around 8:20 p.m. 
Have a great week!