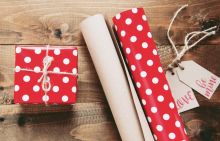 "Happy Holidays!" Don't you love saying those words? I do, and now that we've celebrated Thanksgiving, it's officially the holiday season in my mind. I've been making a list – and already checked it more than twice – of seasonal preparations: decorate, bake cookies and, mainly, find gifts for my friends and family. The wide variety of locally made goods on the Outer Banks makes it a convenient and pleasurable gift-shopping spot, especially for our loved ones who don't live in the area. After all, who doesn't love getting the gift of the Outer Banks? These presents could take the form of locally produced food or drink items, a small-business's original product or beach-inspired arts and crafts from the area's artists.
If you live here, you know which Outer Banks shops will help your gift-shopping adventure. However, be sure to add to your list the multitude of pop-up arts and crafts holiday markets and shows that occur during the month of December. They're the perfect place to find truly individual items that you know the recipient won't already have.
This Weekend - November 30, December 1 & 2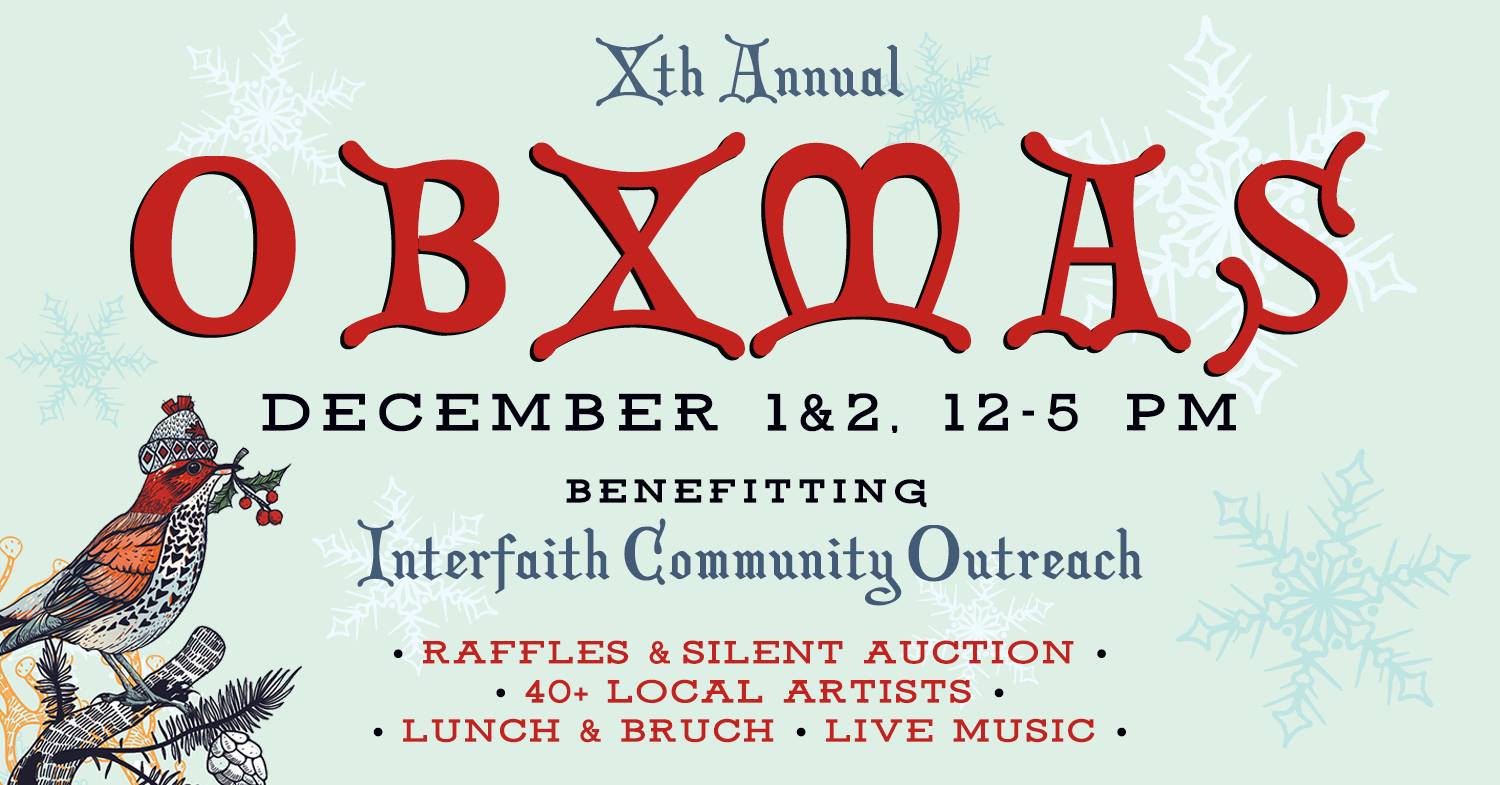 Holiday Open House at 1587: Several local artists will show and sell their jewelry, handmade candles, pottery and knitted creations on Friday at 1587. Starting at 6 p.m. it's the perfect stop during and after the Manteo Christmas Tree Lighting and First Friday celebrations.  
OBXmas: The Outer Banks Brewing Station holds its 10th annual OBXmas arts and crafts market this weekend. Come out Saturday or Sunday from 12 to 5 p.m. to shop the wares of more than 40 artists and vendors. Better still, pair your shopping with in-house brews and brunch specials.
Merry Market at Seagate North: While you're in Kill Devil Hills this Saturday plan to stop at Seagate North for this pop-up artist market, starting at 3 p.m. This event is hosted by Mom's Sweet Shop, but the Seagate North shops and restaurants at large participate with special deals, oysters, wood-fired pizza, festive music and Santa Claus.
Wanchese Christmas Craft Show: Don't even think for a minute that all of the region's arts and crafts vendors are hanging out at OBXmas or Seagate North this Saturday. There will be more than 30 vendors selling seasonal decor, textiles, candles, cosmetics and more at the Wanchese Community Building from 9 a.m. to 4 p.m.
Next Weekend - December 8 & 9
Pocosin Arts Holiday Artists' Market: Who says that holiday shopping must stay between the boundaries of Corolla to Ocracoke? Head to Columbia to see the enchanting artwork and crafts sold at Pocosin Arts School of Fine Craft on Saturday, December 8. The event welcomes artists from all over the region and is a wonderful way to experience the talent and beauty found in northeastern North Carolina.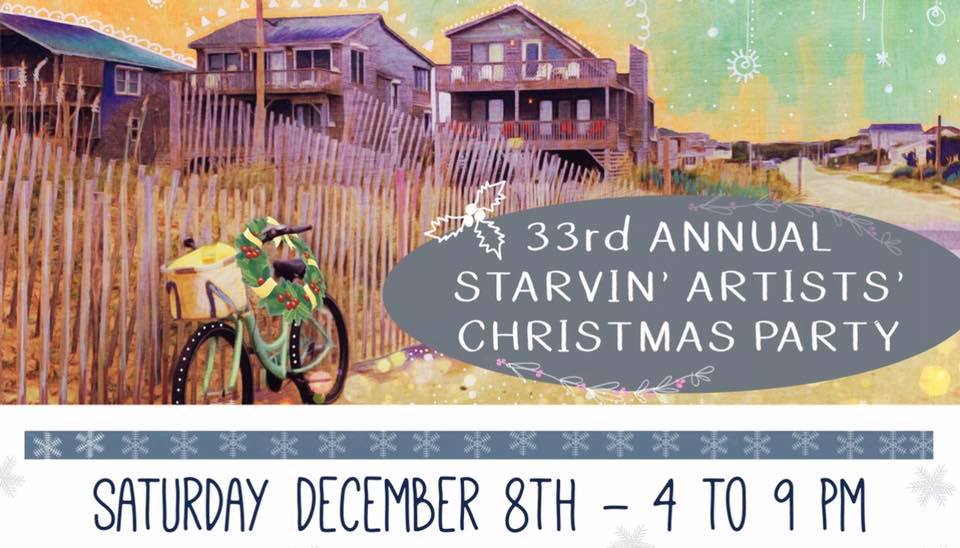 Starvin' Artists Show: Supporting our local artists ensures that they won't starve this holiday season. Red Dawn Designs hosts 16 local artists selling oil paintings, handmade jewelry and more on Saturday, December 8, at 4 p.m. This festive shopping experience is accompanied by yummy treats and tasty drinks prepared by Camp Cocktail.
Holiday Market at Trio: Beverages make excellent gifts during the holiday season – for friends and also yourself. Stock up on fine wines and beers in addition to artisans' wares at Trio's Holiday Market on Saturday, December 8, from 2 to 5 p.m. Proceeds from the market and food and drink purchased from the restaurant help benefit the Outer Banks Community Foundation's Disaster Relief Fund.
Jazz with Jingle 4: Whew! Everyone needs some coffee to fuel their gift-shopping experiences, and you can find both at Waveriders on Saturday, December 8, from 6 to 9 p.m. Come for the local vendors and stay for the drinks, food, music and festive environment.
Be Well Wellness Market: Shop among arts, crafts and plant-based product vendors at The Well's Be Well Wellness Market on Sunday, December 9, between 12 and 4 p.m. The holidays can be a busy time, but taking an opportunity to surround yourself with health-oriented, self-care products put relaxation and rejuvenation well within reach.                                                                                                                
And Beyond ...
Crafts and Drafts: Holiday shopping is made better with the addition of sandwiches, pints and amazing local artists. You'll find all three at the Buffalo City Jug Shop's holiday artists' market on Wednesday, December 12 from 5 to 8 p.m. During the event, sandwich specials and visits with Santa will be available next door at Country Deli.
Sip, Savor and Shop Local: Join Goombay's Grille & Raw Bar for their holiday arts and crafts show on Wednesday, December 12 from 4 to 8 p.m. Pick up pottery, paintings, photos, crocheted items, wood-carved crafts and more while enjoying free appetizers and drinks from the cash bar.
Shop Local Holiday Boutique: Come for the oysters and stay for the art. BK Shuckers welcomes a number of local artists and crafters selling their handiwork on Sunday, December 16 from 11 a.m. to 4 p.m. Vendors include Hollow Daze Surf Designs, Funktional Art, Boarders Beach Shop and many more.
---
With all of these holiday artist markets and craft fairs, you'll find just the gifts you're looking for … and plenty of ideas for your own wish list.
Also remember that are many other festive happenings along the Banks during this season. This weekend, for example, are the holiday kick-off celebrations in Manteo and Duck. In Manteo, it's A Christmas to Remember with the town Christmas Tree Lighting on Friday night (November 30) and the Manteo Christmas Parade and Holiday Tour of Homes on Saturday, December 1. The Duck Yuletide Celebration happens on Saturday, December 1, from 3 to 5 p.m. in Duck Town Park. And, of course, The Elizabethan Gardens' WinterLights holiday light show has begun! These are essential Outer Banks activities for getting into the festive spirit, so we'll see you there!
Check our Daytime and Nightlife sections for the complete rundown of everything happening around here all month long!