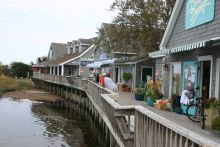 Ah, time for the Thanksgiving recap: Did you watch your football teams dominate? Savor the flavors from your favorite family recipes? Sink into a food-induced coma afterwards on the couch? If you checked any of these off your holiday bucket list, you're on the right track. And that track continues to Black Friday and Small Business Saturday. Thanksgiving opens the holly-decked doors to the holiday season, and this weekend is a time to give thanks for killer deals when it comes to gift shopping. 
With Outer Banks shopping on Black Friday, thankfully, you won't need to camp out overnight at the big superstores or fight your way through the crowds to score great deals. And with Small Business Saturday – the hallmark of the Shop Local movement – on November 25, you get to enjoy an extra day of savings. Nearly every store on the Outer Banks will have some kind of sale happening this Friday and Saturday. You might already know that this, the off-season, is the best time of year to get shopping deals on the Outer Banks, and shopkeepers will be adding to the already good savings with special weekend sales. 
Where should you go? To be sure the local big-box stores will have sales, but don't overlook the small local merchants from Corolla to Ocracoke. Seek out the small boutiques, where the owners and staff will be delighted to see you and will give you personalized service to help you find exactly what you're looking for. Corolla has a couple of shopping nooks, including Corolla Light, historic Corolla Village and Monteray Plaza. Duck is widely known as an Outer Banks shopping mecca, a place where you can park the car and shop to your heart's content. Along the Bypass and Beach Road in Kitty Hawk, Kill Devil Hills and Nags Head you'll find stores galore. Roanoke Island, especially downtown Manteo, should not be missed in your shopping adventures, and even remote Hatteras and Ocracoke have excellent places to shop (there's even an Art & Craft Sale at Cape Hatteras Secondary School this Friday and Saturday).
With that said, here are a few of my favorite sales and deals this holiday weekend.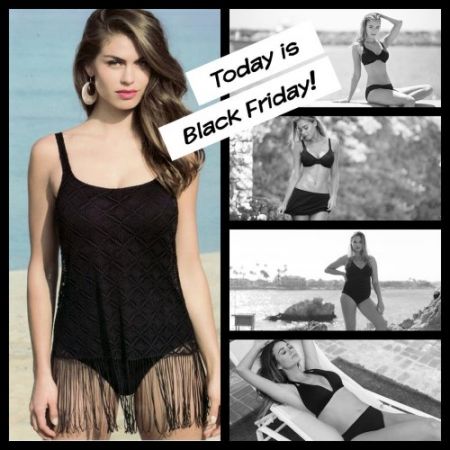 Living at the beach, I love few things more than a new bathing suit. During peak season, though, they fall on the pricier side of the shopping spectrum. My go-to trick is to get them now – no one wants a swimwear in the 40-degree temperatures, making this the best time to get them on sale. Head to one of the Birthday Suits locations in either Corolla, Duck or Kill Devil Hills to catch the final day of their Black Friday Week sale event. Take advantage of their 40% off sale to get swimwear for the beach bums, sportswear for the athletes and summertime accessories for everyone else on your holiday shopping list.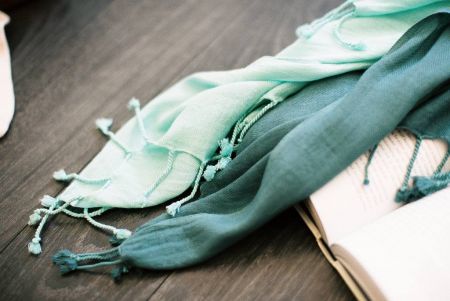 And what's a beach-goer's gift package without something to keep them comfy on land? Make your next stop Cariloha in Duck where Black Friday deals invite you to stock up on your luxuriously soft bamboo products, all at 35% off the listed price. In addition to that, their buy three, get one free special for fluffy and plush towels lets you gift a warm and cozy feeling to your family and friends. This Outer Banks shop's bamboo-made products are irresistibly soft and get even better by being eco-friendly.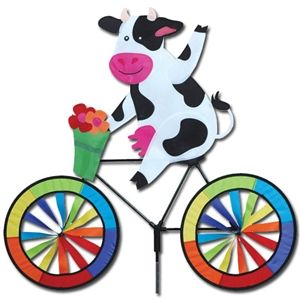 And let's be honest, no shopping for outdoor gifts at the beach would be complete without a visit to a Kitty Hawk Kites in Corolla, Duck, Nags Head, Manteo, Avon, Rodanthe, Hatteras or Ocracoke. Make sure to stop by on Black Friday or Small Business Saturday to browse their sale items, closeouts and clearance merchandise. Get gifts ranging from clothes, beach apparel, outdoor gear, decorative flags and other products to spruce up both your home and yourself. If you go to the location in Nags Head, don't forget to check out the annual Hangin' with Santa and Kites with Lights event, happening on Friday and Saturday.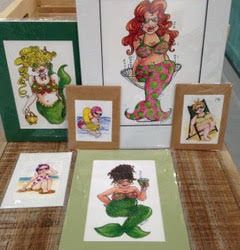 Other Outer Banks shops have events happening in addition to their Black Friday and Small Business Saturday sales too. Add Spry Creek in Corolla to your list. You won't only find 20% to 50% off deals on their garden art and Talavera planters, but you'll also find an opportunity to meet local artist Belinda Foster. Learn about the creative process behind her fun and bright pictures as you pick out potential gift items from shop's inventory at steal-level prices.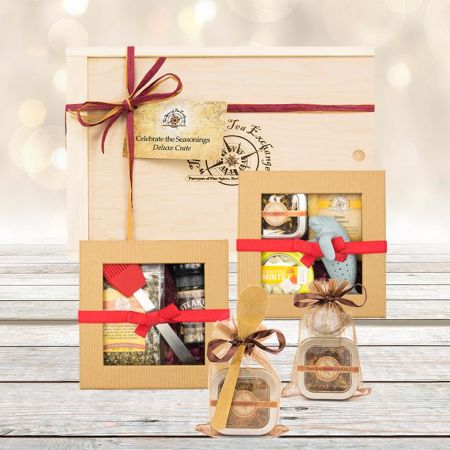 Next, take your head-start on holiday gift shopping to the next level by already starting the wrapping-process at the Spice and Tea Exchange in Duck. This Friday, Saturday and Sunday, the Outer Banks shop offers free gift wrapping on the presents you get for the holidays. Check out their Holiday Open House Sale, and revel in deals like buy four, get one free for custom spice, salts, sugars, pepper and tea blends and 10% all of their accessory items.
Finally, even though it's easy to get swept away by to-do lists and the buzz, it's important to remember that holiday shopping shouldn't be a stressful experience! Holiday weekends happen infrequently – use them to relax. Foxy Flamingo knows this, which is why they want you to have a low-key and pleasant Black Friday experience. Visit the Nags Head boutique for refreshments that give you the fuel you need for your gift shopping marathon. You'll also have the chance to score 50% off a single regular-priced item.
Other Outer Banks shops offer deals and special events this weekend for Black Friday and Small Business Saturday. Check out everything going on by visiting our Sales and Events listing. And with all the shopping ahead of you, our Coupons listing helps put a couple extra bucks back into your pocket. Make sure you browse through it before embarking on your holiday gift shopping.