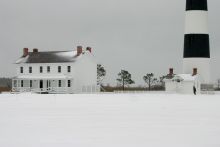 I love my memories of being on the Outer Banks during the winter. Ironically, it seems like my family and I take advantage of the Outer Banks's offerings only after the summer season ends. During the off-season, we can't do the typical vacation activities like those available in the summer. Putt-putt places are closed and bodysurfing is more of a polar plunge. However, we always find plenty of ways to pass the winter days. This week I'm going to highlight a few of my favorite activities and things to do on the Outer Banks in the winter.
Nags Head Woods Preserve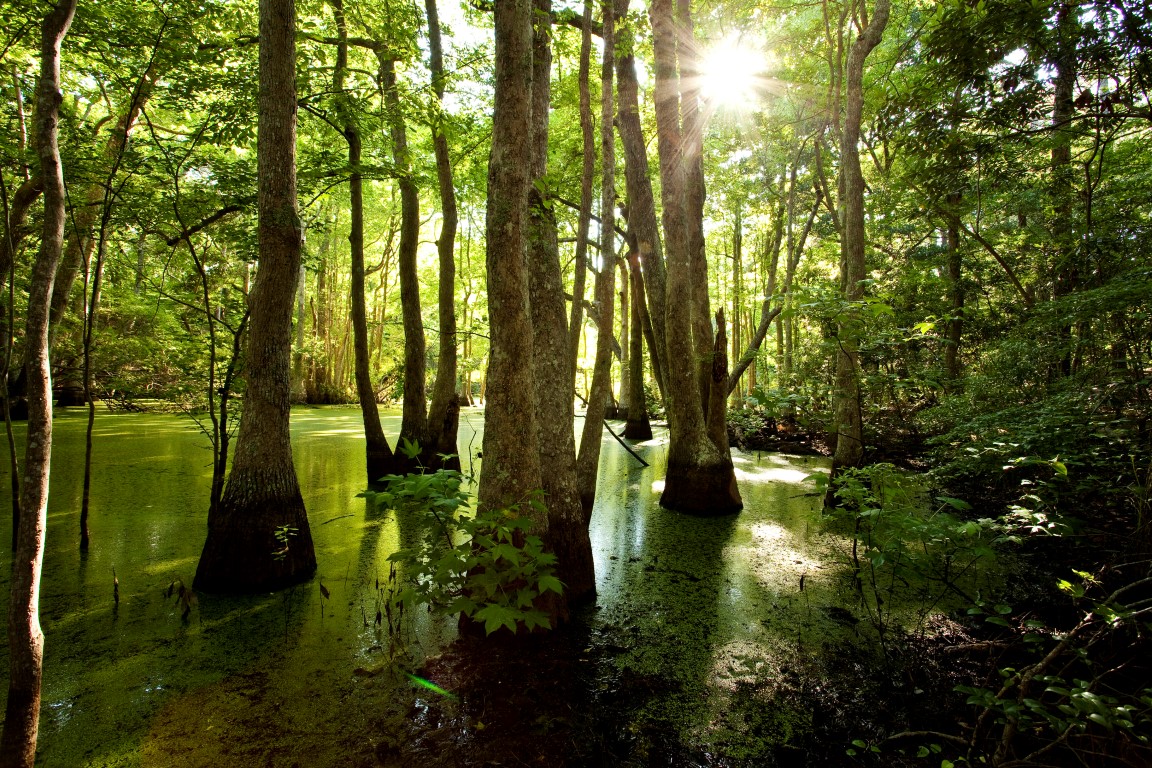 As a little kid I spent a lot of winter afternoons in Nags Head Woods. The dark reflective waters were covered with duckweed, and the woods were a mixture of barren, deciduous trees and evergreens. My brother and I took turns playing Hansel and Gretel and nutria-spotting. I never understood how the nature preserve was so overlooked in the winter months – you wouldn't break a sweat on a hike, and the mosquitoes and snakes had disappeared. The weather's cool and clear most days, and in the empty preserve the numerous trails leave you free to wander and enjoy the solitude.
The Movies
The time around Christmas is rich with new releases at movie theaters, and now that the holiday season has finally quieted down, you actually have the time to check out what everyone's been talking about. In the off-season the R/C Theatres Movies 10 in Kill Devil Hills and Pioneer Theatre in Manteo help you stay up to date on the hottest films. The R/C Theatre features the most anticipated releases so that you can stay current on as many new movies as you want. The Pioneer Theatre is a little smaller and shows one movie for a week's time, but tickets, popcorn, candy and drinks for well less than $15 is an unbeatable deal. The wide selection at R/C Theatres lets the members of your crew select their choice of drama, comedy or romance, and the Pioneer Theatre's wholesome showings tend to be appropriate for audiences of most ages.
Bookstores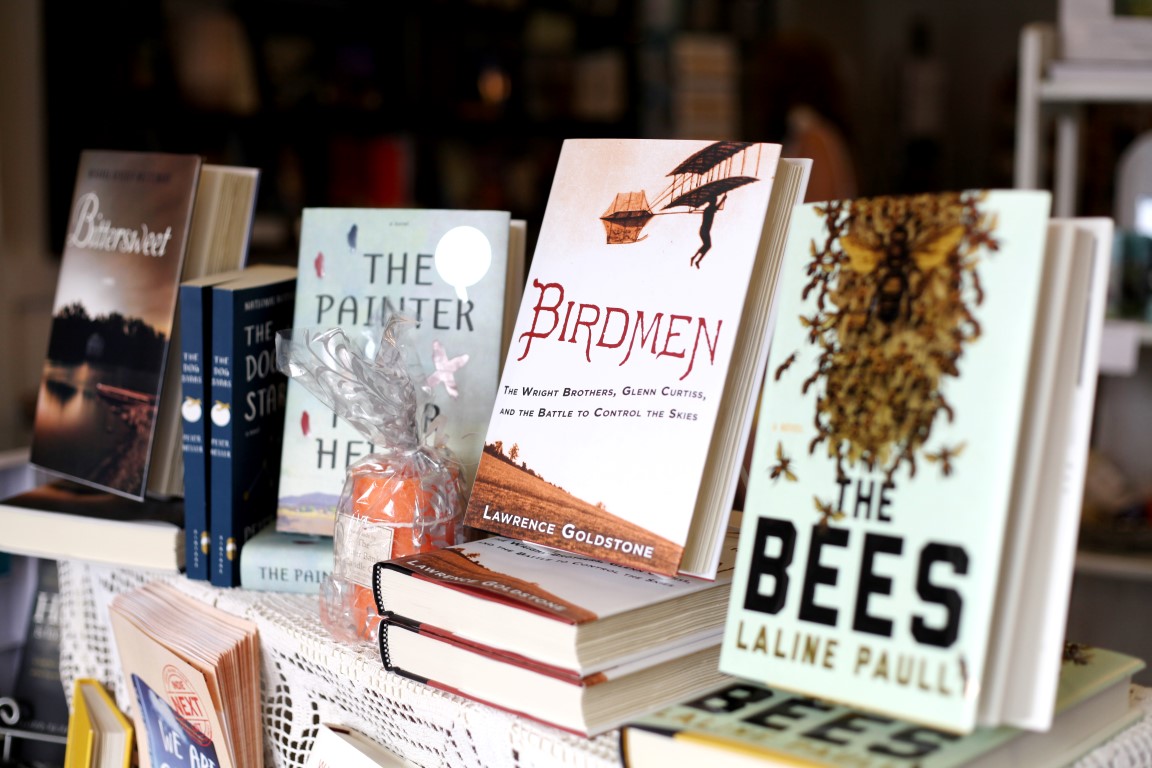 Sometimes it's too cold to be outside, but bookstores offer a warm and cozy spot to pass dreary winter days. The Outer Banks attracts avid readers, and its towns are appropriately home to numerous independent bookstores. I was in Manteo last week, and I made my brother accompany me on a mile-long walk to the local bookstore. At first he was peeved that I made him leave the warmth and soft buzz of a coffee shop to spend 15 minutes walking in the blustery December wind. But when we arrived at the downtown bookstore, a transformation came over him, and a half-hour later I literally dragged him out of the shop. These booksellers host an array of fiction and nonfiction acclaimed works and often include a variety of books written by local authors or set in the Outer Banks. The shelves of regional publications are always my favorite, as they offer a way to connect to locals' stories and experiences. Follow this link to learn more about bookstores near you.
Birding
In the words of Jimmy Stewart's beloved character, Roger Hobbs, "This place is lousy with birds." The winter months see a particular increase in fowl as the cool weather attracts migratory birds to the shores and marshes of North Carolina. You can look for Canada Geese, Greater Scaups, Tundra Swans and more by hiking through wildlife preserves such as the Pea Island Wildlife Refuge or kayaking in the marshes. The influx of birds appeals not only to birders but also to artists and photographers searching for inspiration and hikers looking for an excuse to experience the natural environment in the Outer Banks.
Get Moving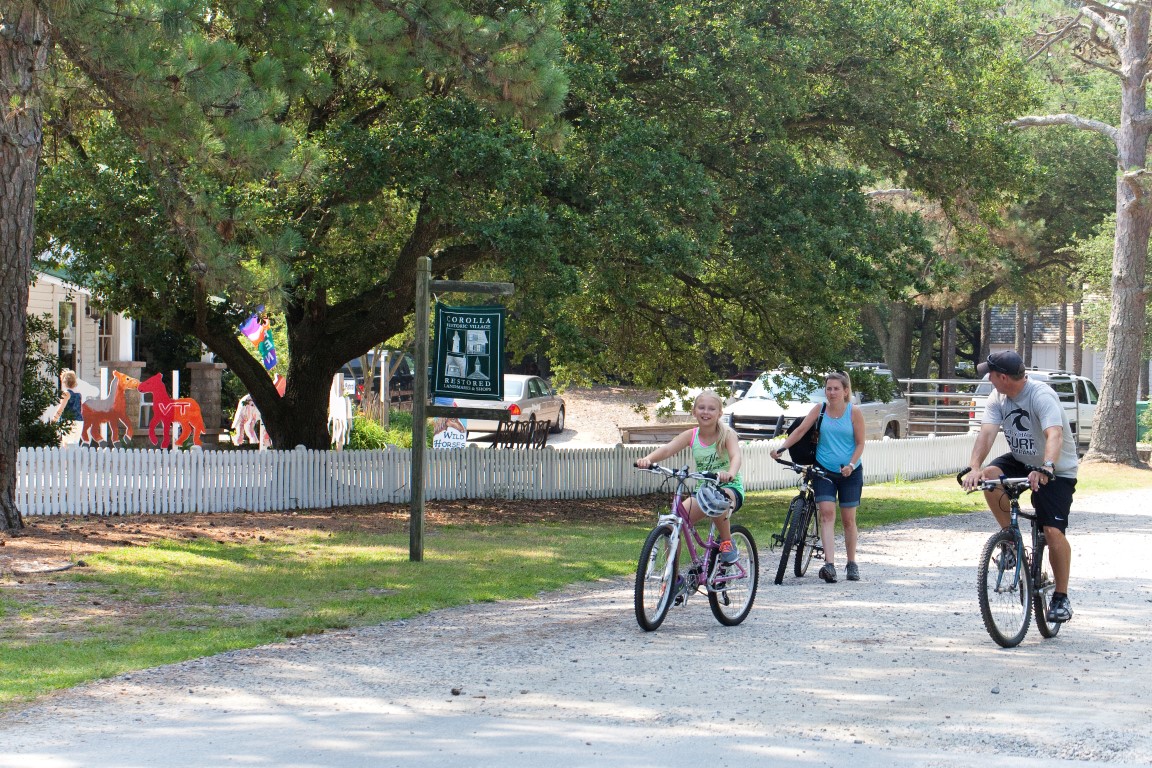 Beat off the winter blues by staying active. Whether you like working out solo or in a group, you'll find opportunities for both on the Outer Banks. The trails through Duck, Kitty Hawk, Nags Head, Manteo and Southern Shores invite you to go for a jog or bike ride. Gyms and fitness centers also offer various ways to workout and fitness classes, some of which are even free to the public. It's a great way to take care of yourself and meet new people. Check out exercise activities near you in our listings.
Historic Corolla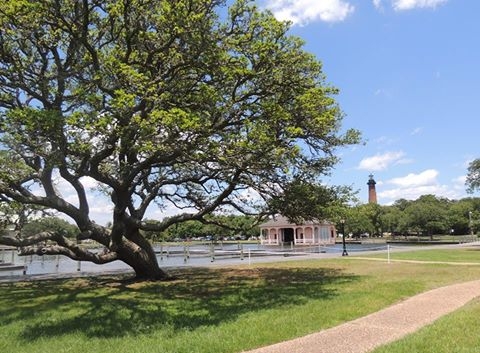 Explore a different sort of Outer Banks by taking a stroll through historic Corolla. Numerous little fishing villages populated the shores of these barrier islands way back when, but Corolla is one of the few that remains intact and restored. Two of historic Corolla's popular attractions, Whalehead and the Currituck Beach Lighthouse, are closed until March, but you can still find plenty of ways to spend a day. Make your way down the sand-covered road, popping in the indie shops that catch your eye. You can even swing by the Corolla Wild Horse Museum or admire the quaint schoolhouse. Park in the lots near the estate and let that sandy path whisk you away to a beach of the past.  
---
These are a few Outer Banks pastimes that never fall prey to seasonal changes. So enjoy as many as you want now, but know that you can return to others during any time of the year. To stay up to date on specific events and activities each day, check out our Daytime Events listing. For live music, trivia nights, open mic opportunities and more, our Nightlife listing tells you when and where everything is happening.