Another holiday brings with it the promise of events and activities that let everyone celebrate in every possible form: food, sports, history, the list goes on. And you can count on Easter being no exception. Over these next few days, particularly this weekend, you'll find events offering Easter a warm welcome to the Outer Banks. Expect colorful eggs, outdoor activities, sunny skies and delicious treats (maybe a hot cross bun or two?).
Home-School History Day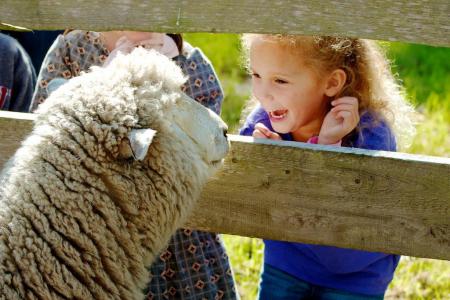 Get a history lesson that no classroom can offer — this Friday Island Farm is featuring a special event for home-schooled families that will make learning seem more like play. And what better way to learn about the Outer Banks' early years than by an immersive experience that transports you to 1850s coastal farm life? Diving into this history opens up other worlds too: Blacksmithing demos? Chemistry. Hearth cooking? Anthropology through food. A little work in the garden or the field? Botany and earth science. Nineteenth-century children's toys and games? History . . . but those are also just great for pure entertainment. Admission is $6 per student and adult and free for children 5 and younger. Homeschool History Day runs from 10 a.m. to 4 p.m.
Fly into Spring & Easter Eggstravaganza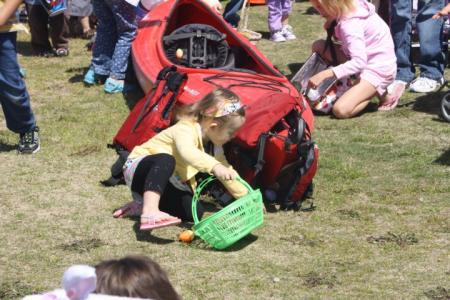 Join Kitty Hawk Kites in welcoming the arrival of Easter and its accompanying season by doing what they do best: Filling the sky with a plethora of colorful, ornate kites. Come out to the Jockey's Ridge location in Nags Head to admire the 30-foot to 100-foot kites dancing in the wind; bring your own too. It's going to be such a fun event that not even the Easter Bunny wants to miss it. Children can get their picture taken with the Bunny at noon and search for Easter eggs in between flying their kites. The kids should bring their best egg-hunting skills as some of the eggs will contain prizes. The Friday and Saturday event lasts from 10 a.m. to 4 p.m., with the three Easter egg hunts held in the morning (one for ages 3 and younger at 11 a.m., another for ages 4 to 6 at 11:45 a.m. and the final one for ages 7 to 12 at 12:15 p.m.). This event is free and open to the public.
Easter Eggstravaganza at The Elizabethan Gardens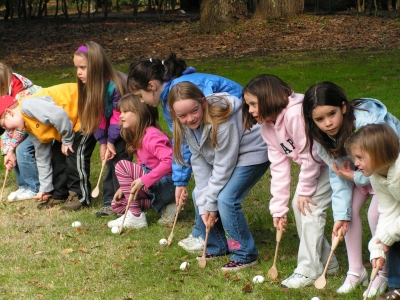 Gathering Easter eggs in a beautiful botanical garden? Does it get more quintessentially springtime than that? The Elizabeth Gardens' annual Easter Eggstravaganza is this Saturday from 10 a.m. to 1 p.m. While it's the largest Easter egg hunt on the Outer Banks, this event is also a festival that lets you enjoy classic Easter activities like an Egg Roll on the Great Lawn, a bonnet and hat contest, a bake sale, story time, live music and games. Kids, bring your Easter baskets to carry your goodies from the event. Parents, don't forget those cameras to capture a few of the photo opportunities these activities will provide. Admission is free for members/friends of The Elizabethan Gardens. And children of nonmembers will be admitted for free per paying adult. Call (252) 473-3234 for any questions or to learn about a detailed schedule.
Hoppy Easter at Pangea Tavern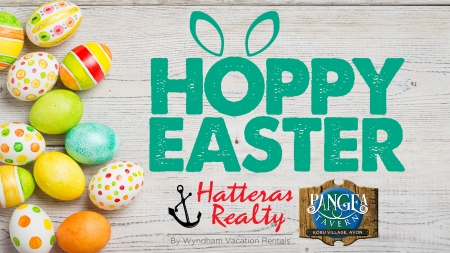 You can count on any event with a pun in its title to delight. At least that's my approach, and I have yet to be disappointed. For Hoppy Easter, Hatteras Realty teams up with Pangea Tavern to create an afternoon of kid-friendly Easter activities and beer enthusiasm. Spend a beautiful Saturday afternoon on Pangea's back deck from 12 to 2 p.m. to get your Easter Bunny photos and feast on specialty Easter dishes and sip Foothills Brewing's coveted Sexual Chocolate Stout. Hang around for the Kids' Egg Hunt on the Kavon Park lawn. Big kids, you too will get your chance for fun with the Adult Beer Hunt.
Tea and Baked Goods Tasting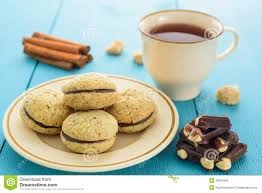 Tea and cookies? Now those are two treats that everyone can get excited about. Come check out The Spice and Tea Exchange location in Duck to learn about a pairing that's basically the sophisticated equal of peanut butter and jelly. Just two days after its grand-opening party, The Spice and Tea Exchange keeps up the pace by offering a tea tasting that teaches you how to perfectly pair tea with cookies. Cookies and other treats will be provided by Chris Carroll from Sweaterbox Confections, and you'll have the opportunity to learn how the Spice and Tea Exchange's products are incorporated into her creations. After all, how many events let you sip tea and nibble sweet treats and pass as educational? It may even inspire how you go about your Easter luncheon. This event is free and open to the public; check it out this Saturday between 1 and 2 p.m.
Hatteras OBX-Wind.com Windsurfing Festival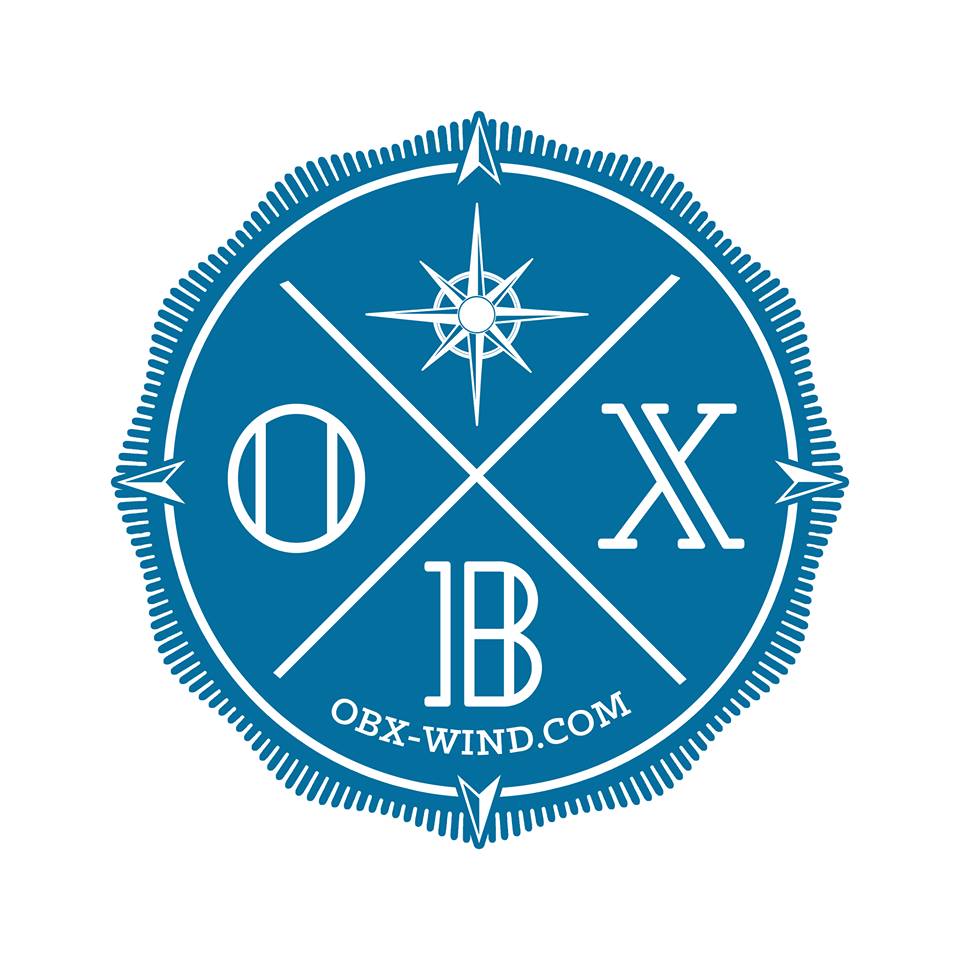 Not only is this weekend full of Easter activities, but it's also the kickoff of the International Windsurfing Tour's OBX-Wind.com Windsurfing Festival in Avon. This week-long festival features races, freestyle competitions, raffles, demos and a bunch of rad people living it up in Avon at OceanAir Sports, Koru Village and other locations. Participate in the long-distance race of 20 kilometers, open to all categories. Show off your stunts at the King of the Cape Freestyle Competition. Or let the windsurfing deities smile warmly upon you by helping you score a raffle prize like a one-week stay at Pro-Windsurf La Venta in Baja, Mexico. The event wraps up with a closing party on Saturday, April 22, complete with a D.J., food and brews. Pre-registration is required for this event and can be done here. 
---
For more events and activities this week, our Daytime Events listings give you a guide to all the fun you can find between Corolla and Ocracoke. If you're interested in live music, game nights and pub quizzes, check out our Nightlife listings for what's happening and where.
To everyone traveling to the Outer Banks for Easter weekend, welcome and excellent choice of location, if I say so myself. Kick back and enjoy the egg hunts, tasty treats, sunshine and everything else we have to offer.