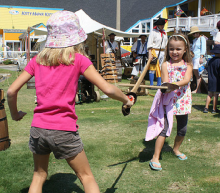 For me, the ocean represents rejuvenation. Sometimes it's where I'm peacefully stretched out, back to the sand, in a classic scene, listening to the ocean's great sounds, and other times it's swimming until all I can taste is salt. The best of summer, in my opinion, is August. All the warm weather activities we meant to do, the cookouts and the beach days we were going to have but never found the time . . . they're finally happening now because they have to. And with kids headed back to their desks and routines at the end of the month, August serves as a last hurrah for families on vacation too. The result is that the next few weeks are absolutely packed with fests and events, and it looks like we saved some of the best for last.
First Friday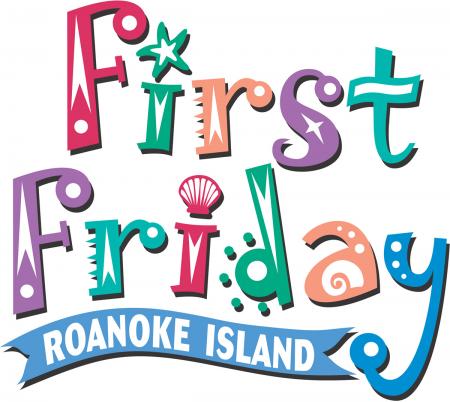 By boat, by car and by foot, they come to downtown Manteo the first Friday of each month for my all-time favorite street festival on the Outer Banks. At First Friday, the historic Manteo waterfront pulses with live music, and as you walk the streets you will find yourself amongst magicians, period-dressed actors and artisans at every corner. Many shops and restaurants host individual celebrations inside their establishments, offering their own live music and special sales. And framed by the beautiful Roanoke Sound, Kitty Hawk Kites raises their towering rock-climbing wall for the adventurers in the crowd. If you've never been to Manteo before, this is a chance to see the small town really come alive. I'll see you in the streets – or perhaps on the water if you're taking my favorite form of transportation. The festival runs from 5 to 8 p.m. on Friday, August 7. Don't forget to check out Tuesdays in Manteo too!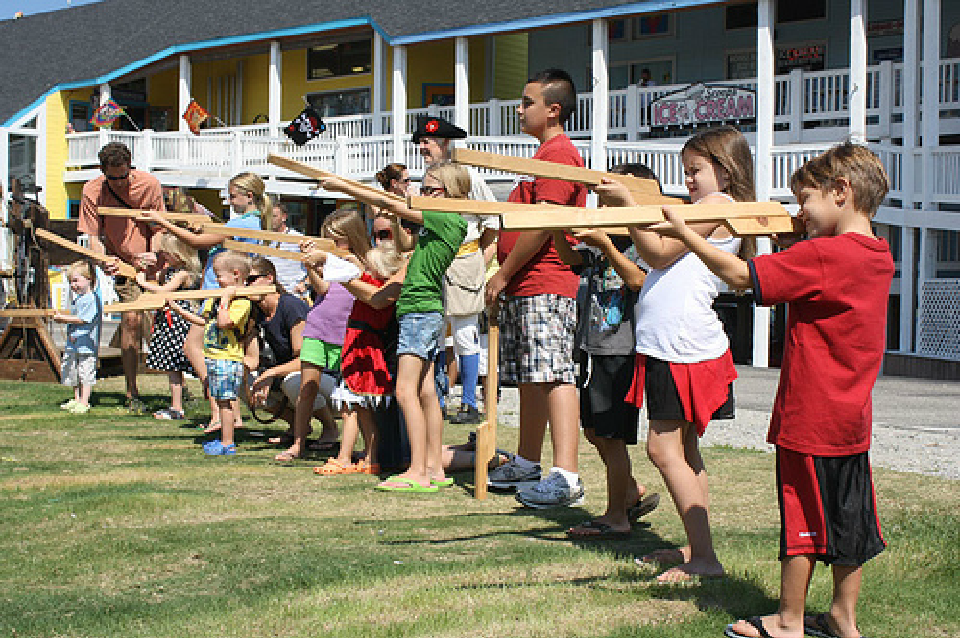 Outer Banks Pirate Festival
Young scallywags, swashbucklers and sea bandits, head to Kitty Hawk Kites next week to see if you have what it takes to be a member of Blackbeard's crew! The annual Outer Banks Pirate Festival is a three-day event where families can learn about the history of pirates on the Outer Banks and kids can participate in Scalawag School to learn the ways of a high seas buccaneer. The fest starts on Wednesday, August 12 with a pirate invasion at Kitty Hawk Kites Kids' Day starting at 10 a.m., then the swashbuckling action doesn't stop until Friday night. You can even converse with the pirates over dinner on certain nights or hang with the crew before Movies on the Sound later in the week. On the Outer Banks, we've had some fearsome pirates throughout the ages like Stede Bonnet the "Gentleman Pirate" and good old Edward Teach "Blackbeard" himself. Although I can't take my place amongst the greats (I'm too old for Scalawag School) I know at heart I was always meant to be a pirate.
New World Festival of the Arts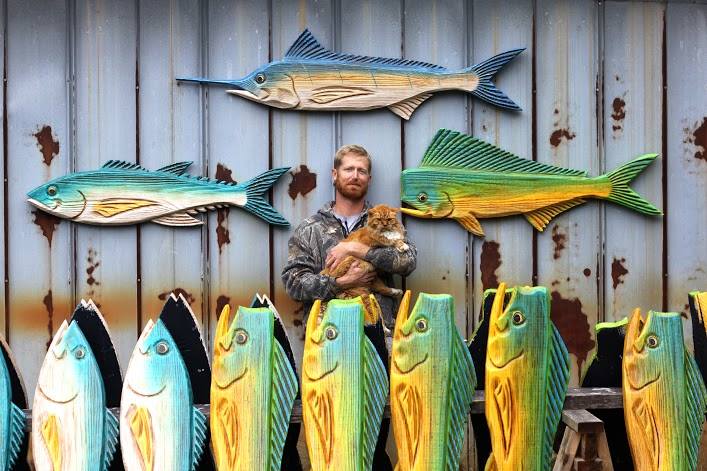 It's all happening on the Manteo waterfront this week.  Once you've had your fun at First Friday, make plans to attend the 34th annual New World Festival of the Arts on Wednesday, August 12 and Thursday, August 13. More than 75 artists from up and down the right coast will display their paintings, jewelry, sculpture, drawings, pottery and photography. You can find your next piece of art or simply enjoy the downtown atmosphere. The Dare County Arts Council is presenting the festival for the first time this year, and if you haven't been to any of their events before, I highly recommend them. The juried show runs from 10 a.m. to 5 p.m. each day, and a free shuttle service will be provided from the parking area at College of the Albemarle's Roanoke Island Campus.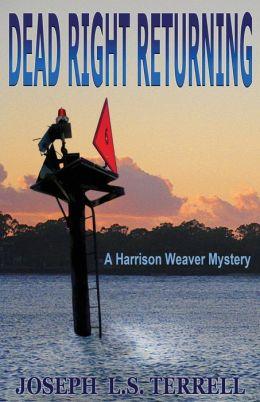 Joseph Terrell Book Signing
This week one of our very own Outer Bankers, Joseph Terrell, will be signing copies of his latest murder mystery set on the Outer Banks. His Harrison Weaver mystery series is well known throughout the area, and this fifth installment titled Dead Right Returning has the crime writer protagonist set on solving a new mystery on Roanoke Island. If it's written by an Outer Banks author, you can count me in – although I may leave all the lights on while I'm reading this one. You can meet Terrell on Friday, August 7 from 9:30 a.m. to noon at Duck's Cottage or on Tuesday, August 11 from 10 a.m. to 1 p.m. at Downtown Books in Manteo. If you're prone to curling up with a good book like me, these bookstores should be on your Outer Banks to-do list anyway.
A Lost Colony Cabaret
Reasons I love The Lost Colony? First and foremost, the outdoor drama is one of a kind. But second on the list would have to be the great number of events they put on outside of the traditional show. This Sunday, August 9, the singers and dancers of The Lost Colony will perform cabaret-style at Kelly's Restaurant as a fundraiser for OBX Pridefest, which is a three-day gay pride festival in September. Dinner at Kelly's is too good to pass up, so I would get there early and treat yourself before the show. Tickets for the event are $10 at the door, and the cabaret starts at 8 p.m.
A Pirate Party Children's Show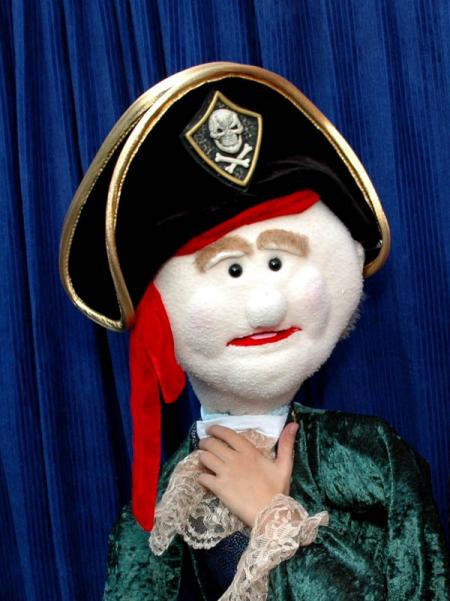 Ahoy, mateys! That's right – good times with Outer Banks pirates don't stop now. A Pirate Party Children's Show features a crew of corsairs in addition to a carefree surfer guy, a mermaid and a talking octopus. This show, put on by Rainbow Puppet Productions, is a happy salute to beach movies of the 1960s and will allow for audience participation in the fun. The show starts at 10:30 a.m. on Friday, August 7. Tickets are $5 and can be purchased in advance or on the day of the event at the Roanoke Island Festival Park ticket office. Kids 5 and younger are free.
Start your evening early with a trunk show at a local boutique or a poker game, then head into the late night with live music, karaoke and a themed party. There are great events happening all around us this week, so be sure to visit our Nightlife & Events page to plan your night out.