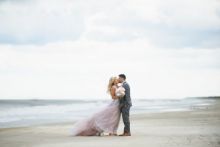 The love of your life finally asked the question, and you said, "YES!" No, I don't mean asking if you want to order take out; I'm talking about tying the knot.
Planning a wedding comes with lots of questions and decisions, and one of the most important is WHERE. The Outer Banks' year-round natural aesthetic and dreamy wedding venues make it a choice wedding destination. In fact, it plays host to more than 3,000 weddings every year. When you consider the area's endless attributes, seeing why is a no brainer. When people choose these beautiful beaches as their wedding venue, a few of the top reasons that draw them here include:
Accommodations
Whether you're traveling here or planning a long list of invites, a top question couples coming to the Outer Banks ask is, "Where do we stay?" Depending on the vibe and size they want, anywhere!
From spacious vacation rental homes to hotels where every guest has their own space and adorably picturesque bed and breakfasts, you practically have your pick of rooms and houses throughout the Outer Banks. If you want accommodations near the wedding itself, spots that also double as your wedding venue boast unparalleled proximity.
Get married with your toes in the sand outside of oceanfront hotels or underneath a canopy of trees in your bed and breakfast's lawn. Many of the grand vacation rental homes include the facilities that turn them into event sites, so you can have your wedding, reception and rest your head all in one spot.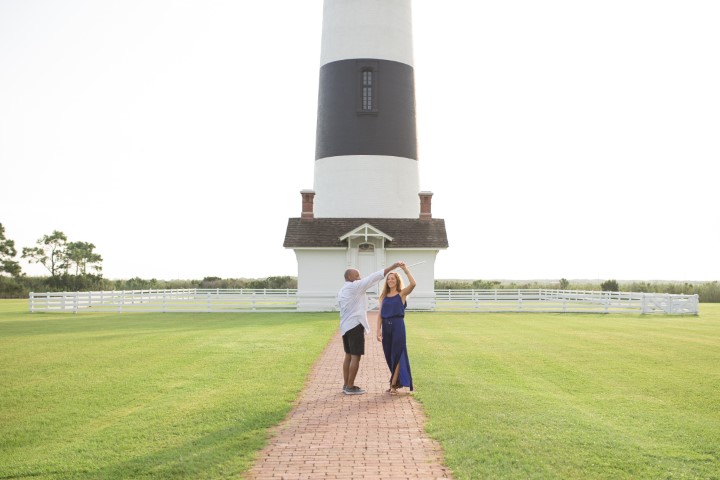 Photo Credits to Ryan and Rach Photography and Outer Banks Wedding Association
Location, location, location
When it comes to weddings, some people choose the venue before they choose a partner. The Outer Banks' varied environments, the spread of attractions and the jaw-dropping event sites give options for all wedding aesthetics:
Beachfront or soundside? Tucked away in the maritime woods or on the manicured green of a golf course in the dunes? Inside, in a state-of-the-art event space, at a resort hotel or a pier house? With a lighthouse or stately 1920s Art Nouveau estate in the background? How could you ever pick one?! The best part is that many of these spots welcome weddings throughout the year.
Timing
Speaking of the Outer Banks as a year-round wedding destination, the majority of couples schedule their weddings for the fall months. And, I'll be honest; it really is the best time of the year. With the weather still warm and businesses still open, couples get the royal Outer Banks treatment and the perks of summertime but without the crowds. Keep an eye on hotels too – many offer special packages to couples and wedding parties during the fall.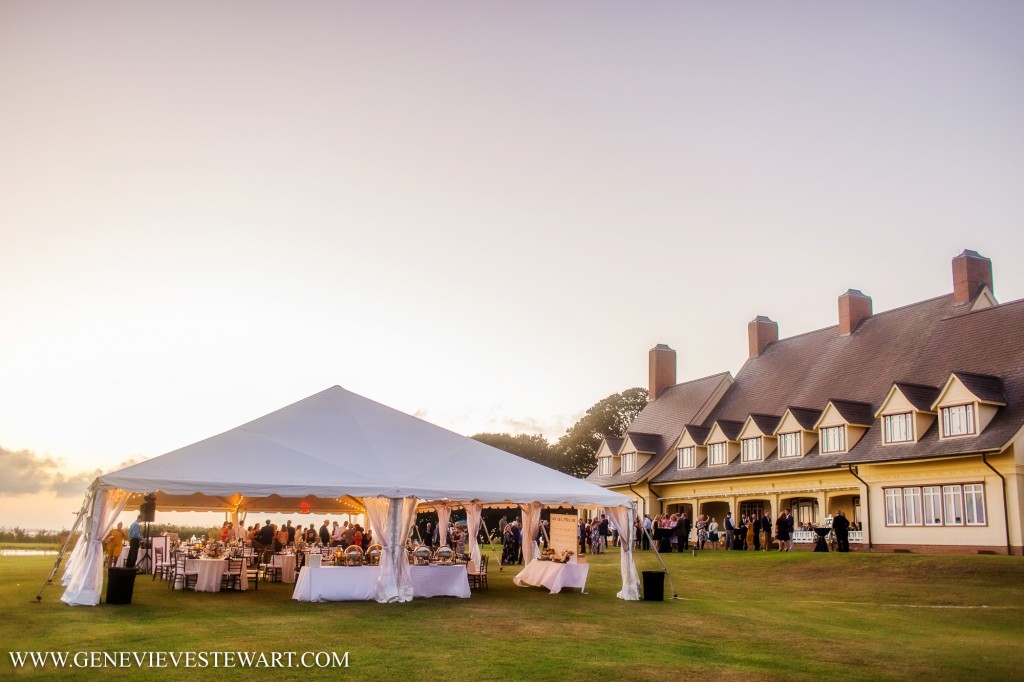 Photo Credits to Genevieve Stewart & Outer Banks Wedding Association
The Small Businesses
For most weddings, the event is the work of many hands. You need a wedding planner, a catering team, photographer, videographer, a DJ or band (or both), a rental supplier, a florist, a hair and makeup stylist, a tailor or seamstress … the list, I'm told, goes on. Couples with weddings on the Outer Banks get the privilege of working with the area's small businesses that provide wedding services and other wedding professionals. Among the array of small businesses you work with, each experience includes their personal touch. The people behind this milieu of vendors care; they'll listen to your ideas and help brainstorm ways of turning your vision into a reality. For a full rundown of all the wedding professionals and their services, check out the Outer Banks Wedding Association's portfolio.

Photo Credits to Outer Banks Wedding Association
Get a taste of the Outer Banks' wedding vendors in action this weekend. The annual Outer Banks Wedding Weekend returns for its expo and grand tour on March 7 and 8.  This two-day event showcases the multitude of methods and ways the Outer Banks can suit your special day. Meet wedding professionals and vendors at the Wedding Expo on Saturday, 10 a.m. to 4 p.m, at First Flight High School in Kill Devil Hills. With each providing a sample of their offerings, you can brainstorm, visualize and taste what they add to a rehearsal dinner, wedding or reception. On Sunday, explore the area's choice venues for rehearsal dinners, weddings and receptions on the Wedding Tour. This self-guided tour around different locations is open from 10 a.m. to 4 p.m.
If you're scheduling a wedding for this summer or fall, NOW is the time to start making plans. The Outer Banks Wedding Association's goal for the Wedding Weekend is to give couples an avenue for hashing out all their wedding details in a single weekend and send them off with a sense of calm and excitement for the upcoming day. Get tickets for the weekend here. 
Not getting married? You won't feel left out this weekend with other events and entertainment happening on the Outer Banks. Check out our Daytime Events and Nightlife calendars to learn about gallery shows, trivia nights, themed galas and more.