By February 1964 The Beatles had taken America by storm. Their arrival from England at JFK's International Airport was marked by throngs of screaming fans, "I Want to Hold Your Hand" was #1 on the U.S. singles charts for the first time and their historic live performance on The Ed Sullivan Show was watched by an estimated 73 million viewers.
While the original members of The Beatles never made it to the Outer Banks (as far as we know), this past Sunday locals and visitors alike celebrated more than 50 years of Beatlemania with the wildly popular band, 1964: The Tribute, at The Lost Colony's stunning open air Waterside Theatre in Manteo.
It wasn't hard to see why Rolling Stone Magazine dubbed 1964 "the best Beatles tribute band on earth" as Sunday's concertgoers rocked out to almost two solid hours of pre-Sgt. Pepper-era songs that included everything from "Can't Buy Me Love" to "Act Naturally." And though the music was, of course, spectacular, it was 1964's verisimilitude that really struck home. Dressed in matching black suits, the four-man band looked and acted the part of John, Paul, George and Ringo to a T, transporting the crowd back decades with their vintage instruments, hairdos, mannerisms and witty onstage banter in between sets.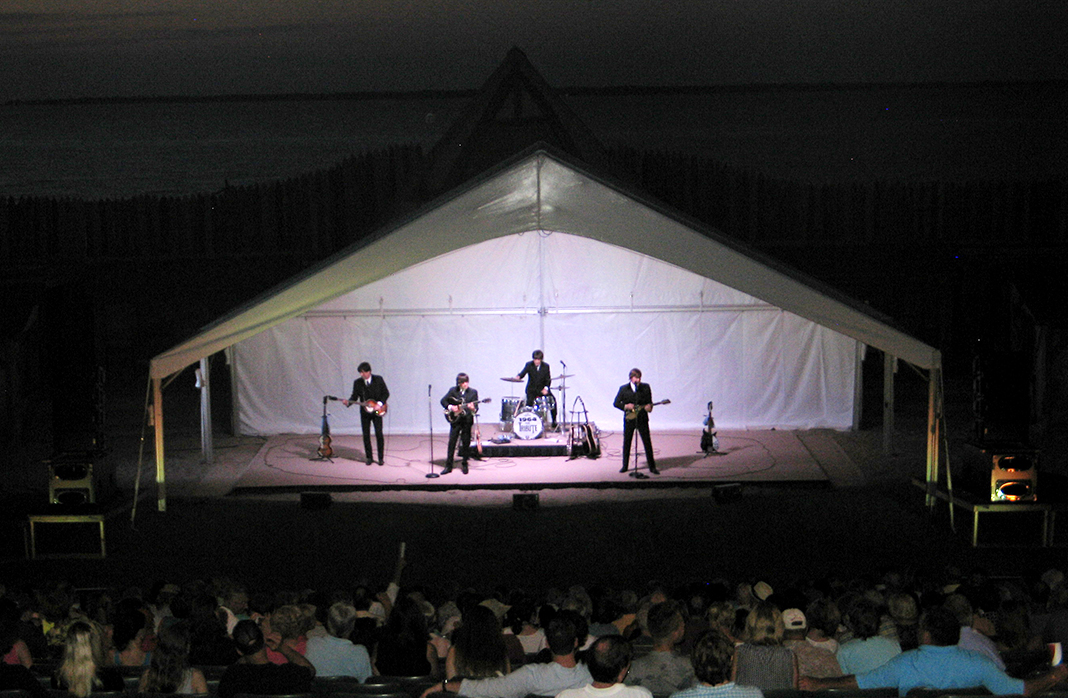 What about the throngs of screaming fans, you ask? There was that, too. From the time the first note was struck, audience members of all ages were cheering and singing along to their favorite tunes. By the time the sun was beginning to set over the Roanoke Sound, people were dancing in crowds on the left Queen's Stage, in front of the main stage and in their seats. Couples young and old slow danced to love songs like "If I Fell," while whole families got into the act during songs like "Twist and Shout" by standing up and waving their hands in the air at the band's request.  
Exhausted but beaming after the show, 1964's band members signed autographs and chatted with excited fans by the front gates. "We had such a good time!" said Mark Benson (a.k.a. John Lennon), who started 1964 more than 30 years ago. He paused to pose for a picture with one of his 8-year-old fans. When the young girl told him she liked to play music too, he presented her with a guitar pick from his jacket pocket. "We love crowds like this where you see people from all generations," Mark continued, smiling. "It was really what surprised us so much in the beginning — how universal The Beatles are. Music just has that power to unite people."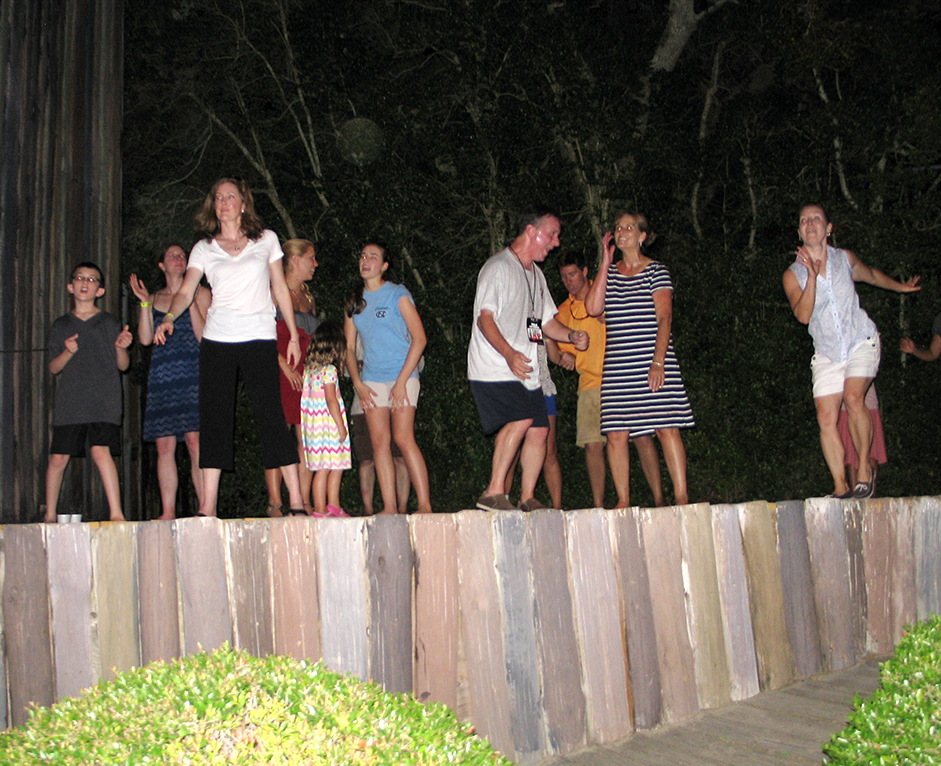 This is undeniably true, and it's the spirit behind the whole 2015 Live at the Waterside concert series presented by The Lost Colony and PNC Bank. If you missed 1964: The Tribute, the first concert in this series, you still have two more chances to hear some of your favorite music from the '70s and '80s this rocking summer at the Waterside Theatre, which was recently named one of the 10 best outdoor concert venues by USA Today. On July 12 join the crowds to gather for Jefferson Starship's only area appearance, featuring original Jefferson Airplane members Paul Kantner and David Freiberg as they play a number of their greatest hits. And for the last concert in the series, nab your tickets early for Resurrection – A Journey Tribute in order to relive the '80s in all its glory (big hair and your best acid-washed denim is, apparently, optional, but we still highly recommend it).  
Prepare to be entertained, transported and — above all — get ready to groove like you mean it: This is the summer of rock!
Tickets for the remaining two concerts are still available by phone at (252) 473-2127 or online at thelostcolony.org.  Regular admission tickets for Jefferson Starship are $30, and a limited number of VIP tickets are available for $60. Tickets for Resurrection – A Journey Tribute are $20 for regular admission and $45 for VIP tickets.
---