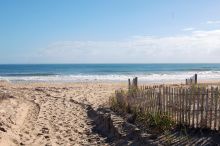 As the buds blossom and breezes get warmer, we look ahead — toward spring and summer, the seasons when nature is once again vibrant and alive. With these seasons also comes an increase of events and activities, thanks to the warming weather. This week's events are all about looking ahead – they embrace locals' excitement toward the approach of St. Patrick's Day and focus on food, which lets us enthuse about the Outer Banks Restaurant Week at the end of the month. Think of these events and activities as little samples that just whet your appetite for more. 
Kelly's Annual Running of the Leprechauns 5K & 10K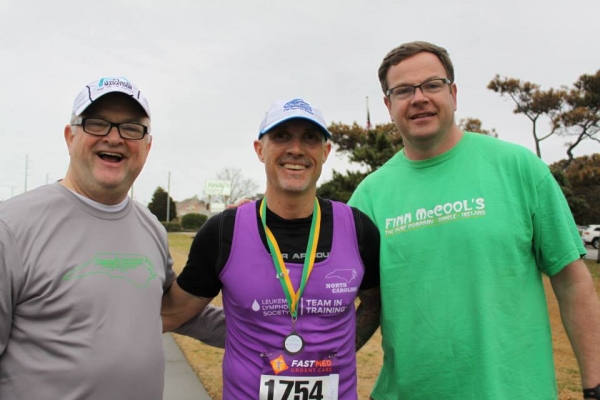 Come out, lads and lassies, and show off your Irish pride on Saturday, March 11 from 8 to 11 a.m. at this popular annual event. The annual Running of the Leprechauns 5K and 10K draws a crowd every year – not just of participants running through the Town of Nags Head and the Nags Head Woods Nature Conservancy, but also the crowd of enthusiastic volunteers and spectators, eager to cheer on their friends and family members in the run. And don't forget about the best part: the after party at Kelly's Restaurant and Tavern, where you can reward your hard work with hearty Irish stew and a flavorful Guinness. This event isn't just for fun — all proceeds from registration and donations benefit Outer Banks Community Foundation. Want to run or volunteer? Follow this link to register!
Cheese It Up at The Elizabethan Gardens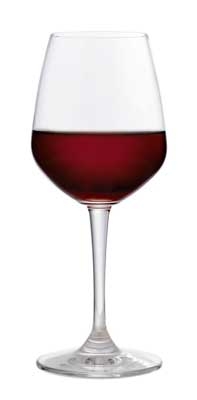 Do you like cheese? And maybe some wine? How about an adorable collection of plants ? Better question: who doesn't? You can find a fusion of all of these at The Elizabethan Gardens' event, Cheese It Up, happening this Saturday, March 11. Carl Curnutte and friends will teach you the essentials for cultivating the perfect container garden that will reach peak bloom by the summer. In addition to your gardens, you'll also get a taste for the art of pairing wine with cheese, perfect when you're hosting a dinner party or, let's be honest, just treating yourself. Call (252) 473-3234 for more information or tickets, which are $45 for members of Elizabethan Gardens and $55 for non-members. This event lasts from 12 to 2 p.m.
Tea Tasting with The Spice and Tea Exchange

Beat that early March chill in the air with a nourishing cup of tea. Join The Spice and Tea Exchange in Duck this Saturday to learn everything you ever wanted to know about tea. As you learn about different types of teas and how to properly steep them, you'll emerge an aficionado ready for tea party that would make the Mad Hatter jealous. Of course, how better to learn than by sampling some of the world-class teas the shop carries? The tea tasting is free to attend and open to all. Swing by the shop at 1 p.m. to check it out.
Full Moon Party at Bonzer Shack Bar & Grill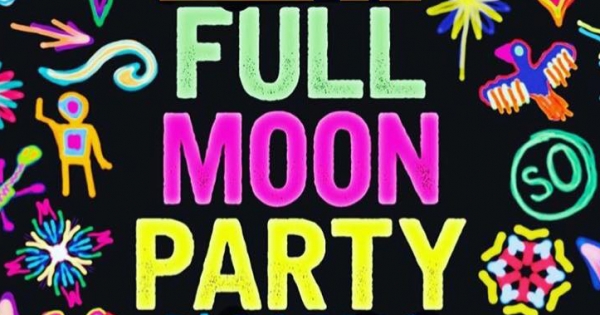 After the sun sets on the Outer Banks, few things are more picturesque than the full moon. It's a spellbinding image — the ocean reflecting the brilliant orb and the ground illuminated by that silvery glow. It's a monthly occurrence worthy of a party, and Bonzer Shack Bar and Grill knows this. This Saturday, March 11 you can join their celebration of the full moon. Sweet Water Brewing Company sponsors this event, and Bonzer Shack pulls out all the stops. There will be live music provided by Holly Overton with Midnight People, black lights, body paint and fire dancers to keep you entertained. The bar will also be offering drink specials for the event. The Full Moon Party is open to ages 21 and older and is free to attend. It starts at 11 p.m.
Kelly's St. Patrick's Day Parade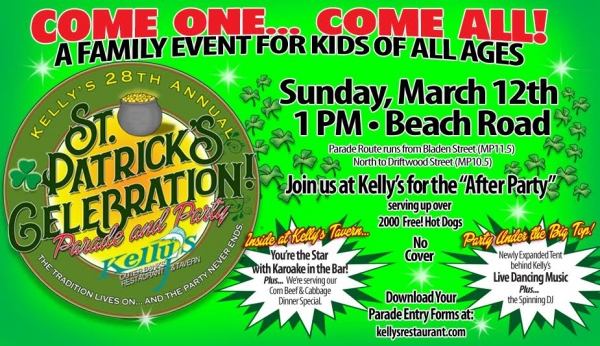 Get your green on at one of the largest St. Patty's Day parades on the East Coast with this annual parade sponsored by Kelly's Restaurant and Tavern. Many locals count on attending the parade. Some may walk in it, dressed in festive attire, and others may wave from the sidelines, a good spot to see your friends and catch candy tossed by the marchers. The route begins at Bladen Street and heads up the beach road to Driftwood Street. Afterwards join Kelly's for the St. Patrick's Day–themed after party with live music, a DJ and free hot dogs to fill you up, or you can elect for a taste of Irish cuisine with the dinner special: corned beef and cabbage. There's no cover for the after party. The parade begins at 1 p.m., and the after party lasts until 4 p.m. 
---
If these events left you craving more, you're in luck as the Outer Banks has much more coming up. To learn more about the day-to-day activities, check out our Daytime Events listings. And keep your evenings entertaining and fun-filled with the help of our Nightlife listings.