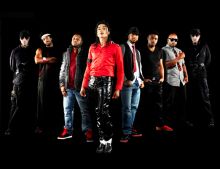 Are you bad? And by that, I mean really, really bad, like Michael Jackson, who announces it 22 times in his hit song. If you are, then you'd best plan on making your way to the Lost Colony's Waterside Theatre on the evening of August 7. That's where you and all of the "baddest" music lovers the Outer Banks can get your Moonwalk on and show off your Thriller grooves with the help of Who's Bad – The Ultimate Michael Jackson Tribute Band. As the last event in the Lost Colony's PNC LIVE at the Waterside Series, Who's Bad ushers in the final summer month with their astounding recreations of the King of Pop's eminent repertoire.
So far this summer, the Waterside Theatre's hosted the musical sounds of sing-songwriter rock and the Laurel Canyon sound, and now it's pop's turn. It's not just any pop either – it's the pop that transformed the genre into the sound that we know and love today. Who's Bad is the world's longest running Michael Jackson tribute band. They've toured since 2004, selling out national and international concert venues from China to Brazil and beyond. If you think a tribute band is somehow lesser than an original group, keep in mind that Who's Bad is no stranger to big names; they've performed alongside Aretha Franklin, The Backstreet Boys, The Four Tops, Boys II Men and Pitbull.
This band's level of success is attributed to the serious study they've given Michael Jackson's music, dance and performance. These nine performers harbor more than 100 cumulative years of experience including playing alongside chart-topping bands and performing on Broadway. They pool their talent and resurrect Michael Jackson's music through their funky beats, electric chords and criminally smooth dance moves. They pay homage to Jackson with more than the up-beat tunes – their stage presence is equally mesmerizing. Multiple dancers mimic Jackson's world-famous dance moves in appropriate attire including fedoras, sparkling white gloves and of course that snazzy red leather jacket. Colorful lights and dry ice blanket each musician, singer and dancer for this sensory show.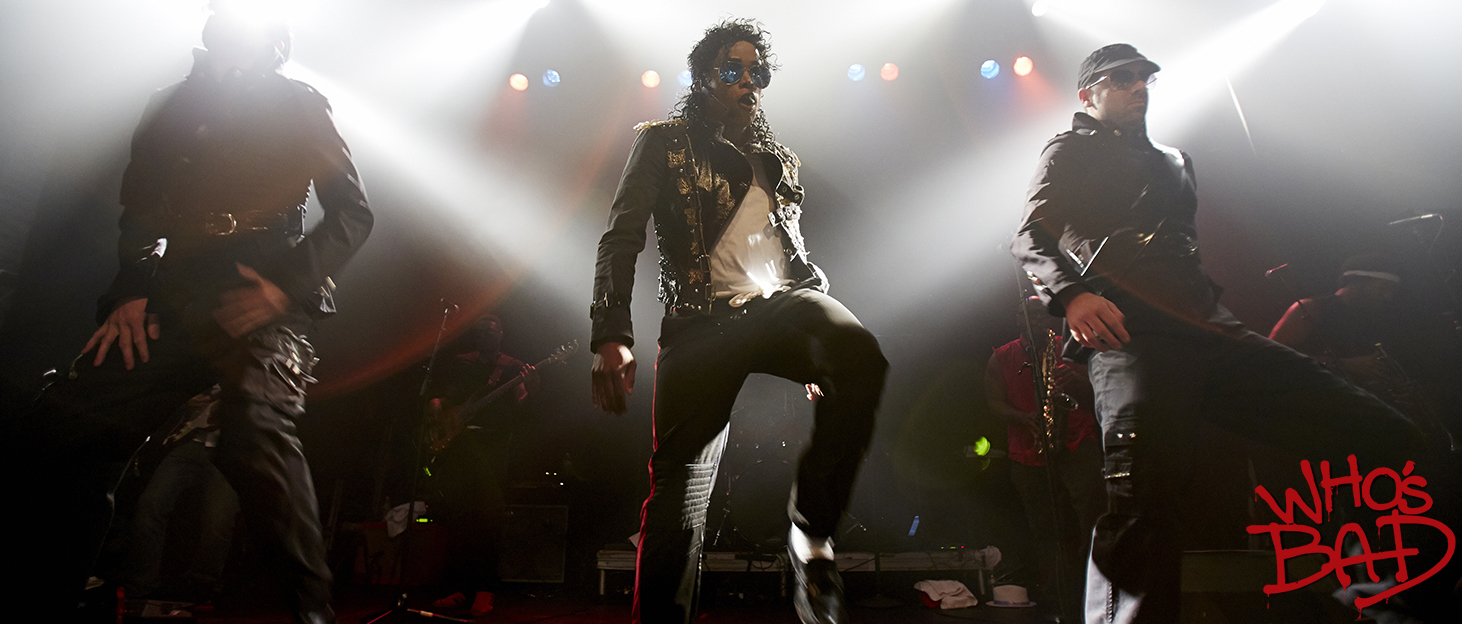 According to Jackson's longtime friend and manager, Frank Dileo, "Michael would've been proud."
If you're on the hunt for music that makes everyone shake their bodies down to the ground, pay a visit to the Lost Colony's Waterside Theatre on August 7 at 8 p.m. where the music won't stop 'til you get enough. 
Tickets for Who's Bad – The Ultimate Michael Jackson Tribute Band are available for sale online or by phone at (252) 473-6000. Tickets in advance cost $20 and $25 the day of. For an experience that brings you even closer to the action, reserve VIP tickets for $40 that let you sit in the rows nearest the stage.