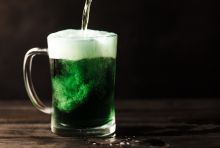 I'm not Irish nor am I Catholic, but neither diminishes my die-hard love for St. Patrick's Day. It's the holiday that we all need. Think about it: The calendar rolled into March, but not every day feels spring like until the month's end. While we're occasionally treated to sunshine and the first hints of tourist season, a drizzly, 40-degree day wallops us with howling winds. St. Patrick's Day, however, comes as a departure from the winter blues that celebrates this time of year. After all, who wouldn't want a bit of festivities, a hardy bowl of Irish stew and rich Guinness right about now?
I thank St. Patrick that my Outer Banks community shares my desires. The cancellation of some of the mainstay St. Paddy's Day traditions, such as the Running of the Leprechauns and the St. Patrick's Day Parade, alter the area's holiday traditions a bit. But luck of the Irish is on our side! Smaller events and festivities remain and promise shamrock shenanigans to brighten the almost Irish-esque weather. Keep an eye on updates from individual events this weekend as you make plans.
The Running of the Leprechauns races are out, but you can still get moving at the St. Patrick's Day Party and Beer Mile Run at the Outer Banks Brewing Station. Keep up the running theme with the beer mile, a social run that pairs 10-ounce beers with each ¼-mile of the course. While awards are given for the fastest male and female runners, the contest everyone really wants to see is the costume contest, where folks debut their holiday finest. The race starts at 2 p.m., and afterwards, participants and party-goers gather in the backyard for the St. Patrick's Day Party. The race itself is limited to 100 participants, so register now if you haven't! Spectators and party goers need no advanced registration.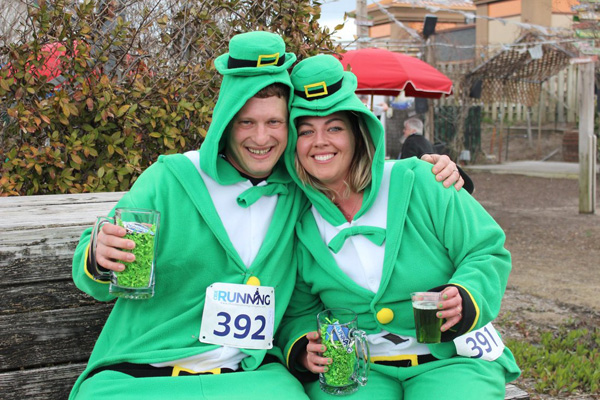 If you're more into dancing than running, then up your spirits with Duck's original Celtic rock group. Skirts & Kidneys (yes, you read that right) brings an afternoon of festivities to Sweet T's in Duck. Whether you show up dressed for the occasion or not, feast on Irish-themed snacks alongside Irish brews, and listen to music that'd make Danny boy come running. Swing by Sweet T's St. Patrick's Day Party anytime between 2 and 6 p.m. for a dose of the action. 
If you miss the party on Saturday afternoon, you can still catch Skirts & Kidneys at The Village Table & Tavern on Sunday, March 15, from 5 to 8 p.m. There, We're All Irish is the mindset of their weekend-long St. Patrick's Day celebration. Join them for lunch and dinner either day, and develop an appreciation for a new side of the Emerald Isle with their Irish food and drink specials.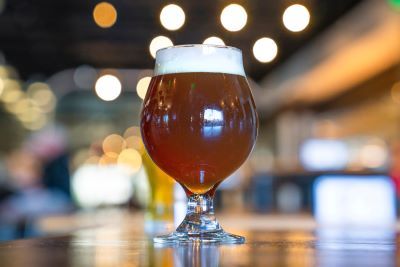 In the evening, round up your lads and lassies, and pub crawl in a way that would make the Irish proud. For evening parties and a little nightlife, check out the St. Paddy's Party at Paparazzi OBX in Kitty Hawk on Saturday, March 14. Dance the night away with DJ Live, or take the stage yourself with the karaoke machine. The night starts at 9 p.m. New York Pizza Pub also hosts their St. Patrick's Celebration that night, starting at 10 p.m. DJ Styles provides the jams. Get your green going!
Do you have any St. Patrick's Day traditions that put a little Irish spring in your step? Personally, I always wear (something) green, and enjoy a green-themed snack, such as cabbage or box of Thin Mints (it definitely counts as green). There are more festivities in the works around the Outer Banks this weekend, and you'll find them on our Nightlife and Daytime Events pages. In the meantime, wear green, wash your hands and stay sane. I'll catch y'all next week.