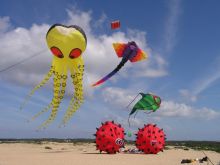 Take a deep breath of wild ocean air because summer has arrived. Schools let out this week on the Outer Banks, and a stream of vacationers arrived to bring in the season with a well-deserved getaway. Now is the time for long days spent boating on the sound and soaking up the sun's heat oceanside — a time to kick off your flip flops (because you shouldn't be wearing any other shoes) and kick back in your beach chair for the rest of summer. There's not much that you'll need to rise for, but I do recommend exploring the many outdoor music and arts festivals the Outer Banks has to offer. Coming up this week, we've got a renowned kite festival, several creative gatherings of local artists, an adventure course and a whole lot more.
Rogallo Kite Festival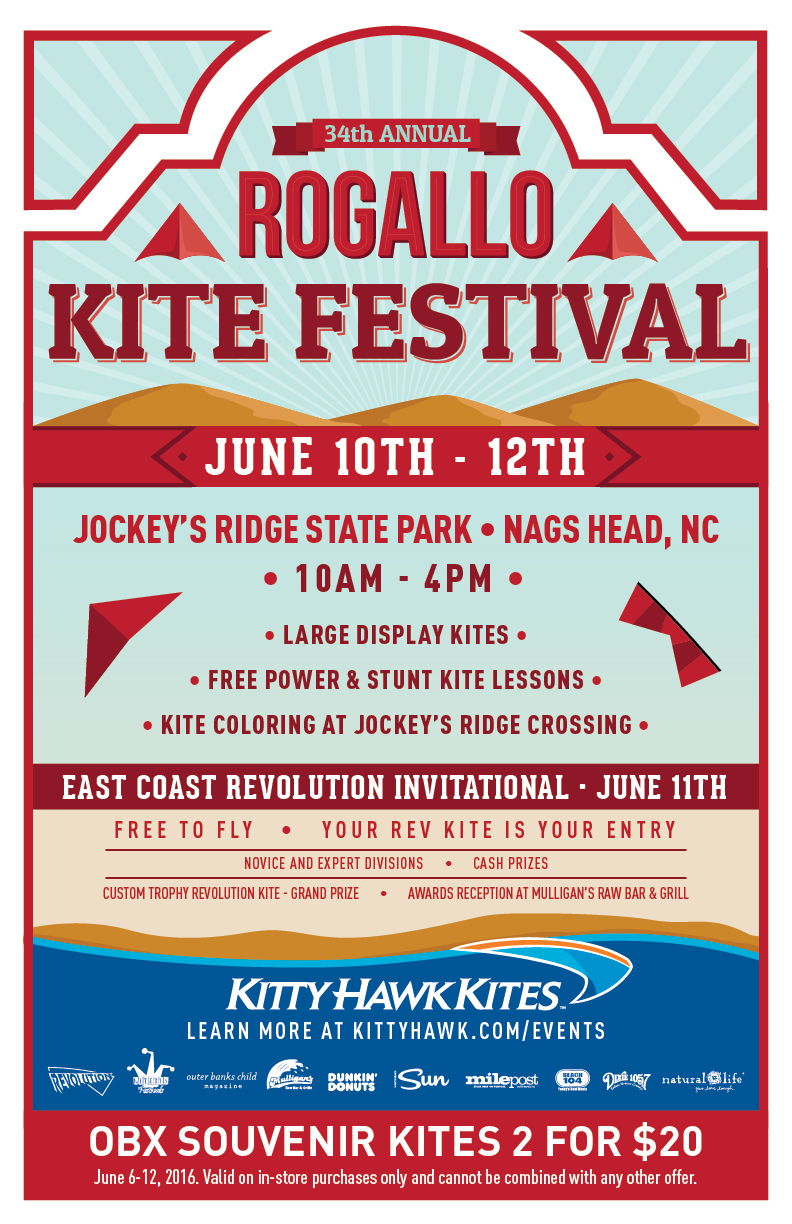 Look to the skies this weekend for the enormous kites of the 34th annual Rogallo Kite Festival. Larger than life show kites from 30 to 100 feet will be displayed above the shifting sands of Jockey's Ridge and, trust me, this is a sight you have to see to believe. From the massive panda kite to the octopus with its tentacles trailing in the wind, this is a seriously cool showing that the whole family will enjoy.
The kites are going up in honor of Francis Rogallo, the inventor of the flexible wing that we use in hang gliding to this day. Rogallo's designs have carried over into stunt kites and power kites too, and this Friday, June 10 through Sunday, June 12, he will be honored at the free kite festival where visitors can fly kites, take part in stunt kite lessons and enjoy kite coloring for children. The kites will be up from 10 a.m. to 4 p.m. with kite flying lessons at 10 a.m. and 2 p.m. each day.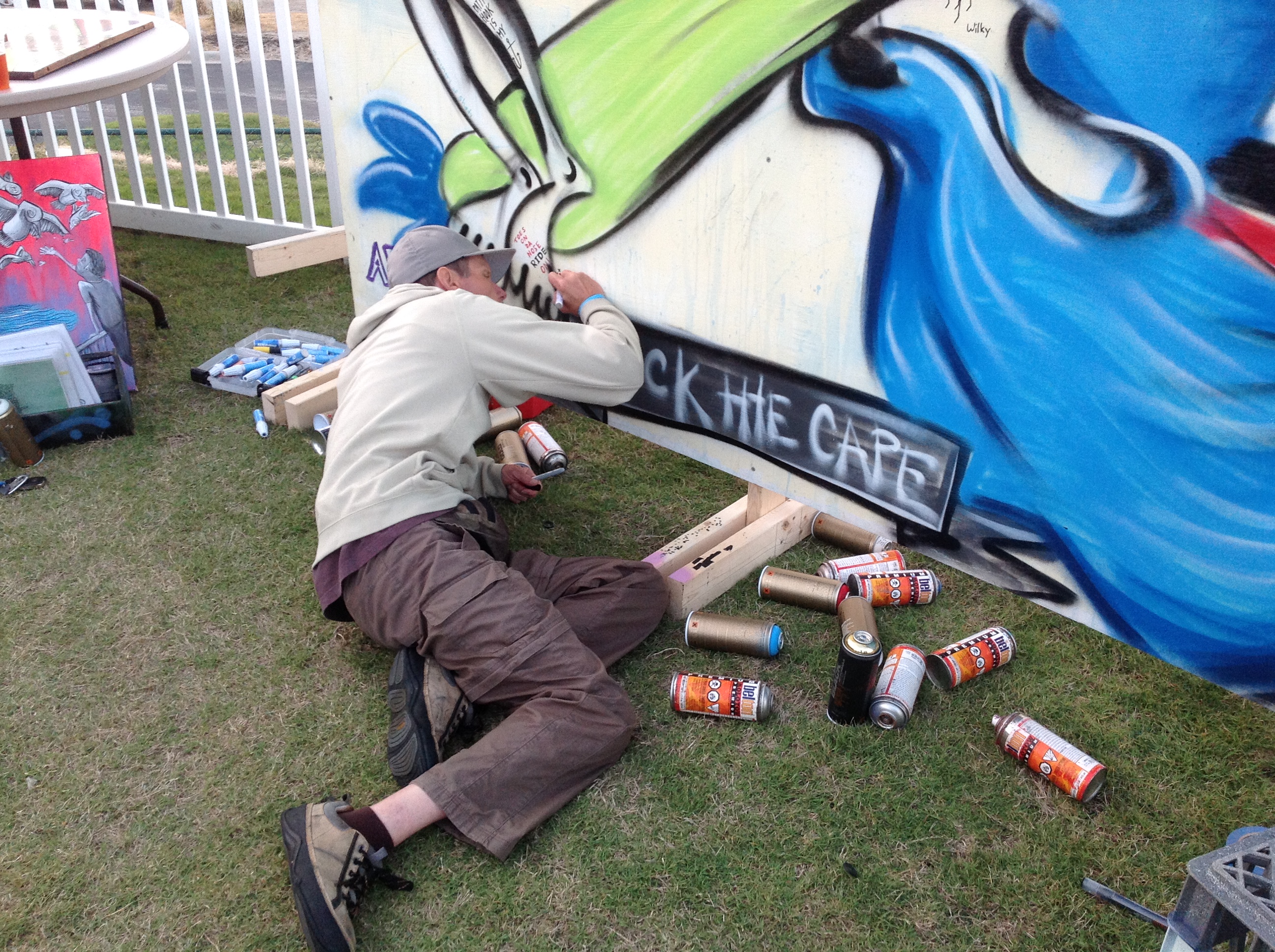 Rock the Cape Festival
Celebrate the creative community with a three-day festival of live music, art demonstrations and activities for children. The 4th annual Rock the Cape Festival returns to Hatteras Island this week from Wednesday, June 8 to Friday, June 10 at Koru Village. New to the fest this time around is The Island Art Show (details below) and Experience Art held at numerous galleries across the island. This year's Rock the Cape concert takes place tonight, Thursday, June 9 with the Unknown Tongues and The Midatlantic Band taking the stage at Koru Village's Beach Klub. Tickets for the concert are $12 in advance or $18 at the doors, which open at 6 p.m.
Storm the Beach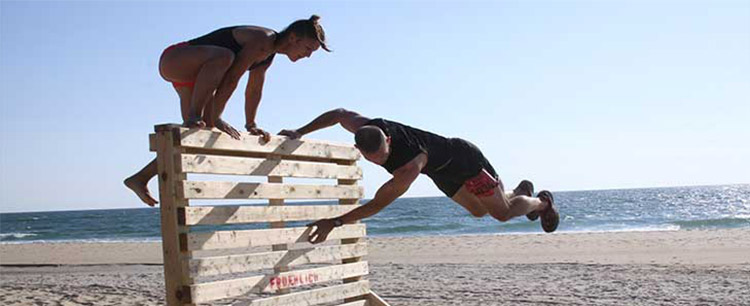 Run, crawl, jump, carry and endure in this obstacle course and adventure race held right on the beach by Jennette's Pier. This isn't your typical run and receive your medal at the finish type of race. Participants will need to crawl, climb and conquer obstacles such as the Swamp Scum and the Sandfiddler Crawl to reach the end of the course. You can register individually or with a team, and costumes are definitely encouraged. Participants will receive an event shirt, beach themed medal and swag bag, and there will be a post-race beach party awards ceremony. Storm the Beach takes place on Sunday, June 12 at 9 a.m. Pre-registration is required.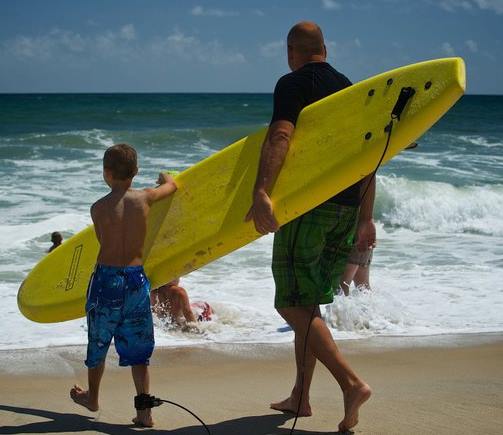 Surfing for Autism Benefit
Come out and support an incredible event that is near and dear to many locals' hearts. Surfing for Autism is an annual awareness event that gives children with autism and Aspergers the opportunity to surf with local surfers. Throughout the year, several benefits are held to make the surfing event possible including this weekend's party at Bonzer Shack. There will be activities for the entire family such as face painting, a dunk tank, silent auction, 50/50 raffle and tie dying. You know there is going to be some spectacular fare from the chef at Bonzer Shack as well as live music and a surfboard raffle. The Surfing for Autism Benefit will take place on Sunday, June 12 from 1 to 6 p.m. All proceeds support Surfing for Autism.
Hatteras Island Art Show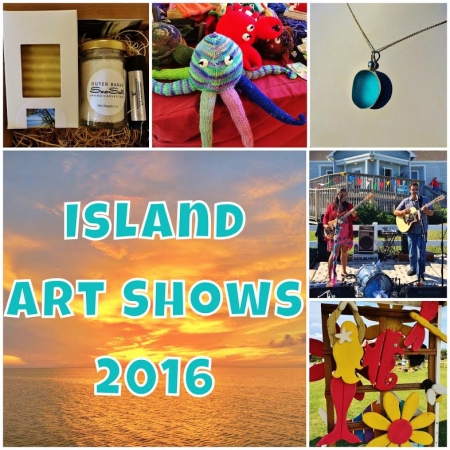 From fine art to prints to woodworks, the work of more than 20 local artists and crafters will be at this week's Hatteras Island Art Show. Wander through eclectic booths of sea glass jewelry, handmade soaps, surfing art, hula hoops and more as you support our local artisans. The recurring show is free to attend (save your dollars for the art!) and will be held this week on Friday, June 10 from 10 a.m. to 5 p.m. at the Rodanthe-Waves-Salvo Community Center. There will be live music, a raffle for donated goods from the artists and a delicious lunch available for purchase. Each Island Art Show benefits a different local cause, from the Outer Banks SPCA to Hatteras Island Meals.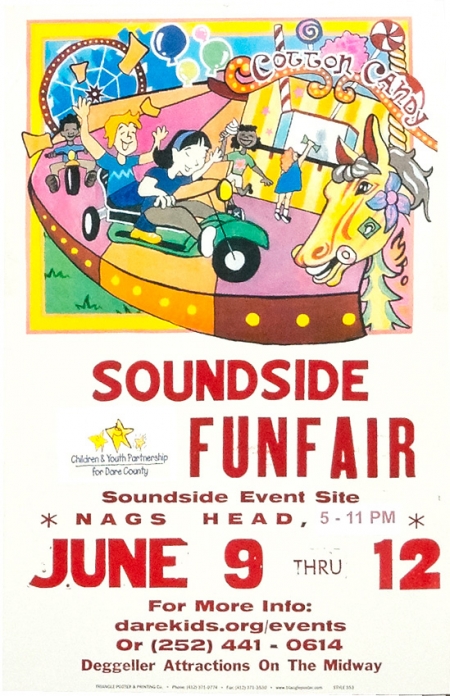 Soundside FunFair
Is there anything better than a summer carnival on the waterfront? Cotton candy, funnel cakes, carnival games and 12 rides including an enormous Ferris wheel are coming to the Soundside Event Site this week for the first annual Soundside FunFair. Held by the Children and Youth Partnership for Dare County, the carnival is free to attend while rides and games are ticketed on-site. All proceeds will benefit the Partnership. The FunFair kicks off today, Thursday, June 9 and runs through Sunday, June 12 from 5 to 11 p.m. each day.
Movies on the Sound
Movies on the Sound is back for the summer, with Happy Feet kicking off the free weekly showings on the Duck Town Green. This is a family-friendly event right in a lovely setting on the waterfront that takes place from mid-June to mid-August. Families can feel free to bring a picnic or enjoy concessions for sale on site. Catch the sunset over the Currituck Sound before the movie, which plays at dusk on Tuesday, June 14. A $10 donation per car is appreciated and will benefit low-income and special needs families.
World Turning Band: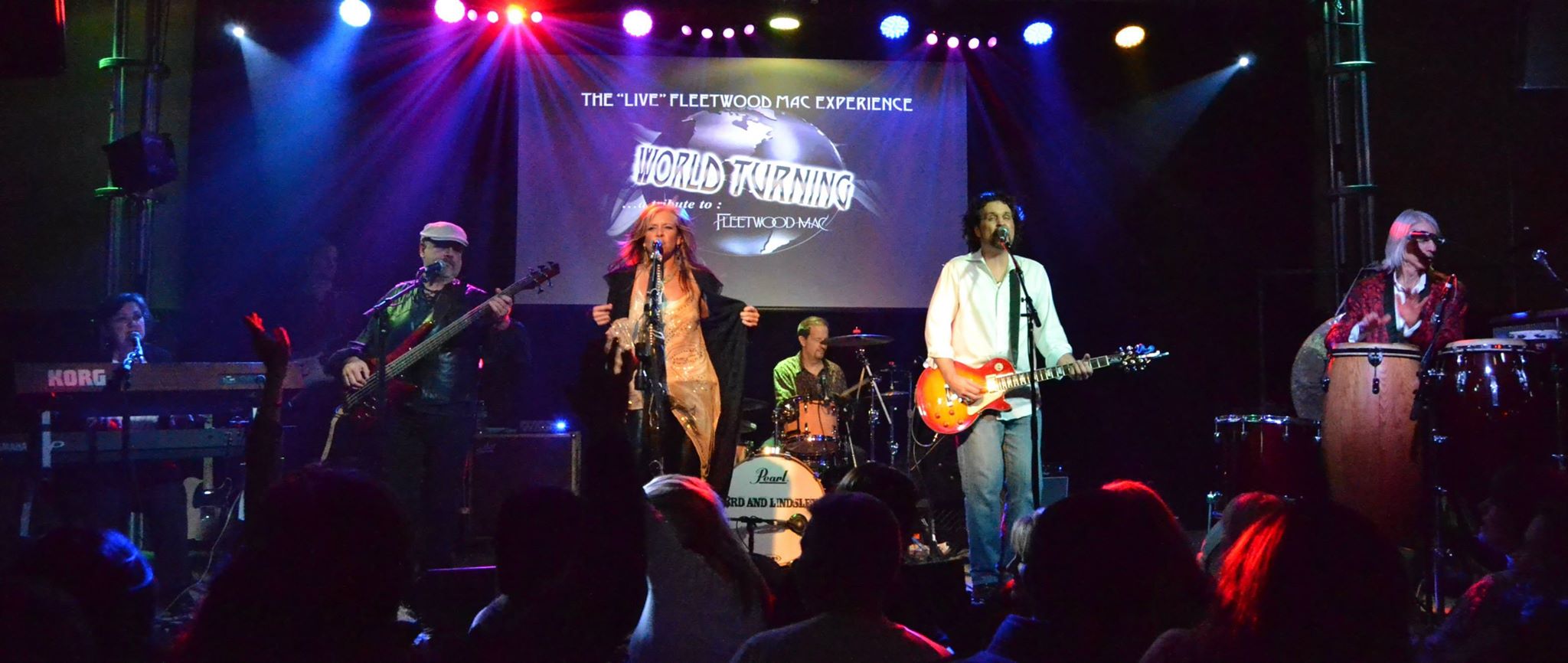 A Tribute to Fleetwood Mac
Fellow Fleetwood Mac fans, there's a performance coming up that you won't want to miss. The Lost Colony's outdoor concert series is kicking off at the beautiful Waterside Theatre with the World Turning Band: The Live Fleetwood Mac Experience. Prepare for an evening of Fleetwood Mac's top 40 hits as the Nashville-based World Turning Band performs everything from the legendary band's greatest early songs to Stevie Nicks' later work.
This is going to be a great one for dad, too, falling on Fathers Day on Sunday, June 19. The doors open at 7:30 p.m., and the show starts at 8 p.m. Get your tickets now!
As for other nightlife happenings this week, there is simply too much happening to cover it all here. Be sure to visit our Nightlife & Events page to plan an evening at the theater or a night of live, local music and dancing.