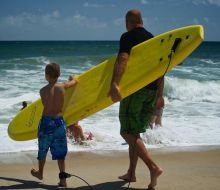 On the Outer Banks, surfing is a culture. There're the kids who suddenly have saltwater gush from their noses in the middle of class, eyes red from an early morning surf session, and there're the grandpas who still check the waves every day and ride with the rest. Surfing didn't stick with me in the long run, but I'll always remember standing up on my board for the first time as my dad and brothers whooped nearby. I have a deep-rooted respect for the ocean, among most forces of nature, and with surfing came the feeling that I was a part of one of those great forces. If you've never attempted the sport before, I recommend it to everyone. It doesn't mean you need to be one of those hurricane chasing, die-hard surfers – although if you are, good on you. Yes, the Outer Banks is known for some of the best swell on the East Coast, but we have small days too! The surfing community here loves to share their passion, and one of the most incredible examples of this is the annual Surfing for Autism event each August.
Surfing for Autism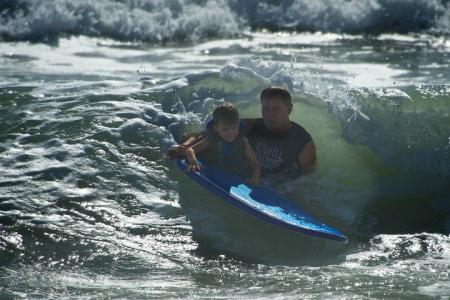 Near and dear to many locals' hearts, this autism and Asperger's awareness event lets kids experience the therapeutic benefits of surfing. Children of all ages are paired with two surfers (look for my dad!) and a skilled therapist or teacher who is well educated on the special needs of children with autism. It's an awesome way for the kids to learn to surf in a safe environment, and the community support is truly incredible. Surfer or not, you should check out this event. I'll be there, sans surfboard, to cheer on the kids and thank those awesome volunteers. Surfing for Autism takes place on Saturday, August 15 from 9 a.m. to 1 p.m. at Jennette's Pier. There will be a lunch following the surf lessons for volunteers, family and individuals with autism.
Ocracoke's Fig Festival and Fig Cake Bake-Off
For the second year, Ocracoke celebrates the summer's fig bounty with a fig cake bake-off, live music, dancing, crafts, lots of figs and even a fig expert. If you're a regular visitor to Ocracoke, then you know how this small town throws a party. Kick off your shoes for traditional Ocracoke-style dancing with moves like Dive for the Oyster and Dig for the Clam. There will be face painting for the kids and free fig cake samples after the Bake-Off judging. A lot of Outer Banks events are unlike anything you could find on the mainland, but events in Ocracoke – especially this one – are truly one-of-a-kind. If you don't make it for the festival, head to Ocracoke sometime this week because the island restaurants are featuring fig-infused specials. The actual festival is happening Friday, August 14 from 1 to 10 p.m. and is free.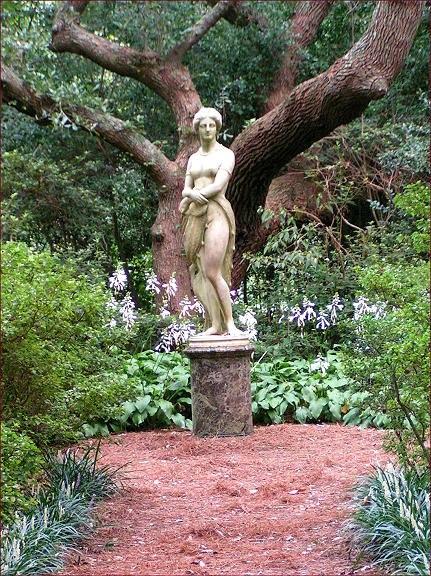 Virginia Dare's Birthday
Right up there with the Wright brothers and Blackbeard, the name Virginia Dare is known by every child on this island as a key part of Outer Banks history. She was the first English child born in the New World but disappeared soon after with the Lost Colony. Today, she stands in the Elizabethan Gardens immortalized in statue form, and in honor of her 428th birthday on Tuesday, August 18, admission to the Gardens will be reduced to $4.28. This is one of the most beautiful places you can find on the Outer Banks – one of our hidden gems if you will – and Virginia Dare's Birthday would be the perfect day to visit or re-visit the Gardens. The event lasts from 9 a.m. to 2 p.m. with a Southern Picnic lunch at noon.
BIC Standup Paddleboard One Design Series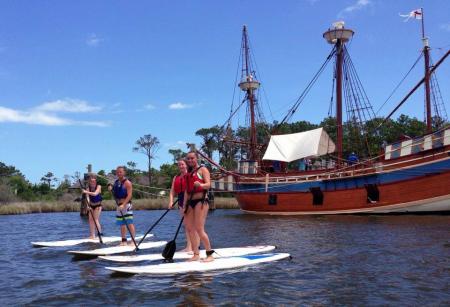 SUP enthusiasts (present!) and first-timers, here's your event for the week. This is the second to last standup paddleboard competition in the summer's One Design Series, and conditions have been glassy as can be – excluding the occasional wake from the tubers and wakeboarders that I'm certain are trying to knock me off-balance. All levels are welcome to this free, family-friendly competition at the Sanderling Resort in Duck, which runs from 9 a.m. to noon. Make sure to arrive early to sign up, and afterward you can rent some boards from Kitty Hawk Kites if you realize you just can't stop SUPing.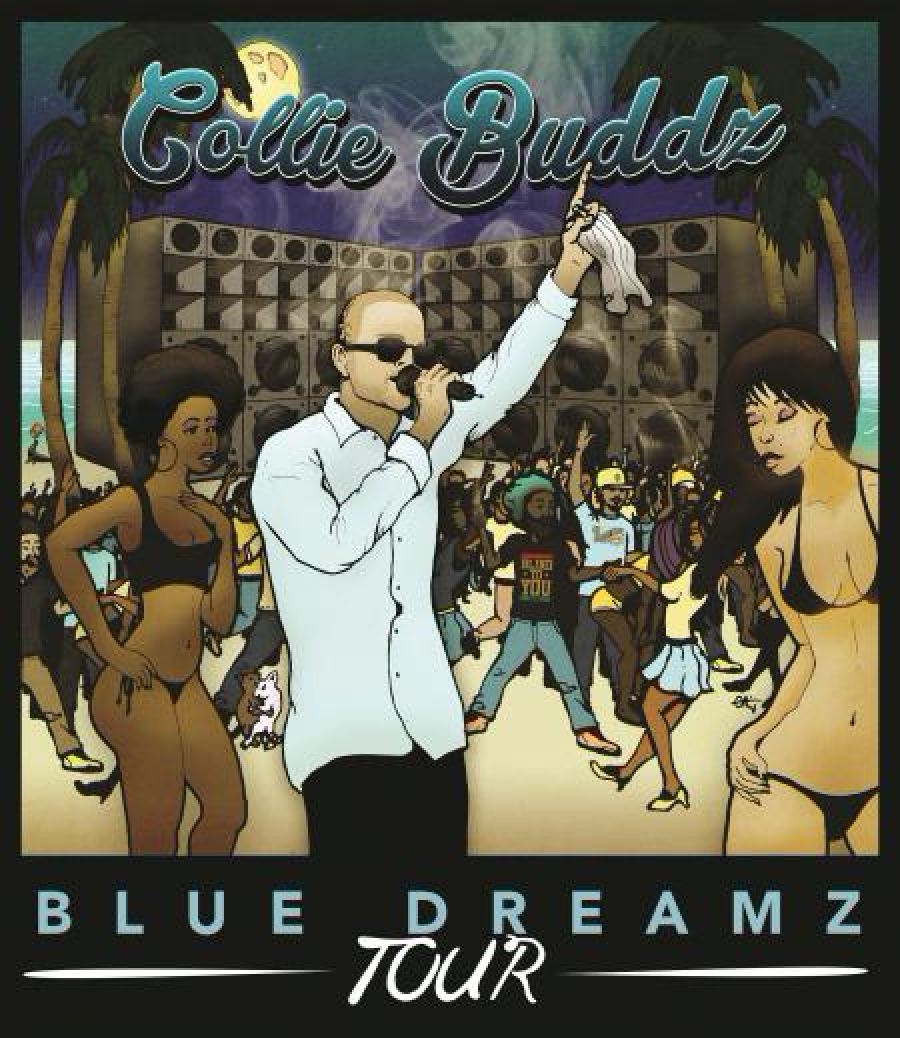 Collie Buddz
Finally it's that time of summer again where Collie Buddz comes to town. This is one concert I can guarantee you will see me at. Collie Buddz is a reggae artist who has performed at some of the largest music festivals in the country such as Lollapalooza and Cali Roots, and his shows are always a good time, especially at Kelly's Restaurant. Tickets are available at the door or in advance from Kelly's. The opener starts and 9:30 p.m. and Collie Buddz comes on at 11 p.m, so come on out . . . I'll be the girl on the dance floor.
As you plan your week in events, don't forget that the New World Festival of the Arts is still going on today (I've got family displaying art – check it out!) and the Outer Banks Pirate Festival continues through tomorrow. And if you're an early riser – or a night owl like some of us – look up for the Perseid meteor shower. It will be lighting up the sky for at least one more night, and conditions have been near perfect with the new moon approaching.
In the realm of nightlife, there's all kinds of music in the lineup in addition to Collie Buddz. You can see it live, head to a dance party or take it easy with comedy, bingo or poker. Visit our Nightlife & Events page to see everything happening on the Outer Banks this week.