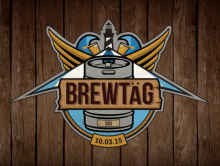 Let me say it again so we can fully grasp this concept: Flying. Kegs. For beer drinkers and aviation aficionados alike, this weekend's brew-fueled festivities involving handcrafted flying machines carrying half-kegs will be like nothing the Outer Banks has seen before. Really, I doubt anyone has seen this before.
I'm hoping clear skies are on the horizon for these first-time keg pilots. After a summer of near constant blue above us and the clearest ocean, Mother Nature almost had us tricked into believing the weather would never turn. We've certainly had a taste of the rain this last week as a massive coastal weather storm took out a section of the dune line in Kitty Hawk yet again and sent ocean overwash through several of the southern towns. The forecast is saying we should keep an eye out for Hurricane Joaquin too, although the reports vary on when exactly we should expect the unwelcome visitor. So cross your fingers (or your beers) in hopes that all stays quiet on the oceanfront this week so we can make it to each of these great festivals and events.
Outer Banks Brewtäg  - *Rescheduled for SATURDAY, OCTOBER 24, 2015.

After more than a year in the making, kegs will finally take to the skies this Saturday, October 3 at Outer Banks Brewtäg. The teams have been put together (eight to 10 of them according to the event organizer), and they are ready to craft their flying machines that will send kegs gliding across the Outer Banks Event Site and into aviation history. The manmade aircraft will take off from a raised flight deck, which should be quite a show for spectators below – or rather, spectators off to the side in case of falling kegs. You know there's going to be tasty offerings from area restaurants, a craft beer garden and local tunes too. There will also be a Kids Zone featuring face painting and the Kitty Hawk Kites rock-climbing wall as well as an after party at the Outer Banks Brewing Station. It's free to attend the event and $25 to compete in the keg flying. Proceeds from Brewtäg will benefit The Rogallo Foundation, which was created to honor the inventor of the flexible wing, Francis Rogallo. The first-of-it's-mind event runs from noon to 6 p.m.
First Friday
A new month brings a new First Friday street festival in Manteo, and this time of year is an amazing time to be on the waterfront. There's no traffic heading down to Manteo – by car or by boat – and the temperature outside is summer hot at noon and cool in the evenings when the rain stays away. At First Friday, the historic Manteo waterfront pulses with live music, and as you walk the streets you will find yourself amongst magicians, period-dressed actors and artisans selling their crafts at every corner. Many shops and restaurants host individual celebrations inside their establishments, offering their own live music and special sales. And framed by the beautiful Roanoke Sound, Kitty Hawk Kites raises their towering rock-climbing wall for the adventurers in the crowd. If you've never been to Manteo before, this is a chance to see the small town really come alive. The festival takes place on Friday, October 2 from 5 to 8 p.m. in downtown Manteo.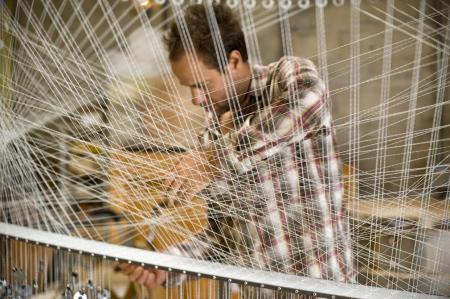 DASH Symposium
I told you last week and I'll tell you again. With as many lovers of the ocean that we have on the Outer Banks, each of us should be attending DASH 2015. The three-day academic and arts symposium explores the intersection of design, art, science and humanities with this year's focus on the science of waves and the vehicles people use to navigate them. That includes you, surfers. The symposium is being held in conjunction with the Surfalorus Film Festival, a three-day surf film festival that is one of the leading independent film festivals in the country. And it all starts Thursday night.
The symposium will feature a historic surfboard exhibit, academic lectures at the UNC Coastal Studies Institute on topics such as Coastal North Carolina boat design, the debut of Mickey McCarthy's newest surf photography, various wave demonstrations and exhibits, a surf swap and much more. This symposium's keynote speaker is Reuben Margolin, an American-born artist and sculptor known for his mechanically driven kinetic sculptures of wave forms. His presentation on Friday, October 2 at 4 p.m. in the Manteo location of the College of the Albemarle is free to the public.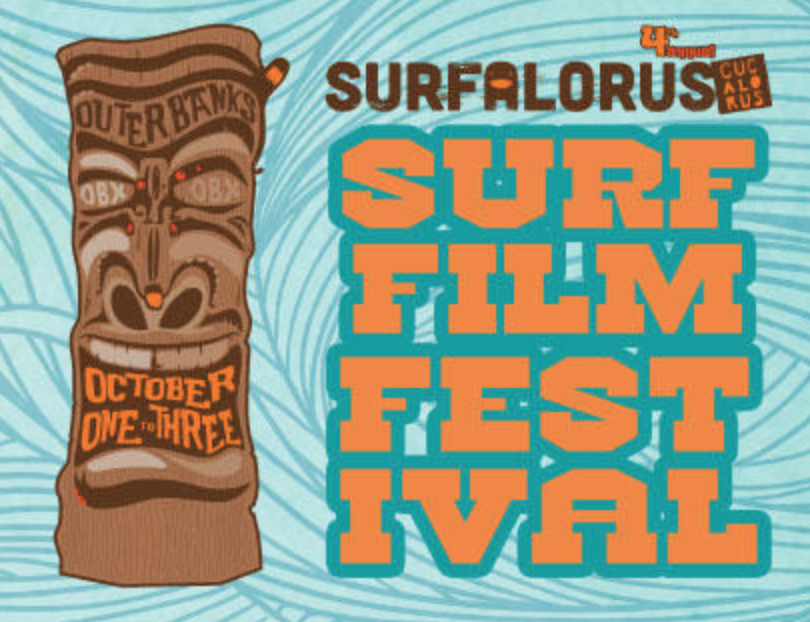 Following will be a reception in the COA Professional Arts Building for "Making Waves." This large sculptural installation, based on the theme "ripples and waves," was inspired by wave data collected over the course of a single year from the UNC Coastal Studies Institute's offshore data buoy and Surfline's observations from Jennette's Pier. The room-sized sculpture – built by COA students, faculty and community members – contains more than 700 data points suspended in three-dimensional space. On October 3, the public is welcomed to a daylong, hands-on art experience exploring the intersection of art and science. The second floor studios of the COA Professional Arts Building will be open to the public and will feature ongoing demonstrations and hands-on art making throughout the day. Artists of all ages are welcome to participate.
As for the Surfalorus Film Festival, the fourth annual event will showcase the year's biggest surf films and documentaries with a series of outdoor screenings around sunset. Make sure to check out The Big Sweep trash cleanup too and following TrashFest at Outer Banks Brewing Station as a part of the DASH Symposium. I know lots of Outer Banks locals take time to pick up trash on our beaches, and this is a great opportunity for all of us to pull together to really make an impact.
PsychoPath - *Rescheduled to start FRIDAY, OCTOBER 9, 2015.
That's right – it's about time for those of us at the beach to get excited about Halloween. If you like to get up close and personal with all the creatures, maniacs, zombies and disembodied spirits the Outer Banks has to offer, then PsychoPath is where you want to be on Fridays and Saturdays in October. The season has ended for The Lost Colony, and that has left Fort Raleigh National Park deserted except for the local haunts. PsychoPath is a haunted walking trail – or running trail if you're not among the bravest of us. (I wasn't.) Thousands of dollars have been invested into state-of-the-art scares and Hollywood-quality effects. "The Terror Within" returns to the Waterside Theatre in Manteo this Friday, October 2 and Saturday, October 3 beginning at dark. Tickets to PsychoPath are $15.
Parade of Homes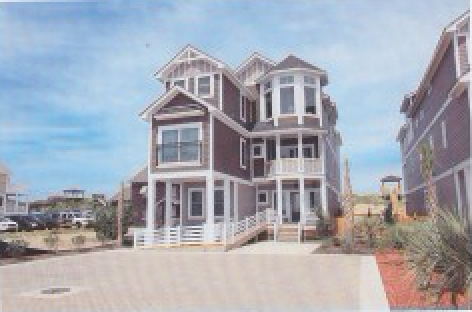 The 23rd Annual Parade of Homes, coming to the Outer Banks next week, will provide an opportunity to see the latest trends in home design and décor with a self-guided walk-through of 22 new homes and large-scale renovation projects. Sprawling from Corolla to South Nags Head, the homes selected for the parade feature innovative technologies, best building practices and new trends in furnishings and finishing touches. Whether you are renovating your home, considering purchasing a vacation rental or relocating to the Outer Banks full-time, this is where you need to be next week. Attendees can visit as many of the homes as they choose with the purchase of a Parade of Homes ticket for $10. The Parade of Homes begins on Thursday, October 8 and goes through Sunday, October 11. Call the Outer Banks Home Builders Association at (252) 449-8232 for more information.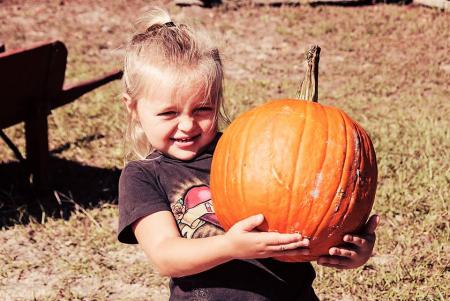 Pumpkin Patches 
If you're like me, then you know picking out your pumpkin in a pumpkin patch is always going to be more fun than grabbing them at your local grocery store. This week we've got two opportunities to hunt for that future Jack-O-Lantern with Island Farm's Pumpkin Patch and the Great Pumpkin Fair at Nags Head Elementary School.
Every Saturday in October, Island Farm is offering ox-drawn wagon rides to the farm's pumpkin patch as well as a ton of cool activities for kids. They've got scarecrow stuffing, candle making, doll making and more – not to mention the chance to interact with the farm animals. Admission is $8, free for kids 5 and younger, and pumpkins are $5 to take home. The pumpkin patch is open from 10 a.m. to 4 p.m. Over at Nags Head Elementary School, the Great Pumpkin Fair on Saturday, October 3 (Rescheduled for SATURDAY, OCTOBER 17, 2015) will have pumpkins of every size and variety as well as mums, gourds, straw bales and Indian corn so you can really set the scene for fall. There's also going to be a bounce house, super slide, ROBO Surf, UFO laser tag, a rock wall, raffles and all kinds of games and activities for kids. Kicking off the festival this year is the Great Pumpkin Run, a 2K run/walk at the new Dowdy Park. The race starts at 10 a.m., and participants can register here.
Inshore Slam Fishing Tournament


While you're in Manteo for First Friday and the DASH Symposium (in fact, I may just spend all weekend there), check out the Inshore Slam Fishing Tournament happening on the waterfront. Or, come early and cast a line yourself. The tournament is a reformatted version of the Rockfish Rodeo, which has been held by the Manteo Rotary Club for 16 years and has provided more than $260,000 in scholarships to young people in Dare County. The family friendly event was revised to include striper, flounder, puppy drum and speckle trout. The Inshore Slam has adult and youth divisions, prizes and trophies, a silent auction and a pig pickin' awards banquet. It's happening on Friday, October 2 and Saturday, October 3 from 6 a.m. to 7 p.m. each day, and the entry form is available here.
There's just about as many cool events happening at night as there are in the daytime this week. Visit our Nightlife & Events page to see all the live local music, trivia nights and chances to sing your heart out at karaoke. Then check back next week for the scoop on two of the biggest musical events of the year, the Mustang Music Festival and the Duck Jazz Festival.