PUBLISHER'S LETTER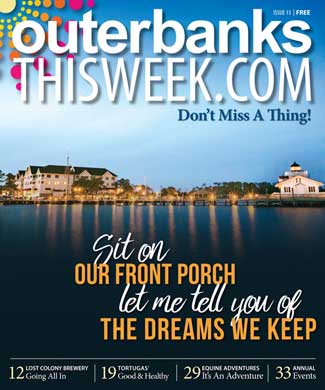 Hello Spring.
I think there's a seasonal conspiracy. 
All winter long I've patiently built fires in my living room fireplace and put on cozy sweaters and long pants. Heck, I even put boots on one day. I just knew these actions would bring on the cold, blustery winter weather.

But I was fooled. 
It was spring all along. January might have teased us for a few days. February was mostly just silly in its imitation of what is supposed to be cold and bitter. And now, as I write this in March, it's a complete joke! It's in the 70s … in "winter"! (The quotes tell you this is an ironic usage, not a nickname.) Daffodils are blooming, my pear tree will be fully flowered by this weekend and I even had to mow my grass last weekend. But, hey, we still have almost three weeks until the Spring Equinox. Maybe we'll have two feet of snow between then and now.
So, I can't honestly say, "Welcome to spring!" with a straight face. Maybe it's just as well. Most of you love spring better than winter anyway, right? I'll just sit here and smile at you all.
It's clear to me that a lot of good has come out of this long, warm winter, though. So many Outer Banks businesses are On Their Game already: new names (read the Lost Colony Brewery article), new product lines (check out the Ocean Atlantic Rentals piece), new ways to take you on tours (read Preserving the Magic). All the people who are a part of the businesses we feature this issue are getting ready for a fantastic spring and for the locals and visitors who come out of hiding after hibernating through the famous blizzards of 2017.
Kidding aside — which, you can tell, is hard for me on this weather subject — our Outer Banks businesses are sprucing, shining and getting excited about the coming of the crowds and warmth. From Corolla to Ocracoke, you should stop in and say hello to every one of these folks who grace our pages this time. They'll be glad to see you!